My 10 Best Financial Literacy Apps for Kids
Yes, learning about money management can be fun! Here are 10 apps that can help you teach your kids to save and spend wisely.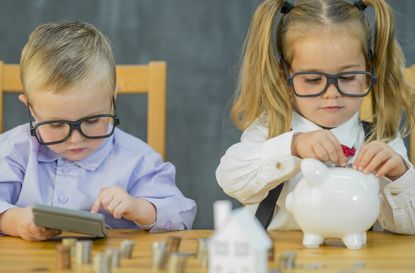 (Image credit: This content is subject to copyright.)
It's never too early to start teaching kids about money. It will enable them to make smart decisions as they become young adults. Apps for smartphones and tablets on how to handle money can make the learning process more enjoyable.
Teaching Financial Literacy to Kids
Financial literacy is an important skill set that we need to acquire in order to make sound financial decisions. The goal: having enough resources for any emergencies or opportunities that arise and planning for important milestones, such as college and retirement.
Financial literacy is about more than just understanding the basic concepts of investing. It's about demonstrating a firm grasp on all the different aspects of personal finance, including real estate, retirement planning and tax filing. Understanding these concepts will allow us to navigate the financial world.
Subscribe to Kiplinger's Personal Finance
Be a smarter, better informed investor.
Save up to 74%
Sign up for Kiplinger's Free E-Newsletters
Profit and prosper with the best of expert advice on investing, taxes, retirement, personal finance and more - straight to your e-mail.
Profit and prosper with the best of expert advice - straight to your e-mail.
How can we teach financial literacy to kids?
Most schools do not teach kids how to manage money properly, so parents have to fill this gap — the sooner, the better. However, for many kids, money is an abstract topic, especially when they are not in control of their own finances. This poses a real challenge. Fortunately, there are many apps for smartphones and tablets that aim at teaching kids and young adults about money management.
Here are my top 10 financial literacy apps for kids:
1. Savings Spree
Available for iOS
For kids ages 7+
Savings Spree has earned a Parents' Choice Award in the category of Mobile Apps. It's an engaging, fun and educational app with beautiful artwork that's easy to use and age appropriate.
During practice sessions, kids learn about earning, spending and saving money. They also gain knowledge about short- or long-term savings, as well as the risk associated with impulse purchases. Savings Spree also explains concepts such as charitable giving and investing. Kids can play to earn imaginary money by making smart financial decisions, but also lose some of their imaginary savings when making a wrong choice.
The app also teaches kids about unexpected costs by adding in surprising life events to simulate financial shocks.
2. Renegade Buggies
Renegade Buggies designed by the National Center for Families Learning (NCFL) has earned a REVERE award, which honors "high quality resources that educate learners of all ages, in all media, and in all educational environments."
The dynamic, fast-paced game teaches financial literacy with a focus on saving as much money as possible while grocery shopping. Smart consumer strategies, such as comparing unit sizes and buying in bulk, are implemented into the game.
3. Bankaroo
The inspiration behind Bankaroo is 11-year-old Danielle Gafni, an honor student who was looking for an easy way to track her pocket money. The app serves as a virtual bank for kids without being tied to an actual bank account. It teaches about money and its value in a subtle way.
Bankaroo features multiple currencies, such as dollar, euro and British pound, and you can even set goals — such as saving for a new bike, drum set or special trip with your family.
4. Celebrity Calamity
Available for iOS
For kids ages 7+
Celebrity Calamity is another award-winning financial literacy app for kids that features celebrities and their spending habits. As the player, you manage the finances of your favorite celebrities and prevent them from spending more money than they have.
Living within your means gets rewarded, while spending recklessly will lead to hefty bills that must be paid somehow at the end of the day. All in all, the game is exciting and teaches how to properly manage money.
5. Green$treets: Unleash the Loot!
Available for iOS
For kids ages 5 to 8
It was Neale Godfrey's goal to entertain and educate kids at the same time when she created her famous Green$treets kids cartoon characters. First her characters appeared in books, later the app Green$treets: Unleash the Loot! was developed.
The app is all about rescuing, feeding and playing with endangered animals to finally release them back into their natural habitat. Money can be earned by planting gardens and spent by buying food and decorations for your own treehouse. Different characters come with different financial challenges. The app teaches concepts including budgeting, making donations and setting financial goals.
6. FamZoo Family Finance
FamZoo has been featured in The Wall Street Journal, The New York Times and Money magazine, among other publications. It allows older kids to take more responsibility for their own personal (real-life) spending. The goal is to understand how money works, how to budget and how to save.
Each family member is issued a card that is linked to the app. Parents act as bankers, kids as customers. Their bank accounts record all transactions. All in all, a monitored environment to learn from first-hand financial experience.
Some of the additional features:
Learn how to prevent credit card debt
Purchase items safely online
Track chores and odd jobs
Full parental control
Handle money requests between family members
7. PiggyBot
Available for iOS
For kids ages 6+
Simply put, PiggyBot is a virtual piggy bank. As we all know, piggy banks have been teaching kids the value of saving for a long time. PiggyBot is a great tool to visualize and track kids' allowances in three different categories: Spend-It, Share-It and Save-It.
Users can set goals of what they would like to buy in future. An image option provides extra motivation. On top of that, the app will automatically calculate how much money still needs to be saved and how long it will take to reach a specific goal.
8. Star Banks Adventure
Available for iOS
For kids ages 7+
Star Banks Adventure is an app that combines puzzle solving with tricky quiz questions to teach kids about fundamental financial concepts, so they can save the planet of Polaria from drowning in financial chaos.
With the coins they save, they can purchase in-game upgrades, which will help reach different financial goals all while having fun and learning important lessons about:
Financial planning
Saving
Investing
Asset allocation
Inflation
According to the developers, all educational content was created by financial professionals. After all, you don't want your kids to adopt the wrong behavior.
9. The Game of Life
The Game of Life developed by Marmalade Game Studio is based on the eponymous and highly popular board game (Hasbro). It provides a great educational experience for kids to learn about paying for college and buying a family home.
Beautiful graphics and a multiplayer feature are only two of the reasons why this fantastic app has been downloaded and installed more than 100,000 times.
Please be aware that there are in-app purchases, which can start to add up quickly. This seems like another valuable lesson to teach right at the start.
10. iAllowance
Available for iOS
For kids ages 7+
iAllowance has been featured by Money magazine and is a helpful tool for you to manage your kids' allowances — using real money if you want. Key features allow you to create incentives and use push notifications to remind your kids to finish their duties in time in order to receive their money.
As the parent, you are in full control of all finances and, in addition, you can pay special rewards for when your kids are following the rules while saving and spending.
The app can be synced with an unlimited number of banks using more than 150 different currencies. It also allows you to make scheduled payments, but probably the best feature is the ability to keep track of your kids' balance.
Financial Literacy Can Be Fun
If you thought that learning about financial literacy as a kid can't be fun, you were wrong! These apps and their tens of thousands of young users are living proof that you only have to find the right angle to approach this important topic. It's time for your kids to dive into the world of money — with responsibility and care.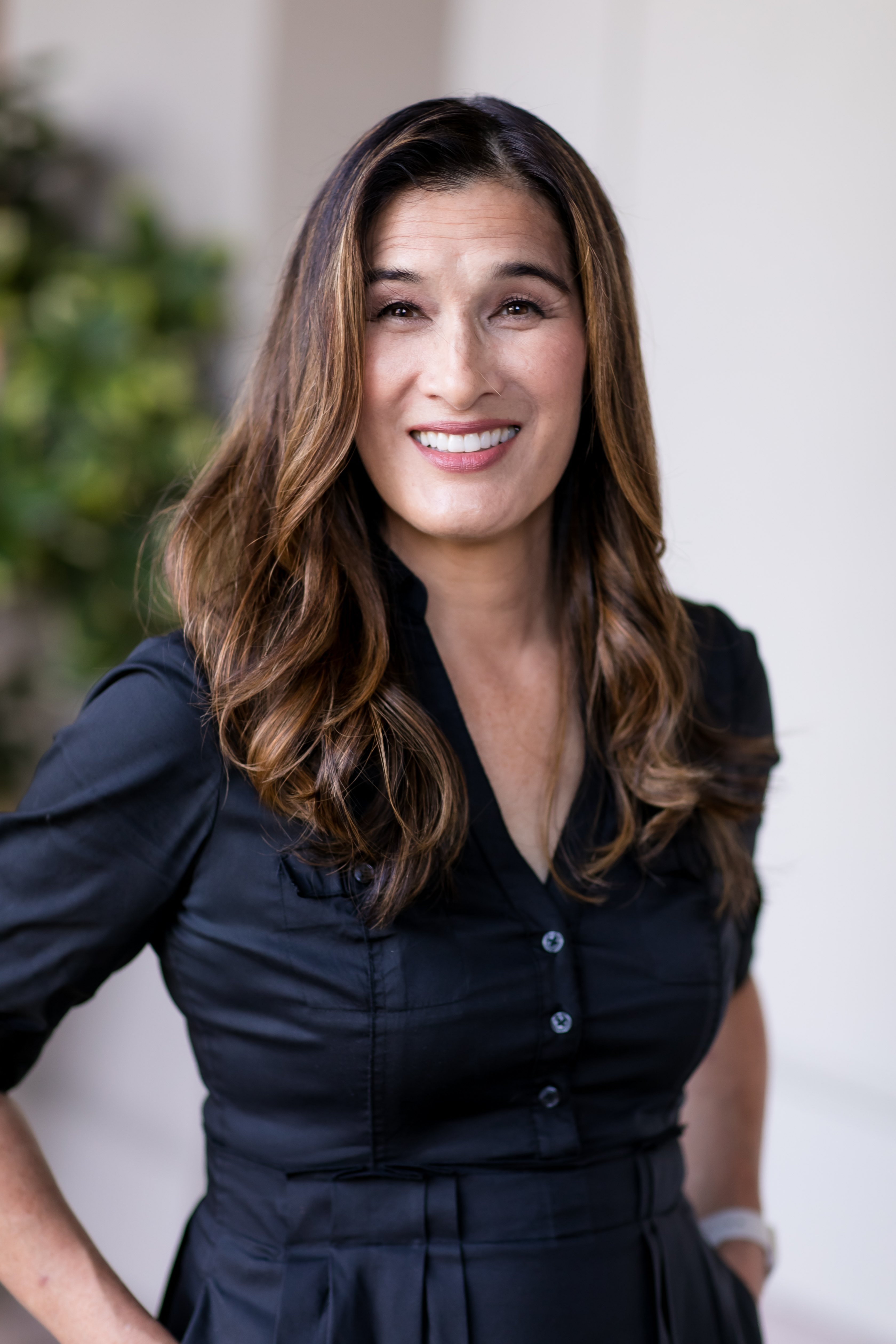 CEO, Blue Ocean Global Wealth
Marguerita M. Cheng is the Chief Executive Officer at Blue Ocean Global Wealth. She is a CFP® professional, a Chartered Retirement Planning Counselor℠ and a Retirement Income Certified Professional. She helps educate the public, policymakers and media about the benefits of competent, ethical financial planning.