Want to Protect Your Wealth? Then Manage Your Relationships
From your love life to your business partnerships to your own personal demons, the relationships in your life have a great impact on your financial future. Success or failure could hinge on how you handle them.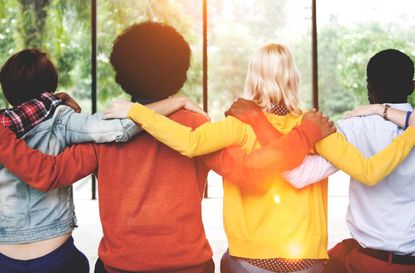 (Image credit: Rawpixel Ltd.)
The ability to create wealth and achieve your personal version of the American dream is one of the ideals our Founding Fathers wanted possible for every citizen. However, they never mentioned or warned that the harder you work to generate wealth, the greater the threats to that wealth become. Perils emerge that can challenge your unalienable right to the pursuit of happiness.
As you accumulate assets, it is paramount to ensure you protect them. Threats exist both externally and internally. Without proper protection, minor choices and major life decisions can inhibit future financial success.
In this three-part series, we'll explore the triple threats to your wealth, categorized as the three Rs: Relationships, Rules and Revenues. To start, let's dive into relationships and how mismanaging them can impact your wealth.
Subscribe to Kiplinger's Personal Finance
Be a smarter, better informed investor.
Save up to 74%
Sign up for Kiplinger's Free E-Newsletters
Profit and prosper with the best of expert advice on investing, taxes, retirement, personal finance and more - straight to your e-mail.
Profit and prosper with the best of expert advice - straight to your e-mail.
Relationships are a necessary part of life, business and almost any social endeavor. The relationships you should pay close attention to are your relationships with yourself, your spouse and your business partner(s) and your children. The wealthier you become, the greater the consequences of not properly managing these relationships.
Managing Yourself
True self-awareness prepares you for success in all relationships you establish. It's imperative to become fully aware of your strengths and weaknesses, of your biases and values and even of your virtues and vices. This requires unadulterated self-analysis and, in many cases, professional help.
Acting to either eliminate, mitigate or monitor your character flaws is just as important as being aware of them. Without a plan to protect yourself from yourself, financial, legal and personal consequences will result. Admitting your flaws is not a sign of weakness, but a sign of strength. Systems can be put in place to prevent your flaws from getting the best of you.
In short, use available resources like family members and personality assessments to better "know thyself." Identify which characteristics have the potential to sabotage you or others. For example, addictions to gambling or shopping are habits that not only need to be identified, but replaced or managed. Working with trusted professionals and putting systems and accountability measures in place to help you control your vices are the keys to your success.
Managing Partners – In Life and Business
You cannot divorce yourself from yourself, but you can divorce or dissolve your life partnerships and your business partnerships. Just because you can, doesn't mean you should. Marriages and business partnerships are just as important as the partnership you have with yourself. The rates of divorce and separation are higher than ever, reaching almost 50%. And business partnerships have an even worse track record, with an almost 70% failure rate.
An example of management and mismanagement of partners is seen with the billionaire couple Beyoncé and Jay-Z. Despite a public infidelity scandal, Jay-Z and Beyoncé took every measure to save their marriage and their business partnership. That split would have divided their $1.25 billion combined net worth by 50%. But, with the help of therapy, they found a way to manage the situation and make it work. On the other hand, when Beyoncé "divorced" herself from her business partners and the members of Destiny's Child, they suffered greatly in terms of net worth. If they knew the stakes, they would have done as much as Jay-Z to save their partnership.
It's important to select the right partner in the first place. Enlist the help of family, friends and professionals to determine compatibility between you and your partner(s) and help reveal red flags. A preventive measure for safeguarding partnerships is to listen to the opinions of important people in your life and be open to ceasing a relationship if those valued few believe it will not work out.
Once you have selected the "one," a well-written prenup or operating agreement should be considered. These documents are not designed to remove love, but if properly drafted, should eliminate the financial incentive to divorce or separation. Don't find yourself in the situation Steven Spielberg did when he had to settle his divorce for $100 million after a prenup written on a napkin was deemed invalid.
Managing the Next Generation
If a spouse or business partner has the power to reduce your wealth by 50% or more, then understand your children have the power to eliminate your wealth completely! Your relationship with your children is just as vital as any other relationship. It is not only vital to build, nurture and manage a great relationship with your children, but also to encourage good and healthy relationship among siblings. Ultimately, they will be the heirs to your wealth, and their childhood experience affects family dynamics in the future.
Time spent with children has less to do with quantity and more to do with quality. One of the ways to achieve this is to establish various family traditions, one daily, one weekly, one holiday and one travel tradition. For example, a daily tradition could be reading a bedtime story or a prayer. A weekly tradition could be a Taco Tuesday or Friday movie night. Pick your favorite family holiday and personalize it. A travel-based tradition could be visiting a mission to feed the homeless. The goal is to be "present" during those times and build a ritual around the time spent.
In addition to family traditions, you should be on the lookout for any sibling rivalry. Sibling rivalry can be greatly reduced by instituting activities like family board meetings or working as a team to make birthday gifts. Yet, if sibling rivalry persists, enlist the help of professional mediators immediately.
Another top priority is to ensure that your children are financially literate and trained in the responsibility of wealth. Financial literacy programs are effective ways to prepare your children for a fiscally responsible future. Just as you are financially literate, ensure that your children are as well. Lack of financial wherewithal can result in the squandering of their inherited wealth.
Finally, work with your legal team to design an estate plan. Many of the problems between siblings are under your control, so take the necessary steps to ensure that your children are prepared for the future.
Proactivity for Future Success
The management of relationships is pivotal to preserve your wealth. Self-awareness allows for control over your strengths and weaknesses and lets you cater to your strong suits while avoiding self-inflicted pitfalls. The relationships with your partners require calculated efforts to prepare for the worst-case scenario while still investing time and love to nurture those partnerships. Laying the foundation for a healthy relationship with your children and developing them for the future is an investment that pays dividends.
While the mismanagement of relationships can become a major threat to your wealth, it's not the only threat that exists. The other two Rs are just as detrimental: Rules and Revenues! Detailed articles about these concepts will be discussed in parts two and three of this series.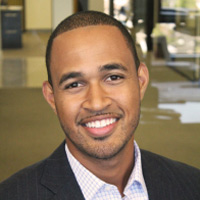 Wealth Planner, Miracle Mile Advisors
Justin Brimmer, CFP®, CAP®, is a wealth planner at Miracle Mile Advisors, an independent registered investment adviser in Los Angeles. He advises clients on matters of complex wealth protection strategies. He works holistically with individuals and families to create customized plans that integrate portfolio construction, risk management and legacy planning.