We're Still Going Strong Here at Kiplinger
We are committed to our mission—delivering accurate, accessible and actionable financial advice in a monthly magazine.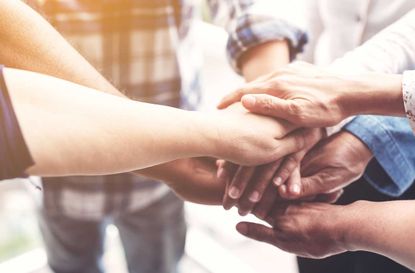 (Image credit: rachaphak (rachaphak (Photographer) - [None])
Maybe you've heard the news that Money has ceased publishing its print magazine. What may come as a surprise is that nearly 400,000 former Money magazine subscribers are now receiving Kiplinger's Personal Finance. (If you are new to the Kiplinger family, welcome.) The shuttering of Money magazine means Kiplinger's Personal Finance is the last monthly magazine standing in the personal finance category.
What happened? Back in the 1990s, personal finance was a hot category. There were more than a dozen personal finance and investing magazines, including SmartMoney, Worth, Family Money, Individual Investor and Mutual Funds magazine. Business magazines such as Business Week, Forbes and Fortune and even lifestyle magazines began publishing financial advice, too.
As with so many other facets of our lives, the internet changed the fortunes of the U.S. publishing industry. The availability of loads of free content made selling subscriptions more challenging. At the same time, many advertisers started to move from print to the web. It didn't help that the cost of paper and postage kept ratcheting up.
Subscribe to Kiplinger's Personal Finance
Be a smarter, better informed investor.
Save up to 74%
Sign up for Kiplinger's Free E-Newsletters
Profit and prosper with the best of expert advice on investing, taxes, retirement, personal finance and more - straight to your e-mail.
Profit and prosper with the best of expert advice - straight to your e-mail.
Then in 2000, the decade-long bull market ended. As stocks plunged, many readers lost the desire to play the stock market the way they played video games—combing magazines for stock and fund picks. The financial crisis in 2008 was another nail in the coffin.
For most of its nearly 47-year history, Money magazine stayed the course and was our staunchest competitor. When Time Inc. started Money in 1972, it was designed to provide the same kind of financial advice for families that Kiplinger's had already been providing for 25 years. While we invented second-person journalism, putting the "you" in financial guidance, Money early on saw the value of delivering advice via stories and photos of real people. Over the years we read each other carefully and, I believe, pushed each other to excel.
Money's owners will continue to operate Money.com. Websites can be an excellent source of financial advice. But we have heard from many of you that you value print. With the backing of our new owners, Dennis Publishing, we are redoubling our commitment to our mission—delivering accurate, accessible and actionable financial advice in a monthly magazine.
And we are dedicated to making this magazine even better. For example, we introduced a few changes in this issue—adding new Retirement and Fundamentals sections and moving some columnists to more-logical locations. In the months to come, look for even more changes designed to make this magazine easier to navigate and even more valuable. Thanks for reading!
A Mustachian movie. We covered the Financial Independence, Retire Early (FIRE) movement in our November 2018 issue, and now a new documentary about it has hit theaters. Playing With FIRE examines the movement from a personal and very honest perspective. It features Scott and Taylor Rieckens (and their young daughter), who documented their decision to leave San Diego and their status-seeking existence to see if they could achieve a simpler, happier life by slashing expenses and putting their savings on steroids. Along the way they interviewed the gurus of FIRE, including Pete Adeney (a.k.a. Mr. Money Mustache). For more information and to find out where to see the film, visit www.playingwithfire.co (opens in new tab).
Editor, Kiplinger's Personal Finance
Mark became editor of Kiplinger's Personal Finance magazine in July 2017. Prior to becoming editor, he was the Money and Living sections editor and, before that, the automotive writer. He has also been editor of Kiplinger.com as well as the magazine's managing editor, assistant managing editor and chief copy editor. Mark has also served as president of the Washington Automotive Press Association. In 1990 he was nominated for a National Magazine Award. Mark earned a B.A. from University of Virginia and an M.A. in Writing from Johns Hopkins University. Mark lives in Washington, D.C., with his wife, and they spend as much time as possible in their Glen Arbor, Mich., vacation home.