When It Pays to Bend Financial Rules
Financial rules of thumb take a lot of the guesswork out of money issues, but one size may not fit all.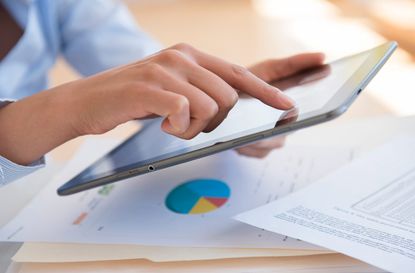 (Image credit: ©JGI/Jamie Grill/Blend Images LLC)
There is an exception to every rule — even some of our favorite personal finance maxims. Here are seven rules we think are made to be bent or broken.
Rule 1: Shop early for the best deals. Shopping early is key if you want the most choice, whether it's a winter parka in a certain size or a family-friendly cabin on a cruise. It's also wise to plan your shopping early for gifts tied to holidays, such as Christmas or Valentine's Day, or for travel around popular holiday weekends.
When to break it: You can save by waiting to buy seasonal goods, whose prices tank late in the season. "Everyone wants to buy patio furniture and grills around Memorial Day, but they're cheapest around Labor Day," says Benjamin Glaser, of DealNews.com.
Subscribe to Kiplinger's Personal Finance
Be a smarter, better informed investor.
Save up to 74%
Sign up for Kiplinger's Free E-Newsletters
Profit and prosper with the best of expert advice on investing, taxes, retirement, personal finance and more - straight to your e-mail.
Profit and prosper with the best of expert advice - straight to your e-mail.
Timing travel is trickier. You can book most flights 11 months before departure, but airlines will adjust their prices closer to three months before departure to jibe with demand, according to Hopper, an app that predicts flight prices. In general, Hopper finds the best deals between 25 and 150 days prior to takeoff. For hotels and cruises, look either far in advance or at the last minute for steals if you're not picky about room type.
Rule 2: Don't spend more than half your budget on living expenses. One often-quoted formula suggests spending no more than 50% of your take-home pay on necessities (including housing, transportation and food), dedicating 20% to savings and debt and maxing out at 30% for lifestyle expenses (including cable, gym membership and dining out).
When to break it: This formula is a good start, but your budget should allow for breathing room when life calls for adjustments. For example, if you neglected your retirement accounts in your younger years, you'll need to save more in your forties and fifties to catch up, says Miguel Gomez, a certified financial planner in El Paso, Texas. Getting mired in high-interest debt could call for using more than 20% of your income to pay it off. Or a particular savings goal, such as a home remodel or early retirement, can change the equation. If you live in the Bay Area, New York City or another high-cost region, you may easily bust 50% of your income on necessities once you take housing into account.
You can experiment with eliminating categories altogether by setting a monthly cap that covers all variable spending (see 13 Ways to Simplify Your Finances). Whatever your spending and saving plan is, make it realistic. If your budget doesn't leave room for indulgences, it likely won't stick.
Rule 3: Buy in bulk. No doubt about it, loading up on mega-cartons of berries and packs of toilet paper at a warehouse store or on sale can save money.
When to break it: Buying in bulk can mean goods go to waste more often than you realize, making those purchases less of a bargain.
The waste isn't limited to perishable foods that spoil before you finish them. Research by Victoria Ligon, who runs a personal finance program at the University of Arizona, found that most consumers pounce on bulk deals intending to use them, then forget about the purchases until a kitchen clean-out, maybe long after the items' "best by" dates.
Certain products that are considered shelf-stable, such as cooking oils, can go rancid or lose quality faster than expected, especially if they aren't stored properly. The same goes for non-food items, such as lotions and cleaning products, that lose their effectiveness if they are expired or improperly stored. For a happy medium, "buy in bulk what you consume on a frequent basis, then plan more shopping for the short term," Ligon says.
Rule 4: Pay off highest-interest debt first. Tackling debt with the highest interest rates (usually credit card balances) means more money goes back in your pocket sooner.
When to break it: When the highest interest rate applies to your largest balance, paying it off can be daunting. For those who feel discouraged, "paying the lowest balance first can be highly motivating and keep people focused on becoming debt-free," says Bruce McClary, vice president of communications for the National Foundation for Credit Counseling. You may also want to pay down your debt more gradually to pad your emergency fund and contribute enough to your 401(k) to earn the company match.
Rule 5: When it comes to investing in stocks, buy what you know. Looking for attractive stocks using your own experiences makes sense—if the stock truly is attractive.
When to break it: Don't be swayed into investing in a company simply because you believe in its product. "There can be a difference between a good product and a good stock," says Charles Rotblut, vice president of the American Association of Individual Investors. For example, you may spend hours a day on Twitter (TWTR (opens in new tab)), but the stock has been a terrible performer.
If you start your stock-picking by looking at a company you know and like, you'll still need to do basic research on it, particularly on revenues and earnings trends. To find this information, check the company's annual report online. Also, read up on the industry and the company's competitors to see how its long-term prospects stack up against those of its peers. Or if research isn't your thing, consider a broad-based market index fund, such as Schwab U.S. Broad Market ETF (SCHB (opens in new tab)).
Rule 6: Buying a home is better than renting. Building home equity can help you achieve long-term wealth.
When to break it: A recent report by Trulia, an online real estate site, found that though it is still cheaper to buy than to rent in the 100 biggest metro areas in the U.S., the gap had narrowed in all metro areas over the previous year as mortgage rates inched up, home prices rose, and rents mostly stayed flat or decreased. The rent-or-buy margins were slimmest in expensive locations in Hawaii, the West Coast and New York City.
Several factors can tip the scales in favor of renting. Maybe you don't have enough saved to make a 20% down payment and avoid private mortgage insurance. Or perhaps you prefer to stay mobile for professional or personal reasons; paying rent may be cheaper and you'll have fewer hassles when it's time to uproot.
If you're set on buying, note that the general rule about staying put for at least five years to recoup the buying and selling transaction costs isn't true in every metro area. In cities where home prices compare favorably with the costs of long-term renting, you could break even in far less than five years. Calculate the cost of renting versus buying using Trulia's calculator at Trulia.com/rent_vs_buy (opens in new tab).
Rule 7: Dollar-cost averaging is the best way to invest. Investing the same amount of money in the same securities on a regular basis is a safe way to play the markets because you're buying more shares when prices are low than when they are high.
When to break it: Research shows that investing a lump sum all at once often pays off in the long run. That's because stocks and bonds perform better than cash over the long term, so by going all-in you gain that exposure sooner. Vanguard research going back to 1926 found that investors with a portfolio of U.S. stocks and bonds would come out ahead two-thirds of the time by investing in a lump sum than through monthly installments. Still, if you'll need the money in a few years, stick with dollar-cost averaging in case the markets tank soon after you invest (see 12 Strategies to Generate Income in Retirement).
Associate Editor, Kiplinger's Personal Finance
Miriam lived in Toronto, Canada, before joining Kiplinger's Personal Finance in November 2012. Prior to that, she freelanced as a fact-checker for several Canadian publications, including Reader's Digest Canada, Style at Home and Air Canada's enRoute. She received a BA from the University of Toronto with a major in English literature and completed a certificate in Magazine and Web Publishing at Ryerson University.