A Surprising Way 2 Millennials Fast-Tracked Their Financial Progress
Why one frugal family decided that moving to one of the nation's most expensive cities was the best way for them to get ahead.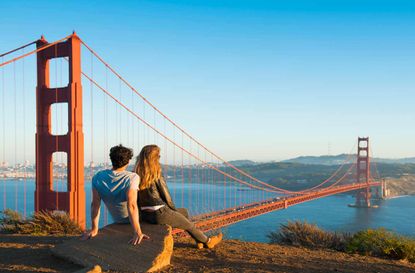 (Image credit: (C)Dave and Les Jacobs/Blend Images LLC ((C)Dave and Les Jacobs/Blend Images LLC (Photographer) - [None])
It doesn't take much Google searching to find out living in a high cost-of-living coastal city hurts the pocketbook. Whether it comes in the form of higher costs at the gas pump, more expensive groceries, or increasingly out-of-reach homes, living in high cost-of-living areas has become, well, increasingly expensive in the past decade.
Many in the FIRE (financial independence, retire early) movement have espoused leaving these high-cost centers and "geoarbitraging" to a more affordable area. In effect, leveraging a high cost-of-living area's high incomes to accumulate a significant amount of savings and then relocating to a low cost-of-living area to enjoy your money.
If this is the case, then why did my wife and I do just the opposite? We moved from New Orleans to famously high-priced San Francisco even though it seems as though the ever-escalating costs will never come to an end. How exactly do we see this as a means for getting ahead? In our case, going against conventional wisdom makes good financial sense for us in several ways.
Subscribe to Kiplinger's Personal Finance
Be a smarter, better informed investor.
Save up to 74%
Sign up for Kiplinger's Free E-Newsletters
Profit and prosper with the best of expert advice on investing, taxes, retirement, personal finance and more - straight to your e-mail.
Profit and prosper with the best of expert advice - straight to your e-mail.
One reason has to do with support as we begin to grow our family and need to be closer to family. The second, and primary, rationale involves a booming job market for two ambitious young professionals.
We came to the San Francisco Bay Area in the hopes of finding more career mobility and upside. We also sought out a better environment for raising kids, not to mention an enjoyable climate for being more physically active and exploring the outdoors. We're well aware of how expensive San Francisco is. But for us, the upside is more than worth it.
We're Already Homeowners but We Want to Do It All Over Again
There's no denying we had a nice setup in New Orleans. Not to mention having my parents nearby, I owned a condo from before my wife and I got married.
We have had it rented at a good price in an up-and-coming part of town. After five years of owning the place, I've managed to realize significant capital appreciation and attractive tax-advantaged passive income thanks to the benefits of MACRS depreciation expense and other beneficial tax deductions available to landlords.
These rent payments have helped to cover the monthly costs of homeownership in another property I co-own with my family and managed on our behalf. My wife and I lived in this multi-unit house my family purchased with money inherited from my grandmother's modest estate four years back.
We called this house home for the past three years and are eternally grateful for having the opportunity to start our financial journey on solid footing. In exchange for the free rent, we handled a decent level of maintenance, upkeep and marketing.
We occupied one unit while renting another to long-term tenants at Tulane University and listing the other as a short-term rental on Airbnb. Between these three sources of income, we never paid a dime to live for the past three years.
This house-hacking adventure helped us take concrete steps toward financial independence, pay off some of my wife's student loans, and also build a down payment fund on the first place we will call home together with our names on the title.
You Had a Good Situation, So Why Leave?
Where it gets sideways is wanting to move to the most expensive housing market in the U.S. After the money we saved on rent, holding down respectable jobs and living frugally, we'd managed to set aside enough money to buy a respectable home in New Orleans.
Where things fell short was finding a great job for my wife after she finished her medical residency. This is a product of living in a smaller town with two residency programs in her specialty saturating the market. There simply aren't enough patients for her to hang her shingle and establish her own practice long-term. Another contributing factor was the need to be closer to her family in time for our first-born child to enter the picture.
Outside of picking our own college majors, earning a M.S. in Economics for me and an M.D. for my wife, and choosing a career path, the decision-making on where to live may prove to be the biggest choice to impact our finances.
Our previous living arrangement certainly came in handy for saving enough to buy a home of our own in New Orleans, but for our money and happiness, the best return we can make will come from owning our own home in a high cost-of-living area.
Home price appreciation has a higher upside in San Francisco, even after recent gains. We feel this way despite recent interest from the Justice Department in major companies in the area. In the long-term, we don't see it as a material drag on growth. While some tech companies may slow or even face regulatory scrutiny, in our opinion, the highly skilled labor force would just shift from one company to the next and continue fueling the economic growth.
This growth spills over into essential services for the greater Bay Area and will make the area increasingly attractive — and expensive. That's why moving now when we're at inflection points in our careers makes more sense than staying put.
New Orleans and many other low cost-of-living areas around the country present solid career opportunities, educational options and qualities of life. However, with such a well-developed, diverse and vibrant job market, coupled with great K-12 and public university systems, it's worth the risk.
Moving to a High-Cost of Living Area is Better for My Household
While the case could be made for staying in New Orleans and raising our growing family there, our situation would have proved difficult with my wife's lack of employment opportunities. It also made sense for me to move to a bigger market and try working for a company in a different field.
Leaving New Orleans was a difficult decision for me personally, because my family called it home for the last three decades. Fortunately, as my parents near retirement, they have demonstrated their mobility and flexibility. This leaves the door open to them relocating to somewhere on the West Coast. Perhaps we'll discover the best of both worlds: a growing economy well-suited to our career ambitions and a supportive family network nearby.
Moving to a high cost-of-living area isn't the right move for everybody, but for us, it's definitely the smartest thing we could have done.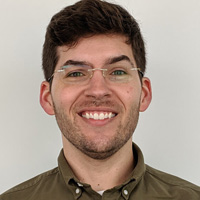 Owner, Young and the Invested
Riley Adams, CPA, is originally from New Orleans but now lives in the San Francisco Bay Area, where he works as a senior financial analyst at Google. He also runs the personal finance site called Young and the Invested, a website dedicated to helping young adults invest, manage and plan their money with confidence.