In Retirement, a Do-It-All Adviser Can Offer Comprehensive Options
To make sure all your bases are covered — from investments to taxes and a long-term income plan — you may want to work with a dually licensed financial professional.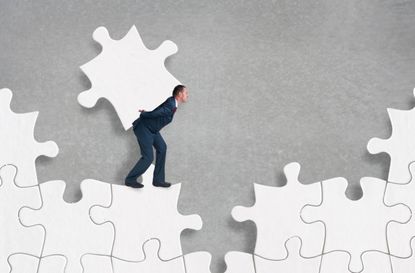 (Image credit: eelnosiva)
What are two things retirees are fairly certain to be worried about these days?
Death and taxes.
Or maybe that should be three things: life, death and taxes. Because retirees and pre-retirees usually say what they're most concerned about is outliving their money. But they also tell us they're mighty anxious about what will happen to their loved ones when they die, and what taxes could do now and in the future to damage their nest egg.
Subscribe to Kiplinger's Personal Finance
Be a smarter, better informed investor.
Save up to 74%
Sign up for Kiplinger's Free E-Newsletters
Profit and prosper with the best of expert advice on investing, taxes, retirement, personal finance and more - straight to your e-mail.
Profit and prosper with the best of expert advice - straight to your e-mail.
Baby Boomers have had to become savvier about preparing for retirement than past generations, as the onus of providing future income has shifted from employer-sponsored pensions to employee 401(k)s. They know there are issues they should be addressing — sometimes they just aren't sure how.
Unfortunately, after decades in savings mode, many still haven't made the leap from their accumulation and growth mindset to preservation and distribution planning. Often, they may continue working with a broker instead of a financial adviser, which means they may not be getting truly comprehensive advice on issues such as how to optimize Social Security, how to plan for required minimum distributions, how to time distributions and how to help protect a surviving spouse so she can continue living a comfortable lifestyle. It's no wonder they're feeling nervous.
Did I mention that all these concerns tend to overlap?
A Widow's Dilemma
Take, for example, a woman who loses her husband. Right away, she'll lose the lower of the two Social Security checks that were coming in. No way around it. And possibly her husband's pension — if he had one. And because she and her husband were doing fine until he died and didn't take any money from her 401(k), when she turns 70½ and has to start taking required minimum distributions, she'll have to do it as a single taxpayer instead of married filing jointly.
These common concerns, and others like it, could be defused with solid retirement planning. And one of the best ways to do that may be to hire a dually licensed financial professional who can provide both investment advice (diversifying your portfolio, making sure you're not in over your head with risk) and insurance advice (transferring some of that risk to life insurance or maybe an annuity that would provide consistent income for life).
Insurance Options
Investment accounts aren't the only things that have changed for the Baby Boom generation. Life insurance carriers have created products that can help address this generation's fears about longevity, long-term care and taxation. They've made life insurance an asset class for retirees, instead of simply offering traditional death benefits. A dually licensed adviser can help bring it all together in one plan.
When you're building a house, you don't go to the plumber to talk about the electrical work, and you don't go to the electrician to talk about the pipes. You talk to the licensed contractor, who can get you answers to all your questions. Same thing here.
What too many people are trying to do is leave it all up to the securities guy, or leave it all with the insurance guy. And then they wonder why they have a fear of running out of money or why they're not getting any growth. While having someone who is dually licensed isn't going to eliminate all your fears or concerns, it can help to have someone who can evaluate these components together.
The right adviser can go right down the middle and work to create a strategy that can help address all your concerns holistically.
Kim Franke-Folstad contributed to this article.
Investment advisory services offered through AE Wealth Management, LCC (AEWM). AEWM and Retirement Solutions Group are not affiliated entities.
Investing involves risk including the potential loss of principal. Insurance and annuity product guarantees are backed the strength and claims-paying ability of the issuing insurance company.
0
Founder, President and CEO, Retirement Solutions Group
Alan E. Becker is founder, president and chief executive officer of Retirement Solutions Group and RSG Investments, where he assists retirees and pre-retirees in the creation of retirement strategies. These strategies may include the use of insurance and investment products. He is the author of "Return on Investment or Reliability of Income? The True Meaning of ROI in the Golden Years." He is also the host of "Retire Right Radio with Alan Becker." Becker maintains a Series 65 securities qualification as well as insurance licenses in multiple states.