Creating a Retirement Plan: Ideas to Help Get You Started
Retirement planning requires more than just saving: You need to define a clear path to take. Here are some pointers.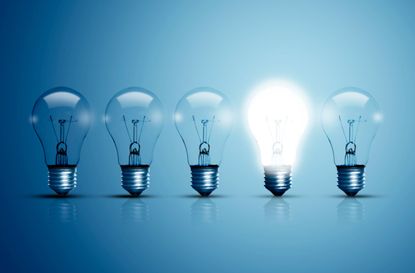 (Image credit: Arda SAVASCIOGULLARI)
You probably wouldn't drive to an unfamiliar destination without a map or GPS. So why are you heading toward retirement — a pretty significant journey — without a plan?
Granted, you'll get there with or without guidance. But you're much more likely to arrive happy and prepared if you spend some time writing out your goals and how you're going to pursue them.
Here are some ideas to get started:
Subscribe to Kiplinger's Personal Finance
Be a smarter, better informed investor.
Save up to 74%
Sign up for Kiplinger's Free E-Newsletters
Profit and prosper with the best of expert advice on investing, taxes, retirement, personal finance and more - straight to your e-mail.
Profit and prosper with the best of expert advice - straight to your e-mail.
Step 1: Develop an income plan.
When you stop working, your paychecks stop as well. It's critical that you know where your money will come from in retirement.
Create a budget now so you'll have an idea of how much you'll need every month. Then add up all your protected income sources: Social Security, pensions, annuity payments. Is there a gap? If so, create a plan to help fill it. Don't forget to factor in your spouse and anyone else you'll want to take care of when you die as part of your planning.
Step 2: Calculate your risk tolerance.
If your portfolio were to drop 30% in the next year, how would that affect your ability to pursue your retirement goals? A lot depends on how close you are to calling it quits. Do some serious soul-searching to determine how much money you should have in growth-based financial vehicles, which carry more risk, and how much you should have in fixed financial vehicles.
Step 3: Don't forget the "HIT" List: health care, inflation and taxes.
An often-overlooked area of retirement planning is inflation. In 1990, the cost of a first-class postage stamp (opens in new tab) was 25 cents; today it has almost doubled to 49 cents. If you need $5,000 a month to meet your current spending needs, how much will you need 10 or 20 years from now? Taxes and health care costs are also likely to rise. Don't underestimate the future costs of these basics.
Step: 4: Decide who should manage your finances.
Whether to manage your own money or hire a financial professional is a big decision.
If you choose to do it yourself, make sure you do your homework and continue to stay up to date on all the options available to help preserve and grow your money. Keep your emotions out of it. And don't rely too heavily on friends or relatives for advice. Your best moves will probably come from research — not the guy at the barbecue.
If you decide to hire a financial professional, consider working with a fiduciary. By law, a fiduciary must have your best interests in mind when making recommendations.
Make sure your financial professional has the heart of a teacher and is willing to spend the time necessary to help ensure you understand the recommendations he or she is making. Look for someone who is experienced and focused on retirement and income planning. And be sure you connect on a personal level. This person will be responsible for creating a strategy to help protect and grow your assets, so you don't want to dread your interactions.
Even with a solid retirement plan, you're bound to hit some bumps in the road. But it can help you be better prepared to deal with those problems and keep moving toward a better future.
Kim Franke-Folstad contributed to this article.
President and Founder, Martin Wealth Solutions
Jim Martin is the president and founder of New River Financial Group with offices across Virginia. A Registered Financial Consultant and Accredited Asset Management Specialist, he has passed the Series 66 and Series 7 exams and is an insurance professional. Martin focuses on comprehensive financial planning to help individuals and business owners take control of their financial future.