Affluent Americans Deserve Top-of-the-Line Service
If you've got $1 million or more of investable assets, you're going to need some special attention. Here's what you should expect.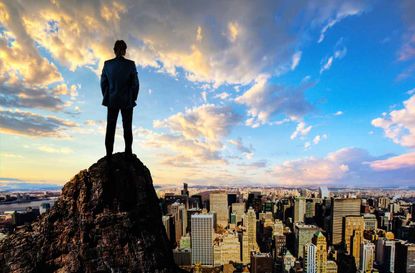 (Image credit: guvendemir)
The wealthy really are different.
Sure, they have the same concerns as most investors looking for financial advice: They want to make sure their money lasts their lifetime. They want to maintain the lifestyle to which they've become accustomed. They want to be sure their loved ones are taken care of.
But their expectations are often much higher for their advisers and confidants who help them deal with those concerns.
Subscribe to Kiplinger's Personal Finance
Be a smarter, better informed investor.
Save up to 74%
Sign up for Kiplinger's Free E-Newsletters
Profit and prosper with the best of expert advice on investing, taxes, retirement, personal finance and more - straight to your e-mail.
Profit and prosper with the best of expert advice - straight to your e-mail.
High-net-worth individuals (with $1 million or more in investable assets) and ultra high-net-worth individuals (a net worth of $30 million or more) are entrepreneurs, business owners, corporate executives and consultants. These folks know their way around a boardroom and a spreadsheet.
However, when they seek out an adviser's services, they should look to professionals who can deal with the many complexities that come with their wealth, such as wealth advisory services, trust and estate administration, private banking — and much, much more.
Here are some things wealthy people should look for and expect in their dealings with their financial advisers:
Migrating away from mutual funds: As a high-net-worth individual, you should consider more effective tools for your complex portfolio needs, such as individual stocks, individual bonds, hedge funds, private equity, maybe a piece of a privately held company that could benefit from your knowledge as well as your investment, real estate and other alternative investments. There are many opportunities outside of the financial markets, and a good adviser can often match those opportunities with potential partners to provide you with a complete picture.
Being the quarterback of the best team in the league: Wealthy clients are sophisticated about business; they don't expect their adviser to know everything. In fact, it's good to have qualified professionals you can rely on to interact with each other for correct and up-to-date information. It's important for you to have go-to professionals who include wealth advisers, lawyers, accountants, insurance agents and others.
Making it a family affair: Often, we're not dealing with a single affluent investor or just that investor and his or her spouse; we're working with an entire family. The best advisers can foster family harmony by creating better communication. That entails sitting down with the family to cover topics ranging from education costs and trust funds to charitable gifts and legacy planning. The more the interested people know, understand and participate, the greater likelihood of success, continuity and a stronger family bond.
Prioritizing wealth protection: I always say that just because affluent people have a higher amount of assets, that doesn't mean they want to assume more risk or unnecessary risk. It's quite possible they've been burned or know someone who has been burned in the past. You may be better serviced with a conservative strategy with custom solutions that are low-risk and tax-advantaged. Also, I encourage you to understand and implement sound diversification.
Keeping in close contact: Communication is key to any successful adviser-client relationship. It's amazing how many clients come in without a solid financial plan considering assets, liabilities and goals, risk exposure, etc. Proper analysis can ensure the correct strategy and reveal opportunities to add further value. One obvious expectation is that your advisers provide you with a quick response. Because high-net-worth individuals tend to have their information change more often, it's important that affluent clients exchange updates with their advisers.
Taking care of other needs: While expecting top-of-the-line advice, you may also require other administrative and lifestyle services — everything from paying bills and managing philanthropic efforts to obtaining personal security and transportation services. The good news is there are models that can accommodate your needs.
Bottom line: With affluence comes options. Ultra high-net-worth individuals have their choice of advisers. Expect solid and sophisticated service.
Christopher A. Murray is a professional financial adviser, insurance professional and president of the Maryland-based Murray Financial Group. He has been a professional adviser for over 27 years.
Kim Franke-Folstad contributed to this article.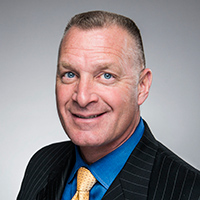 President, Murray Financial Group
Christopher A. Murray is a professional financial adviser, insurance professional and president of the Maryland-based Murray Financial Group. He is a Certified Fund Specialist, Board Certified in Mutual Funds and a Certified Senior Consultant. Murray has produced and hosted the weekly "Your Financial Editor" radio show for 17 years and provides daily business and financial market updates. He is an active member of the National Press Club and has contributed to several publications, including "The Wall Street Journal."