9 Podcasts Fit for Retirees
Most are free and cover topics from scams and financial planning to retirement living and Alzheimer's.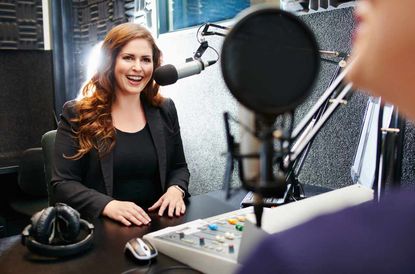 (Image credit: licence restrictions apply (licence restrictions apply (Photographer) - [None])
Podcasts are seemingly popping up everywhere these days. Akin to a radio show or an audiobook, you can access these pieces of prerecorded audio content on a computer or mobile device. You can find podcasts focusing on retirement, finances, aging well or nearly any other interest that suits you.
Besides expanding your knowledge, listening to podcasts can benefit you in other ways. Darlene Howard, age 72, sometimes uses podcasts to help her keep up her walking routine. A former principal investigator at the Cognitive Aging Lab at Georgetown University, Howard knows from her research that exercising is the best way to maintain cognitive health as she ages.
But "walking can get pretty boring," Howard says, so she uses her exercise time for podcast listening. "This makes me look forward to the walk and often to extend it, so I can finish a particularly interesting piece."
Subscribe to Kiplinger's Personal Finance
Be a smarter, better informed investor.
Save up to 74%
Sign up for Kiplinger's Free E-Newsletters
Profit and prosper with the best of expert advice on investing, taxes, retirement, personal finance and more - straight to your e-mail.
Profit and prosper with the best of expert advice - straight to your e-mail.
Podcasts can help you keep up with current events and learn new things, even with the sensory losses that sometimes accompany aging, Howard says. "You can listen to podcasts even if you have vision problems, and you can play them at the volume that is best for you if you use earphones," she says. "You don't need to hold a book for an extended period in order to enjoy them, a boon if you are suffering from painful arthritis."
Many podcasts comprise episodes that are part of a series. You can listen to a single episode, or sign up to subscribe to a particular podcast to get new episodes sent to your device automatically and typically free.
There are a lot of ways to access podcasts. You can download podcasts and podcast apps from Apple's App Store or Google Play for Android-based devices. Find podcasts through online audio services such as Stitcher, Spotify, and TuneIn. NPR has a national podcast directory.
Pick a Podcast
No matter what your hobbies or interests are, you likely can find a podcast to fit. As a Kiplinger's reader, for instance, you might be interested in listening to Kiplinger's "Your Money's Worth" podcast. Weekly episodes offer insights on retirement, taxes and investing, among other topics.
For deep dives into retirement issues, Michael Kitces, a partner at Pinnacle Advisory Group in Columbia, Md., recommends "Mad Fientist," which focuses on early retirement, and "Retirement Answer Man" hosted by financial planner Roger Whitney.
The Center for Retirement Research at Boston College launched "CRR Essentials," a podcast that explains its research on money and retirement. A recent episode focused on the impact of motherhood on women's Social Security benefits.
AARP offers several podcasts, including "Take on Today," with former NPR host Bob Edwards, with episodes for age 50-plus adults on health, work, entertainment, volunteering and other topics. "The Perfect Scam" examines financial fraud, from IRS impersonators to Medicare fraud. "There's actionable content in all our podcasts and issues that are important for families and people of all ages to talk about," says AARP executive vice president Martha Boudreau.
A variety of podcasts cover health and wellness as you age. The Leonard Davis School of Gerontology at the University of Southern California launched "Lessons in Lifespan Health," which features the science behind improving how we live and age. Journalist Lisa Napoli hosts "Gracefully," which shares stories on aging, such as dealing with caregiving stress.
And Alzheimer's disease expert and advocate David Shenk co-hosts "The Forgetting," a podcast that talks about living with Alzheimer's. Shenk co-hosts the series with Greg O'Brien, who was diagnosed with early-onset Alzheimer's in 2009 at age 59.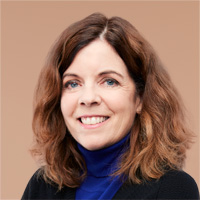 Associate Editor, Kiplinger's Retirement Report
Mary Kane is a financial writer and editor who has specialized in covering fringe financial services, such as payday loans and prepaid debit cards. She has written or edited for Reuters, the Washington Post, BillMoyers.com, MSNBC, Scripps Media Center, and more. She also was an Alicia Patterson Fellow, focusing on consumer finance and financial literacy, and a national correspondent for Newhouse Newspapers in Washington, DC. She covered the subprime mortgage crisis for the pathbreaking online site The Washington Independent, and later served as its editor. She is a two-time winner of the Excellence in Financial Journalism Awards sponsored by the New York State Society of Certified Public Accountants. She also is an adjunct professor at Johns Hopkins University, where she teaches a course on journalism and publishing in the digital age. She came to Kiplinger in March 2017.