The 7 Most Common Social Security Mistakes
Social Security is a complicated element of anyone's retirement plan. Here are the most common mistakes individuals tend to make and how to avoid them.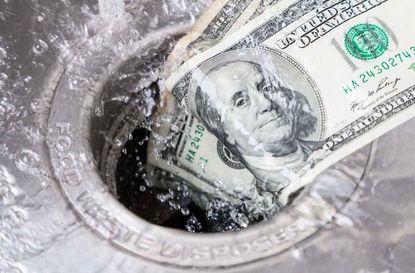 (Image credit: Copyright: Bill Oxford)
If you're older than 55, Social Security planning comes front and center as you think about your retirement income picture.
When should you take it? How do you optimize your benefit? How will it affect your taxes?
According to the Centers for Retirement Research at Boston College, 60% of seniors are applying for benefits before full retirement age. It's obviously very difficult to navigate the many options to avoid the biggest Social Security mistakes as you are planning your benefit distribution strategy.
Subscribe to Kiplinger's Personal Finance
Be a smarter, better informed investor.
Save up to 74%
Sign up for Kiplinger's Free E-Newsletters
Profit and prosper with the best of expert advice on investing, taxes, retirement, personal finance and more - straight to your e-mail.
Profit and prosper with the best of expert advice - straight to your e-mail.
Here are some of the biggest and most common mistakes people make when taking their Social Security.
1. Turning on Social Security at 62 while you're still working.
Collecting your Social Security too early is a common mistake. If you have not properly planned for retirement, you might think that taking the government benefit as early as possible would make sense. After all, no one knows how long the benefits will continue and what changes might come in the future.
The problem is that Social Security has stiff consequences for people under full retirement age who are collecting and continuing to work. If you are working and are between 62 and full retirement age and you turn on your benefits, for every $2 you make over $17,640 per year (in 2019), Social Security will temporarily withhold $1 in benefits.
While the benefit is recalculated at full retirement age to make up for the forgone benefits if you claim early, sixtysomethings who are still working should consider waiting to take benefits at full retirement age, when the earnings test is no longer an issue.
2. Not utilizing the restricted application strategy (if you are eligible).
For couples with at least one spouse born before Jan. 2, 1954, you need to be aware of the restricted application strategy. It allows couples to have one spouse claim a spousal benefit while deferring his or her own benefit. You may be eligible to collect that spousal benefit for up to four years while deferring your own benefit, letting it grow to its maximum amount at age 70.
If you are planning to wait until 70 to collect your maximum benefit, you might not consider the restricted application or might not be aware of it. The benefit of this strategy is that you still end up with the maximum benefit at age 70, but you can potentially collect additional spousal benefits while you are waiting to turn on your own benefit. The strategy can be considered for divorced couples as well.
3. Remarrying without understanding the consequences.
If you are currently collecting an ex-spousal Social Security benefit and you remarry, that benefit will cease. Also consider, if your ex-spouse passes away, you will step up to their full benefit amount — a morbid thought but important to know.
Unfortunately, it's not just about love anymore. You have to consider how the new marriage might impact your Social Security benefits. If you remarry a person who is 10 or 20 years younger than you, you might not qualify for spousal Social Security benefits for quite some time.
Make sure you understand how your remarriage could impact your benefits.
4. Waiting on a spousal benefit until 70.
Maybe you don't need any extra income, so both you and your spouse are waiting until 70 to start taking Social Security, expecting to receive a higher benefit by deferring. Keep in mind that while the primary worker receives a Social Security deferral increase of around 8% per year by waiting from full retirement age to 70, unfortunately spousal benefits do not receive that same level of increase.
Because spousal benefits do not receive deferral credits, there is less incentive to wait to collect those spousal benefits.
5. Thinking if you were to die at 70 you would have been better off collecting early.
This is not always the case. If you die at age 70, and your spouse lives to age 92, your spouse could be over $100,000 better off with your decision. Even though you never received a nickel, your spouse will have that much more money during the rest of his or her lifetime.
People often forget that when one spouse passes away, the lower Social Security amount disappears. The surviving spouse keeps the higher of the two benefits. The increase in benefits you receive by deferring might not just be for your life but for the life of your spouse as well.
6. Neglecting to plan in case of death of spouse.
Planning for the potential death of a spouse is not a fun topic to discuss, but it can be important in the financial planning process, especially when it comes to Social Security. When one of you passes away, you're left with only the higher of the two benefits. If this happens later in retirement, it is often not a significant issue. However, early in retirement if one of you passes away, the lower income can become a planning problem. Make sure to address this possibility with your financial professional. Consider other assets you might be able to access in that situation or ways to manage that risk, such as electing to take the joint life option on your pension.
7. Not understanding how Social Security is taxed.
There are certain thresholds where Social Security becomes 50% taxable and where it becomes 85% taxable. It all depends on your "provisional income," which is your adjusted gross income, not counting Social Security benefits, plus nontaxable interest and half of your Social Security benefits. If your provisional income is $25,000 to $34,000 (for singles) or $32,000 to $44,000 (for married filing jointly), up to 50% of your benefits may be taxable. If your provisional income is more than $34,000 if single or more than $44,000 if married, up to 85% of your benefits may be taxable.
You need to plan your other retirement income sources to keep your entire plan more tax efficient and tax optimized.
It's also important to consider your tax bracket when deciding when to take Social Security. If you and your spouse are full retirement age, still working, and in a high tax bracket, it might make sense to defer your benefits if you are planning on your tax rate being lower in retirement. Tax planning is an integral component in Social Security planning. Consult with your tax professional to review how your taxes might change in retirement.
Social Security can be a significant income stream in retirement. Make sure you do everything you can to maximize your benefits and avoid potential pitfalls.
Securities and advisory services are offered through USA Financial Securities Corp., Member FINRA/SIPC. A registered investment advisor located at 6020 E. Fulton St., Ada, MI 49301. Sterling Wealth Partners is not affiliated with USA Financial Securities. CA License #0G89727
Disclaimer
Investment Adviser Representative of USA Financial Securities. Member FINRA/SIPC A Registered Investment Advisor. CA license # 0G89727 https://brokercheck.finra.org/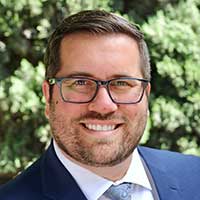 CEO - Senior Wealth Adviser, Sterling Wealth Partners
Scot Landborg has over 17 years of experience advising clients on retirement planning strategies. Scot is CEO and Senior Wealth Adviser for Sterling Wealth Partners. He is host of the retirement planning podcast Retire Eyes Wide Open. Scot is a regular contributor to Kiplinger.com and has been quoted in "U.S. News & World Report," Market Watch, Yahoo Finance, Nasdaq and Investopedia. He also formally hosted the nationally syndicated radio show "Smart Money Talk Radio."