Finding Romance Later in Life
Many seniors who are divorced, widowed or simply still single don't want to spend retirement alone. Here are tips for dating after 60.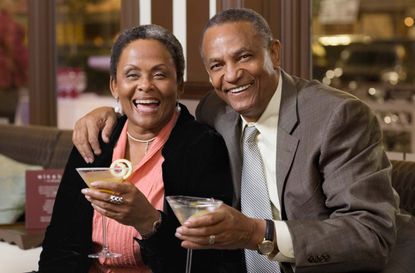 (Image credit: This content is subject to copyright.)
By his late sixties, Ken Solin was in a rut. He had been dating on and off for about 10 years following a divorce, and he realized he was choosing the same kind of person repeatedly. So he reached out on an online dating site to a woman far different than his usual type–and they clicked. That was five years ago. Solin, now 72, and his partner just moved in together.
"What it takes more than anything to meet someone when you're older is stamina," says Solin, a voice actor who records audio books and lives in Mexico. "You have to be willing to stick with it for as long as it requires."
Finding romance at any stage of life can be complicated, but older singles face additional hurdles. Some, like Solin, are looking for love after divorce, or they are widowed after a long marriage. They often have to figure out online dating for the first time, from posting a profile picture to setting up coffee dates.
Subscribe to Kiplinger's Personal Finance
Be a smarter, better informed investor.
Save up to 74%
Sign up for Kiplinger's Free E-Newsletters
Profit and prosper with the best of expert advice on investing, taxes, retirement, personal finance and more - straight to your e-mail.
Profit and prosper with the best of expert advice - straight to your e-mail.
Their experiences are mostly without precedent, given that previous generations didn't enjoy the longer life expectancies that allow late-in-life dating. And even with older baby boomers changing the nature of the senior dating scene, senior romances and sexuality are still little-understood topics, says Pepper Schwartz, a University of Washington sociology professor and AARP's relationships expert.
"There's a lot of ageism about romance and sex," says Schwartz. "You'd almost think that everybody died at age 70 for the lack of conversation about it." But Americans widowed in their fifties or sixties could live into their eighties or nineties. A lot of people say they don't want to be single for that long. "They still have a need for romance and love," Schwartz says.
Looking for Love at Retirement Age
One advantage for older daters: The dating pool is growing. The divorce rate among adults ages 50 and older has roughly doubled since the 1990s, according to the Pew Research Center. In addition, more seniors are going online to look for love; the share of 55- to 64-year-olds who use online dating services doubled, from 6% in 2013 to 12% in 2015, Pew found.
There's also less of a stigma around elderly romance–you can enlist an adult child as your wingman, to get you online or to meet people, says Schwartz.
To succeed as you begin dating again, be deliberate about your search, says Marge Coffey, 73, a Chevy Chase, Md., therapist who counsels single seniors and who met her partner online. Decide this is going to be your part-time job for the next few months, she says.
If you're going online, enlist supportive friends to help. Then start with your profile picture, Coffey says. Hiring a professional photographer could cost between $300 and $700, but professionally shot photos could help create the right first impression. "You have to get your foot in the door," says Coffey. When writing your profile, avoid cliched phrases that age you, such as describing how you enjoy long walks on the beach.
Or, if online dating seems daunting, look for new social outlets. Join a neighborhood investment club, or take classes at a museum. "You have to give yourself the opening to be doing new things and meeting new people," Schwartz says.
If you connect with someone, you'll still have some challenges. If being in an intimate relationship is important to you, make that clear after a few dates, Coffey says. Otherwise you might feel like you wasted time with a potential partner who didn't have the same interest. If a date seems overly curious in your finances, consider it a huge red flag and cut things off. And make sure "you have your armor on" to tolerate dates that disappear even after you thought things were going well.
If you aren't having much luck, try a dating coach. Be sure to ask for references and check backgrounds carefully; fees will vary. Solin serves as a senior dating coach and charges about $125 an hour.
Finally, be patient. Finding the right person can take time. "When you started to get serious when you were young, it was never easy," Schwartz says. "It's not easy now. But it can be a lot of fun."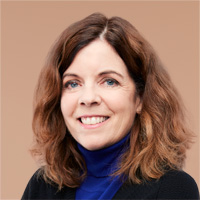 Associate Editor, Kiplinger's Retirement Report
Mary Kane is a financial writer and editor who has specialized in covering fringe financial services, such as payday loans and prepaid debit cards. She has written or edited for Reuters, the Washington Post, BillMoyers.com, MSNBC, Scripps Media Center, and more. She also was an Alicia Patterson Fellow, focusing on consumer finance and financial literacy, and a national correspondent for Newhouse Newspapers in Washington, DC. She covered the subprime mortgage crisis for the pathbreaking online site The Washington Independent, and later served as its editor. She is a two-time winner of the Excellence in Financial Journalism Awards sponsored by the New York State Society of Certified Public Accountants. She also is an adjunct professor at Johns Hopkins University, where she teaches a course on journalism and publishing in the digital age. She came to Kiplinger in March 2017.