Should You Put Your Countdown to Retirement on Hold?
Federal employees have a lot to gain (how's $10,000 more per year in retirement sound?) by sticking it out until age 66.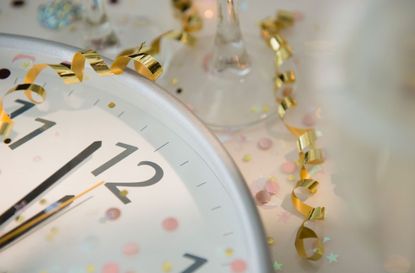 (Image credit: This content is subject to copyright.)
Few milestones in life are as eagerly anticipated as retirement. You may already even be preparing for the magical age of 62 — the earliest age you can draw Social Security. The thought of working an extra four years to the full retirement age of 66 might not be a sacrifice you're willing to make.
Federal employees have a complicated set of benefits. For some, they could fall into different retirement plans. Those who began work before January 1984, for example, were hired under the Civil Service Retirement System, CSRS (opens in new tab). Those hired after January 1984 became part of a new plan called the Federal Employees Retirement System, FERS (opens in new tab). These employees were also required to pay into Social Security.
Women's Risk Factors
Female federal employees face a unique set of issues when planning retirement. Historically, women earn less, don't have enough saved, don't work as many years (because of such reasons as caring for children or other loved ones) and in general have low retirement confidence. Some married women may expect that their spouse will take care of them, but that doesn't always happen. Therefore, women often take fewer proactive steps (opens in new tab) in planning for retirement.
Subscribe to Kiplinger's Personal Finance
Be a smarter, better informed investor.
Save up to 74%
Sign up for Kiplinger's Free E-Newsletters
Profit and prosper with the best of Kiplinger's expert advice on investing, taxes, retirement, personal finance and more - straight to your e-mail.
Profit and prosper with the best of Kiplinger's expert advice - straight to your e-mail.
Today, women are outliving men in every country in the world. According to the Social Security Administration (opens in new tab), a woman turning 65 today can expect to live, on average, to 86.6, compared to 84.3 for a man. In addition, it's important for women to have a strategy in place for long-term care, since women make up the majority of those living in nursing homes (opens in new tab).
A Simple Solution
The golden rule for retirement planning is earn more, save more and spend less. Remember the extra-four-year calculations above? They're looking more attractive.
Hold off on that retirement celebration. Instead, begin a four-year countdown and look forward to a retirement that will allow you to comfortably enjoy your senior years.
Rozel Swain contributed to this article.
President and CEO, Retirement Planning Strategies
Ann Vanderslice, president and CEO of Retirement Planning Strategies (opens in new tab), specializes in helping federal employees understand and maximize the value of their benefits and plan for retirement. Vanderslice holds the Registered Financial Consultant designation from the International Association of Registered Financial Consultants. She is the author of "FedTelligence 2.0: The Ultimate Guide to Mastering Your Federal Benefits."