Are You Hitting the Green with Retirement?
When you think about it, the similarities between playing golf and saving for retirement are striking.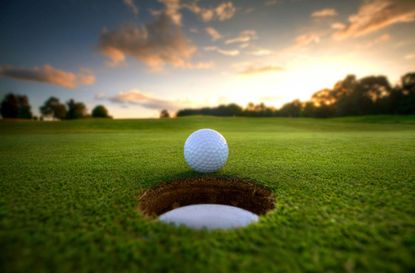 (Image credit: kevron2001)
Imagine you're about to play in the most significant golf game of your life — a game you really want to have the best chance of winning.
Would you rather have:
A. Tiger Woods' golf clubs, or
Subscribe to Kiplinger's Personal Finance
Be a smarter, better informed investor.
Save up to 74%
Sign up for Kiplinger's Free E-Newsletters
Profit and prosper with the best of Kiplinger's expert advice on investing, taxes, retirement, personal finance and more - straight to your e-mail.
Profit and prosper with the best of Kiplinger's expert advice - straight to your e-mail.
B. Tiger Woods' swing
I'm pretty sure most people would choose Tiger's swing. I know I would.
Don't get me wrong — good clubs are important, and I've no doubt Tiger uses only the best. But it's the preparation he puts into his game, the strategizing and planning, that have made him one of the most successful players of all time.
As a longtime financial adviser (and avid golfer), I can't help but note the connection to what I do. In golf, it isn't the bag of shiny clubs that makes you a winner or loser — it's what you do with the clubs. And in retirement planning, it isn't just the investments you buy; it's putting together a comprehensive plan that can give you the best shot at getting to your goals.
Here are some other lessons I've learned from my favorite pastime and its similarities to my profession:
1. Never underestimate the importance of a good caddie.
Great caddies do much more than tote a golfer's clubs from hole to hole. They offer moral support. They can help scope out the course and build a plan. They know the golfer's swing and personality and can offer an opinion on whether a putt is bound to break a certain way or how to handle a hazard. In the same way, a great financial adviser can help you build a plan based on your strengths and weaknesses, needs and wants. That adviser should have exceptional knowledge of the stock market and other investments, but also a firm grasp of the long game and how to best preserve your nest egg so it doesn't run out in retirement. And when you have questions or concerns, your adviser should be by your side and be able to give you the answers you need.
2. Stay in the zone.
When golfers are playing well, they don't hear the noise of the crowd. They feel confident. They're focused. That's called being in the zone — and it's just as important for you as an investor. The noise, in your case, might be the 24/7 news cycle reporting every market swing. Or it might be bad advice from a co-worker or friend. It's critical to keep emotion out of the picture and stick with your long-term plan.
3. Don't be a one-club wonder.
There's a reason golfers don't play with a bag full of 7-irons. They're allowed to use 14 different clubs — and each has a specific role. The same should hold for your investment plan. A portfolio with only certificates of deposit likely won't lead to success — and neither will one with only high-end stocks. A diversified portfolio, based on your goals and risk tolerance, can help you deal with any retirement sand traps, from taxes and inflation to market volatility and rising health care costs.
4. Get fitted.
These days, when it's time to buy a new club, most golfers head to a golf range or specialty store to take advantage of the technology available. The experts there can help a player find the best driver, iron or wedge that works for his or her swing. It's no different with investment planning. Financial professionals these days have all sorts of software programs to help their clients choose the best strategies and investments going forward. They can assess your current exposure to the market and even show you what your portfolio might do under various scenarios — good and bad. Using that technology and their experience, they can put together an individualized plan that best suits you and your family.
If you're on the back nine, closing in on retirement, it's especially important to get some help and up your game. A retirement specialist — a fiduciary who is looking out for your best interests — can take you to the next level when it comes to planning for your future security and managing your portfolio.
After all, you don't want to spend your retirement in the rough.
Kim Franke-Folstad contributed to this article.
Partner, Integrated Wealth Management Inc.
Benjamin Grosko is a partner and financial adviser with Integrated Wealth Management Inc. (www.iwmgameplan.com (opens in new tab)). He is an Investment Adviser Representative and is licensed in multiple states for life, health insurance and annuities.