A Visit With Mr. Money Mustache
Pete Adeney "retired" at age 30 and has been working hard ever since to inspire his FIRE followers.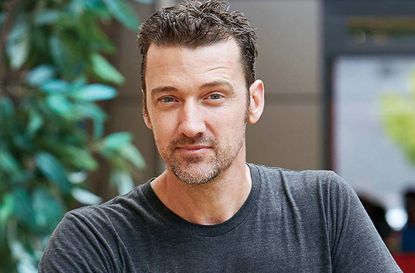 (Image credit: © 2018 Jason Innes_All Rights Reserved)
On a sunny September morning in downtown Longmont, Colo., 80 or so people are packed into the Mr. Money Mustache headquarters. Pete Adeney, the man behind the blog that helped ignite the FIRE movement, owns the venue, and today, students are cramming in for the "PopUp Business School," a free, 10-day course on how to start a business with minimal costs and develop the skills necessary for success. The vibe is Colorado casual—T-shirts, shorts and sneakers—but energy crackles among the attendees, many of them FIRE devotees with dreams of launching their own ventures.
Adeney makes introductory remarks. He has full-coverage stubble rather than a mustache, although he sported a handlebar in the blog's earlier days. But true to the bold persona he's developed for Mr. Money Mustache, he uses the word badass a couple of times. (The blog's logo bears the slogan "Financial Freedom Through Badassity.") The edge that he injects into his musings about frugal living and financial independence is one ingredient in the secret sauce that draws a cultlike following to the blog. Dedicated readers form meet-up groups all over the country, and road-tripping fans stop by the headquarters daily (Adeney discourages such unannounced visits).
Despite his celebrity status in the world of FIRE and his blog's brazen tone, Adeney is modest and mellow when we talk later. He believes that his blog resonates because he peppers it with personal, relatable stories about his own journey. "It appeals to people's sense of aspiration and the life they want," he says.
Subscribe to Kiplinger's Personal Finance
Be a smarter, better informed investor.
Save up to 74%
Sign up for Kiplinger's Free E-Newsletters
Profit and prosper with the best of expert advice on investing, taxes, retirement, personal finance and more - straight to your e-mail.
Profit and prosper with the best of expert advice - straight to your e-mail.
Now 43, he left behind his career as a software engineer 13 years ago with $600,000 in savings and investments and a paid-off house worth $200,000. At this point, his family—he's married with a 12-year-old son—could comfortably spend more than their current rate of about $34,000 yearly on living expenses (more than one-third of that is for health insurance, although he intends to switch to a plan with premiums that are half the price for next year). His blog generated about $400,000 last year, thanks to commissions collected from banks, investment services and other financial products he recommends, and his investment returns exceed personal spending, too. But "I get an emotional satisfaction out of being efficient," he says. "Waste hurts my soul."
The extra money isn't sitting idle. Adeney puts a chunk of his earnings toward philanthropy—he has given about $100,000 to charity each year for the past couple of years—and business undertakings. He recently purchased a house in Longmont to rent out on Airbnb, and he expects that the challenges and financials behind the venture will provide good fodder for his blog. He and his wife split the $225,000 price for the headquarters with another couple, and the other half of the building is a soap and ceramics shop. Adeney says the decision to buy was easy financially because of his high income, and "it doesn't matter if it makes money. It's good for furthering the cause, and it's fun," he says.
The lure of entrepreneurship. The ability to chase a business idea without worrying much about the financial side is a strong inducement for those who have achieved financial independence. And running a business "addresses a lot of what people need to be happy," says Adeney. "It gives you access to people and a daily challenge."
Alan Donegan, cofounder of the PopUp school, has traveled to Longmont from his home base in England for the second year to present the business crash course. Most PopUp presentations are for people in areas with low incomes and high unemployment, to foster entrepreneurship in those communities, but the course also appeals to a frugal FIRE audience.
Sean McHugh, 42, is at the PopUp school to get guidance and feedback on his plan to have a monthlong beach retreat in Gulf Shores, Ala., for people who want to turn a skill into a business or a course they could teach. McHugh gained financial independence through real estate investing, a common theme among the FIRE crowd. He once owned several rental properties but now has two rentals that pull in about $2,500 a month—more than enough to cover his basic monthly living expenses of about $1,200.
"I don't make as much money as I used to, but my quality of life has gone way up, and my stress has gone way down," he says. McHugh fills his days with a mix of leisure and work that he does for enjoyment rather than out of necessity—he's a CrossFit and nutrition coach, and he works on his business idea an hour or two a day. "I don't think I'll ever be retired," at least by the conventional definition, says McHugh.
The Mustachian lifestyle. Nor does Adeney subscribe to the "TV and golf" conventional definition of retirement. He believes that social interaction and mental stimulation are crucial, and echoes of that philosophy permeate the headquarters. After he purchased the building last year, he busied himself with remodeling the run-down structure into a sleek, modern space. Now, he calls it a "friend-harvesting machine" for its visitors, including the 50 or so people who are members of a co-working collective (they pay $50 a month for membership, and the fees cover the building's operating expenses). He also hosts free events at the headquarters, such as movie and live-music nights and classes on subjects ranging from weight training to computer games, and he occasionally travels for FIRE gatherings. For the past five years, for instance, a group of Seattle blog readers have organized "Camp Mustache" over Memorial Day weekend, a retreat for Mustachian disciples to learn and share ideas.
Adeney also espouses physical fitness. Longmont, situated north of Denver and boasting the Rocky Mountains as a backdrop, offers abundant access to outdoor activities, such as hiking and skiing. Adeney's home, a 1,500-square-foot, mid-century modern house that he purchased and extensively remodeled a few years ago, is just a mile from the headquarters, and he makes the commute on foot or by bicycle. (At last count, he had spent just $105 on gas in an entire year.) Adeney encourages the PopUp staff and students to do the same, as evidenced by more than a dozen bikes rimming the outdoor area behind the building, where the students relax and mingle during downtime. Workout equipment is also scattered about; one student fits in a few pumps on the bench press during a break.
Adeney's active lifestyle and thrift go hand in hand with his commitment to conserving the environment and reducing waste. "My blog is secretly an environmental blog," he says. A few years ago, he wrote about the top SUVs for families—with a disclaimer at the end that the post was an April Fool's Day prank and that the best mode of transportation for a family is a pair of bikes with trailers for the kids. For this year's business school, the PopUp team focused first on inviting Coloradans to the event to reduce fossil-fuel consumption (and to help locals form relationships with one another), although about half of the attendees are visiting from outside the state.
Whatever form of FIRE a follower finds suitable, Adeney emphasizes that seeking joy, and directing your money accordingly, is a central tenet. "The whole Mustachian lifestyle is not about living a terrible life of deprivation. It's about understanding what makes you happy and cutting down your spending on what doesn't make you happy."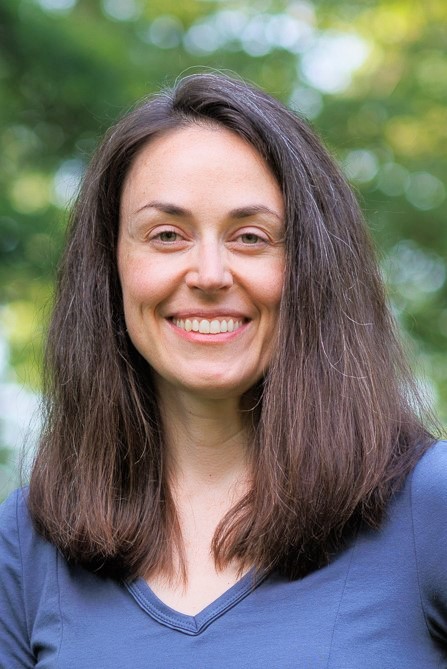 Editor, Kiplinger Personal Finance magazine
Lisa has been the editor of Kiplinger Personal Finance since June 2023. Previously, she spent more than a decade reporting and writing for the magazine on a variety of topics, including credit, banking and retirement. She has shared her expertise as a guest on the Today Show, CNN, Fox, NPR, Cheddar and many other media outlets around the nation. Lisa graduated from Ball State University and received the school's "Graduate of the Last Decade" award in 2014. A military spouse, she has moved around the U.S. and currently lives in the Philadelphia area with her husband and two sons.