All in the Family Reverse Mortgages
An intra-family loan can be a cheaper and more flexible option, but there are risks for both the borrowers and family lenders.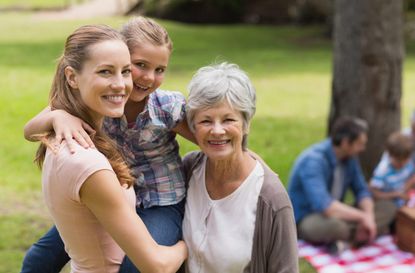 (Image credit: Getty Images/Wavebreak Media)
There's a new question for anyone considering a reverse mortgage: Should you keep it all in the family?
Many senior homeowners use reverse mortgages to borrow against their home equity, withdrawing cash to help cover everyday living expenses, pay unexpected medical bills or make home improvements. Typically, these homeowners obtain a Home Equity Conversion Mortgage, which is insured by the federal government and issued by a government-approved mortgage lender.
But a growing number of seniors are bypassing the government's program in favor of a cheaper, more flexible option: An intra-family reverse mortgage. With this type of loan, one or more of your adult children or other relatives play the role of lender.
Subscribe to Kiplinger's Personal Finance
Be a smarter, better informed investor.
Save up to 74%
Sign up for Kiplinger's Free E-Newsletters
Profit and prosper with the best of expert advice on investing, taxes, retirement, personal finance and more - straight to your e-mail.
Profit and prosper with the best of expert advice - straight to your e-mail.
By making your reverse mortgage a family affair, you can keep your home in the family and sidestep some of the costs, borrowing limits and other restrictions that come with the HECM. But you also run the risk that a job loss or other financial hardship will prompt your family lender to back out of the deal, leaving you without the cash you need.
Despite the risks, intra-family reverse mortgages are gaining popularity as more seniors aim to "age in place" and their children struggle to help them financially. "Baby boomers are trying to save for their own retirement and save for the kids' college," and they want to help their parents, too, but need to be repaid, says Charlie Douglas, board member at the National Association of Estate Planners and Councils.
National Family Mortgage, a Belmont, Mass.-based peer-to-peer lending company, last year launched an intra-family reverse mortgage. The company doesn't disburse funds, but it helps families draft paperwork and track disbursements online.
An intra-family loan can be a more accessible option than a federally insured reverse mortgage. The HECM requires that a homeowner be 62 or older, live in the home as the principal residence, attend a counseling session, and demonstrate the financial wherewithal to pay property taxes, insurance and other ongoing costs. An intra-family loan, however, has no age or counseling requirements or strict financial qualifications, and the loan can be obtained on a vacation home or other investment property.
A Loan With Fewer Costs
An intra-family loan can also be far cheaper than a traditional reverse mortgage. With a HECM, origination fees can be as high as $6,000, and borrowers must pay a number of other fees that typically include the cost of an appraisal, title search, inspection and mortgage insurance premiums. But it may cost only $2,000 or $3,000 to have a lawyer set up an intra-family reverse mortgage. National Family Mortgage charges $2,500 for its service. You don't have to pay mortgage insurance premiums, and your interest rate will likely be lower than the rate a mortgage lender would charge. In an intra-family loan, the interest rate must equal or exceed the IRS-set "applicable federal rate," which was about 2.2% for long-term loans in April.
But there's a big risk for borrowers: The money may not be there when they need it. The family lenders typically have complete control over disbursing the funds and can change the disbursement each month or eliminate it altogether. "The lender cannot be legally compelled to make the credit line available," says Timothy Burke, National Family's chief executive officer.
Family lenders also face risks. Unlike the HECM, which has borrowing limits based on your age, home value and the current interest rate, an intra-family loan generally has no borrowing limit. That raises the risk that the lender may not be fully repaid, says Harry Margolis, a Boston elder law attorney who has set up intra-family reverse mortgages for clients.
Before setting up any type of reverse mortgage, consider alternatives such as a home equity line of credit or downsizing. If your house needs many repairs or costly improvements, Douglas says, "it may be better to go ahead and sell the home."
Senior Editor, Kiplinger's Retirement Report
Laise covers retirement issues ranging from income investing and pension plans to long-term care and estate planning. She joined Kiplinger in 2011 from the Wall Street Journal, where as a staff reporter she covered mutual funds, retirement plans and other personal finance topics. Laise was previously a senior writer at SmartMoney magazine. She started her journalism career at Bloomberg Personal Finance magazine and holds a BA in English from Columbia University.