Going Broke is Only 1 Way People Fail Retirement
Having a successful retirement takes more than just money. You have some tough questions to answer about how you want to spend your time and what is it that will truly make you happy.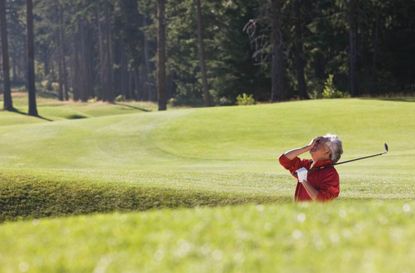 (Image credit: Jetta Productions, Inc)
Your savings are solid, the pension is decent and Social Security will provide a nice a supplement to your income — just the way it's supposed to.
In short, with retirement approaching, your finances are in good order, and you can breathe a sigh of relief as you prepare to relax in your twilight years.
If you are one of the fortunate people in this situation, the question becomes: What are you going to do now?
Subscribe to Kiplinger's Personal Finance
Be a smarter, better informed investor.
Save up to 74%
Sign up for Kiplinger's Free E-Newsletters
Profit and prosper with the best of expert advice on investing, taxes, retirement, personal finance and more - straight to your e-mail.
Profit and prosper with the best of expert advice - straight to your e-mail.
Some people might quickly respond: "I'm going fishing." Or: "I'm going to play golf." Or: "I'll play a lot of tennis."
And that's great. But what are your plans for the other 20 or 22 or 23 hours in the day? This is one of the great oddities of retirement. People work anywhere from 40 to 60 hours a week and wish they had more free time and suddenly — perhaps overnight — they retire and don't know what to do with all the free time.
Over the years, the clients I've seen who didn't have the retirement they'd hoped for didn't fail because of the financial part of the equation. Their problem was making that major adjustment to a completely different lifestyle than they had been experiencing for perhaps 40 years or more.
For many people, their job didn't just provide an income — it was their community, their social connections. Their job also was something that gave meaning to their life. It made them feel worthwhile and that they were contributing something to society.
So as you plan for retirement, yes, make sure the finances are in order, but also think about how you will fill in the gaps in your life that have nothing to do with income. Think about how you can still make a difference, still feel connected, still enjoy life — and perhaps even leave a legacy that's greater than money in the process.
Here are a few possibilities:
Find a part-time job. Not long ago, I met with two different men who are about to retire, and both plan to become substitute teachers. Neither has a background in teaching, but they learned the school district was in need of male substitute teachers. That's a great way for a retiree to feel useful and earn a little extra money at the same time. But it doesn't need to be substitute teaching. You could work at a home-improvement store, a bookstore or a supermarket. Many retirees just need something to do.
Volunteer. I know some retirees who build ramps for older people. Yes, they are a group of men in their 70s building ramps for people in their 80s. They are trying to find a way to be valuable and have an impact.
Keep your social connections active. Quite a few retirees in my area will get together for breakfast once a week or once a month with other retirees from their same companies. It's a time to socialize, share memories, discuss what's happening in the community or the world — and just make each other happy.
Travel. This can be as inexpensive or exotic as you want. It can mean a day trip to a state park, or a trip to Antarctica, something a client of mine actually did. One husband and wife I know have traveled to more than 80 countries since they retired from teaching.
Retirement can mean a lot of things — and it can include plenty of leisure, such as fishing, golfing and traveling. But I think more and more of us also are trying to figure out what kind of positive impact we've had on the world.
What will our legacy be? What can we do that will still have an effect 20 years from now, 40 years from now or beyond?
Once you've answered that, you probably can rest assured that you won't be among those who fail at retirement.
Ronnie Blair contributed to this article.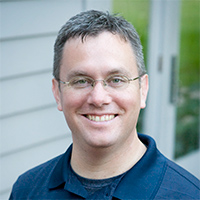 President, Riverbend Financial Group
Andy Burdsall is the president of Riverbend Financial Group in Jeffersonville, Ind., a firm that focuses on income creation and legacy planning for its clients. He is a Registered Principal with Securities America, Inc. and an insurance professional.