Fill the Gaps in Your Retirement Income
Reverse mortgages and longevity insurance will be critical.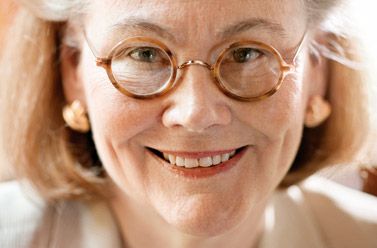 (Image credit: © Jared Leeds 2011, All Rights Reserved.)
Alicia Munnell is the director of the Center for Retirement Research at Boston College.
KIPLINGER'S: Why the big shortfall in retirement savings?
MUNNELL: People are living longer, so the retirement span has increased. They face rapidly rising health care costs, and given low interest rates, they need a bigger pile of money than they did in the past. At the same time, the full retirement age for Social Security has risen. Medicare premiums are deducted from Social Security benefits, and those premiums are going up. Plus, in a few years, the typical person will be paying taxes on a portion of their Social Security benefits. That's because the income thresholds that determine whether you pay taxes are not adjusted for inflation or the earnings growth that workers experience over time.
Subscribe to Kiplinger's Personal Finance
Be a smarter, better informed investor.
Save up to 74%
Sign up for Kiplinger's Free E-Newsletters
Profit and prosper with the best of Kiplinger's expert advice on investing, taxes, retirement, personal finance and more - straight to your e-mail.
Profit and prosper with the best of Kiplinger's expert advice - straight to your e-mail.
Do low interest rates contribute to the problem? Interest rates are not that big a deal for low-income people because they don't have anything to invest. As you go up the income scale, interest rates have an increasing effect; the income people get from their money is just smaller. For people who are taking out reverse mortgages and annuitizing the amount, lower interest rates have two effects: On one hand, they can borrow a bigger amount because of the way the loan is structured. But when they annuitize the money, lower rates produce less income.
What role do you think reverse mortgages should play? For most people, their house is their largest asset. And to date, all the evidence has shown that people really don't tap their home equity until the end of life. They're saving it in case they have a major health event. I think to have anything close to a secure retirement, they need some way to tap their home equity earlier. Moving to a less-expensive house could help, or they could get a reverse mortgage. [Editor's note: Munnell has invested in a reverse-mortgage company.]
How far are we from reverse mortgages becoming widely available? Miles. About 2% of those eligible for reverse mortgages take them. People feel they've spent their whole life paying off a mortgage, and the idea of getting in debt again is not very appealing.
How much income should you try to replace in retirement? The retirement-risk index we put out has calculations for different income groups and factors in whether you own a home or don't own a home, whether you're single or married. We give a range, but my rule of thumb is about 80% of preretirement income.
It's been argued lately that $1 million is not enough to maintain a comfortable standard of living in retirement. Is it enough? It's certainly enough for the average person. I think the point was that for anybody with any moderate amount of wealth, it doesn't provide a lot.
Does investment strategy make a big difference? Yes, if you're talking about younger people or higher-income people. But the average household has about $120,000 in retirement savings. It doesn't make sense to spend a lot of time worrying about how that $120,000 is invested. There are more important levers. One is how long you work. Another is controlling your expenditures as you're approaching retirement—or at least not kicking up your heels too much when you've paid off your mortgage and your kids are through college. Then you can assure yourself of a more stable standard of living.
Are most people who want to work longer able to? Even for healthy people, it certainly hasn't been easy in the past four or five years. Then you've got people who have either disabilities or health issues, or their skills are outdated, or their job has gone away. So it's not possible for everybody. But I'm convinced that for people who can, working longer is the best possible thing they can do to ensure a secure retirement.
What do you think of insurance-type products that speak to the fear of running out of money? I'm a great fan of longevity insurance, or advanced-life deferred annuities. You buy them at 65, and they start paying you money at 85. (For details on new types of deferred-income annuities, see Add an Annuity to Your Retirement-Income Mix.) I think they would be helpful because people are so fearful. There's a concern that people will use their retirement money to go off on a trip around the world. But I'm absolutely convinced that the greater risk is that they are going to be too cautious. So if we had something that assured people that if they lived to 85, this monthly income would kick in, not only would it provide a signal that people don't have to worry, but it would also tell them that they can spend their money now because they will have a new source of income later.
Are annuities an option for people with $120,000? It might make more sense to use that $120,000 to support yourself if you have to retire before, say, age 70, and postpone claiming your Social Security benefit (see Make Your Money Last). In effect, you're buying an annuity through Social Security, which is the cheapest annuity in town.
How can people prepare to pay the bill for long-term care, if necessary? I think we need catastrophic long-term-care insurance—something that would make you responsible for the first year of expenses, after which the policy would kick in. That way you would know what you were on the hook for.
You've said that the U.S. needs a new mandatory tier of retirement accounts. Can you talk about that? Our retirement system is simply too small. Social Security is going to replace less, and what people have in their 401(k) accounts is inadequate. So we need an additional tier, initiated by the federal government but managed by the private sector, that would replace about 20% of preretirement earnings. This would be mandatory, in addition to the voluntary 401(k) system. Contributions would come out of the employee's income and be part of the total compensation package.
What's your take on 401(k) fees? They are a major issue. If you pay an extra 100 basis points [one percentage point] over a 40-year career, it reduces your pile at retirement by about 20%, so that's a big deal. Boston College recently closed one of its investment choices—which had annual expenses of 43 basis points—to new contributions and replaced it with a similar fund that has annual expenses of seven basis points. That has to be in response to somebody telling them that they're not doing a good job.
Haven't yet filed for Social Security? Create a personalized strategy to maximize your lifetime income from Social Security. Order Kiplinger's Social Security Solutions (opens in new tab) today.
Senior Editor, Kiplinger's Personal Finance
The late Jane Bennett Clark, who passed away in March 2017, covered all facets of retirement and wrote a bimonthly column that took a fresh, sometimes provocative look at ways to approach life after a career. She also oversaw the annual Kiplinger rankings for best values in public and private colleges and universities and spearheaded the annual "Best Cities" feature. Clark graduated from Northwestern University.