Retirees, Create a Plan to Pay for Dental Care
Medicare doesn't include dental coverage, and some retirees don't realize the costs and complications of paying for oral care.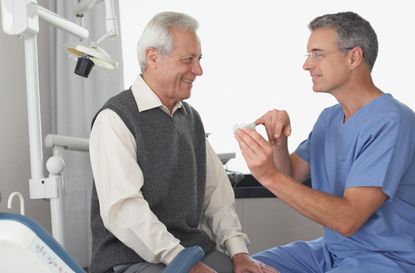 (Image credit: This content is subject to copyright.)
When she needed dental work recently, Terry O'Brien, age 76, didn't worry too much about the cost, at least initially. After all, she was paying $36 a month for an individual dental insurance plan, with up to $1,000 in coverage. But her problems far exceeded that cap. After forking over more than $2,000 out of pocket for a root canal and crown replacement, she decided to look for an alternative to her insurance.
"After the dentist x-rayed my teeth, he said I'd need another root canal and two more crowns," says O'Brien, of Pelham, N.H. "I said, 'Never mind. They're not bothering me, and I don't have the money.' "
O'Brien's dilemma isn't unusual for seniors trying to take care of their teeth. Often, after a lifetime of employer-sponsored dental coverage, some retirees don't realize the costs and complications of paying for care. Medicare doesn't include dental coverage. About half of all Medicare Advantage plans do, but the coverage is typically limited to basic cleanings and x-rays and generally includes an annual cap of about $1,500. You'll most likely pay out of pocket for larger procedures such as root canals, says Judith Jones, a professor at the University of Detroit Mercy School of Dentistry and an expert on geriatric dental care.
Subscribe to Kiplinger's Personal Finance
Be a smarter, better informed investor.
Save up to 74%
Sign up for Kiplinger's Free E-Newsletters
Profit and prosper with the best of expert advice on investing, taxes, retirement, personal finance and more - straight to your e-mail.
Profit and prosper with the best of expert advice - straight to your e-mail.
These costs hit seniors just as dental care becomes more important in their lives. Older seniors are often dealing with dentures, while many baby boomers face expensive treatments for crowns, bridges or gum disease. Such care could require frequent dental visits and sometimes costly deep-cleaning procedures. And skipping preventive care can result in higher costs later.
"You may think, 'Well, I've always brushed my teeth since I was a kid,' " and you'll only need annual cleanings, says Evelyn Ireland, executive director of the National Association of Dental Plans, which represents the dental benefits industry. "But as we get older, over 70% of adults over 65 have some level of periodontal disease. Your gums start receding and other problems develop." So the level of dental care that you need can increase as you age, she says.
But finding dental coverage after 65 isn't simple. More than half of adults ages 50 to 64 told researchers they didn't realize that dental care isn't included in Medicare, says Beth Truett, chief executive officer of Oral Health America, a nonprofit advocacy group.
It'll take some time and effort to find the right fit, whether it's paying for care yourself or buying insurance. "You have to do your homework," Jones says.
Start by getting an idea of what dental work costs. Go to FAIR Health, a nonprofit medical and dental claims data organization whose website allows you to plug in your zip code, select a procedure and determine the average cost for it in your location. For example, getting a crown replaced will cost you about $1,200 in Orlando, Fla.
Consider your own health. If you have frequent gum problems or trouble brushing your teeth because of illnesses, such as arthritis, you'll need more visits and more care. "How often you need care depends on each person," Jones says. She says most plans offer two visits per year and two cleanings per year. If you need more, you'll pay for them yourself. And you'll be on the hook for any additional procedures.
Once you've estimated your care needs, decide whether paying for care yourself will be cheaper than your other options—buying an individual insurance plan or paying a membership fee for a plan that gives you discounts on dental procedures.
Another way to help keep dental costs in check: Maximize a health savings account before you sign up for Medicare. You can draw money tax-free from an HSA to cover dental expenses in retirement.
Find a Plan
To start searching for coverage, go to the National Association of Dental Plans website. Use the "find a dental plan" tool to search for individual coverage in your state. Then review a specific dental plan's website. Expect to pay monthly premiums of $15 to $40 or more, depending on the level of coverage you choose. Humana, DentalPlans.com and DentaQuest sell plans in many states. In some states, nine or 10 carriers sell individual plans.
Some dental plans will cover all preventive care and up to 70% to 80% of basic services, such as fillings. Keep in mind that individual dental insurance typically isn't set up to cover more extensive dental work, because of annual limits on what the plan pays.
You'll usually have to pay most of that cost yourself, along with premiums. Be aware that some individual dental insurance plans cover basic services in the first year and major services, such as crowns, only in subsequent years.
Consider alternatives, such as discount plans. They work like a club membership—you pay an annual or monthly fee to get access to discounts for the term of your membership. Most plans cost between $100 and $200 a year; you will pay the higher fee for plans that also include additional savings on hearing aids and eye exams.
Websites that offer discount plans, such as DentalPlans.com, include a dentist search feature, so you can check if your dentist accepts the discount. You can often save 40% to 60% of a procedure's cost, and there are no annual maximums. If a dentist charges $1,000 for a crown, for example, you might pay $600.
Dentists agree to the discounts in return for getting new patients and avoiding delays or paperwork from insurance companies. You can also find plans through the Consumer Health Alliance, a resource for discount health care.
Ireland used DentalPlans.com to buy a discount plan for her mother, who was in her eighties. She found two dentists near her mother who would accept the plans. She paid $199 for a plan on a Tuesday, downloaded a membership card and had it ready for her mom to take to an appointment that Friday. Ireland estimates her mother ended up saving about $930 on a partial upper denture procedure that regularly costs $1,760. In rural areas or small towns, you will generally find more dentists participating in discount or savings plans than in individual dental insurance plans.
Ask your dentist for help. Many are willing to give discounts of 10% to 15% to longtime patients. If a procedure is particularly costly, ask if you can work out a no-interest payment plan. O'Brien, for example, says that her dentist offered to let her pay her bill over a period of several months, with no extra fees. For major dental work, seek a second opinion from a dentist who might charge less.
Some dental groups and financial firms are offering financing plans through credit cards that offer short-term loans at no interest or low interest. Read the terms carefully to make sure the finance charges won't cost you significantly more than the procedure. You'll often see brochures for the cards at your dentist's office. "It's buyer beware on these," Jones says.
You can also find lower-cost or even free services at your local dental school, where care is usually carefully supervised. Other free or reduced-cost dental services are sometimes offered by local health centers or mobile dental vans. To find options in your area, check Oral Health America's ToothWisdom.org or search among 200 available programs listed at oralhealth.acl.gov.
After paying so much out of pocket for her recent procedures, O'Brien is switching from traditional Medicare and her individual dental plan to a Medicare Advantage plan that allows her to add on dental coverage, with a maximum coverage limit of $2,000. Her new overall monthly premium starting this month totals about $47—only $11 more a month than she was paying for dental coverage alone and with a higher dental coverage limit.
Although she's a retired receptionist for an insurance broker, O'Brien still found searching for dental coverage difficult. She sifted through her mail solicitations and met with an insurance agent. With her new plan, O'Brien is counting on her out-of-pocket costs going down. "I just hope I'm getting it right," she says.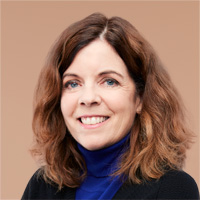 Associate Editor, Kiplinger's Retirement Report
Mary Kane is a financial writer and editor who has specialized in covering fringe financial services, such as payday loans and prepaid debit cards. She has written or edited for Reuters, the Washington Post, BillMoyers.com, MSNBC, Scripps Media Center, and more. She also was an Alicia Patterson Fellow, focusing on consumer finance and financial literacy, and a national correspondent for Newhouse Newspapers in Washington, DC. She covered the subprime mortgage crisis for the pathbreaking online site The Washington Independent, and later served as its editor. She is a two-time winner of the Excellence in Financial Journalism Awards sponsored by the New York State Society of Certified Public Accountants. She also is an adjunct professor at Johns Hopkins University, where she teaches a course on journalism and publishing in the digital age. She came to Kiplinger in March 2017.