Are You Ready for Retirement?
Ask yourself these three questions to find out.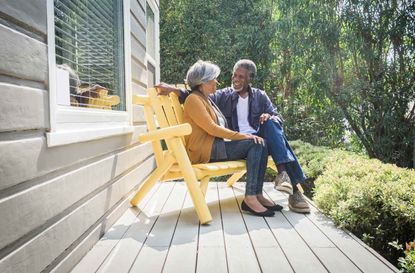 (Image credit: Johnny Greig)
Retirement is a huge transition, much like getting married or having kids.
And just like those other life events, it takes preparation.
Financial professionals tend to focus all their attention on the money side of things. (It's what we're paid for, after all.) But the people who are typically the most successful in retirement think beyond the bottom line to the other changes and challenges they might struggle with in their new lives.
Subscribe to Kiplinger's Personal Finance
Be a smarter, better informed investor.
Save up to 74%
Sign up for Kiplinger's Free E-Newsletters
Profit and prosper with the best of expert advice on investing, taxes, retirement, personal finance and more - straight to your e-mail.
Profit and prosper with the best of expert advice - straight to your e-mail.
So, before you trade in your ID badge for a fishing rod or tennis racket, ask yourself these questions to help prepare for retirement:
Am I mentally ready?
You've been seeing the same people day-in and day-out for years, maybe decades. Perhaps you go to lunch with the same group of work friends every day. You might have a "work husband" or "work wife." Separating from those people is bound to be painful, at least at first. Do you have other friendships to fill the void?
After years of having a paycheck and a purpose, you're about to become unemployed. Can you handle it? Retirement can be a trigger for depression, according to the recent article Depression After Retirement: Symptoms, Treatments & How to Cope. Like it or not, we tend to build our lives around our work — the routine, the sense of accomplishment, the kudos for a job well done. How will you replace those things? Would you volunteer, take a class, join a club? I like to get people working on this mental approach first — well ahead of retiring.
Am I physically ready?
Are you the kind of person who will hop out of bed in the morning, or are you doomed to be a couch potato? Despite the best intentions, people often become less physically active when they retire. If you haven't already, think about joining a gym, or start walking every day. If you're leaving a job that kept you moving, you'll want to keep that going. And if you've been riding a desk for years, this is your chance to get out and enjoy longer bike rides, trail riding, kayaking and more.
Need some motivation? Staying fit can help keep your health care costs down. If your No. 1 worry about retirement is money, here's one way you can cut costs.
Am I financially ready?
Money is the thing many people think most about when it comes to retirement planning — but they don't always follow through on the preparation. It starts with understanding your budget: What will it take to live your retirement dream? Income planning is a simple math problem for some individuals. Take what you're going to spend, subtract your fixed income streams — your pension and Social Security — and if you're short, that's what your investment assets must create to make your retirement work. I suggest spending a year living on that budget while you're still working. Give it a test run.
Get a firm handle on debt. Obviously, it would be nice to have all your debt paid off, but in this day and age, it's OK for some retirees to keep a mortgage — especially if you have a 2% to 3% interest rate. Let's face it, someday when mortgage rates go up to 8% and you're sitting with your 3%, you're going to look pretty good.
Don't retire too soon. You've worked 30 or 40 years — what's one or two more? Too many people take the plunge, and they really don't know if they're going to be able to swim. If you have a pension, give it more time to accrue. Let your Social Security benefits continue to grow. Allow your investment portfolio to (hopefully) build. You'll have a better shot at a lifetime of financial confidence.
Be wary of big splurges in that first year or two — the new car, the boat or vacation home. Make sure you've got the feel of this thing before you tackle a big commitment.
Consult with a financial professional who focuses on retirement income and investment planning. A pro can help you understand your financial options, including the optimal time to take your Social Security benefits, how to make survivorship choices and whether to keep your pension or take a lump-sum payout if it's offered. Most important: Get a written income distribution plan.
By taking a holistic and proactive approach, you'll be giving yourself a better shot at being happy and healthy in your golden years. Don't settle, and don't base your future on hope. Figure out what your retirement dream is, and go get it!
Ken Heise is an Investment Adviser Representative with Investment Advisory Services offered through Global Financial Private Capital, LLC. He is co-founder and president of the Heise Advisory Group and is a Registered Financial Consultant and insurance professional.
Kim Franke-Folstad contributed to this article.
Disclaimer
The appearances in Kiplinger were obtained through a PR program. The columnist received assistance from a public relations firm in preparing this piece for submission to Kiplinger.com. Kiplinger was not compensated in any way.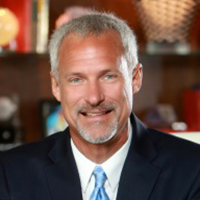 Co-founder and Financial Adviser, Heise Advisory Group
Ken Heise is co-founder and president of the St. Louis-based Heise Advisory Group (www.heiseadvisorygroup.com). He is an Investment Adviser Representative and a Registered Financial Consultant, a designation awarded by the International Association of Registered Financial Consultants to advisers who meet high standards of education, experience and integrity.