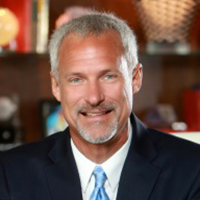 Ken Heise, Investor Adviser Representative
Co-founder and Financial Adviser, Heise Advisory Group
Ken Heise is co-founder and president of the St. Louis-based Heise Advisory Group (www.heiseadvisorygroup.com). He is an Investment Adviser Representative and a Registered Financial Consultant, a designation awarded by the International Association of Registered Financial Consultants to advisers who meet high standards of education, experience and integrity.
Heise co-hosts with his wife, Lori, the "Your Retirement Highway" radio show and the "Your Retirement Navigator" podcast. The Heises also have a TV show on Sundays at 11:30 a.m. on KMOV, Channel 4, in St. Louis. In addition, the Heises also co-authored the book "Your Retirement Highway: How to Set Your Finances on Cruise Control."
Ken Heise is a graduate of the Milwaukee School of Engineering.
Phone: 314.909.1116 | E-mail: info@heiseadvisorygroup.com | Website: www.heiseadvisorygroup.com