Choose Agents for Power of Attorney, Health Care Proxy Carefully
To avoid family squabbles later, think hard now before giving a loved one decision power over your finances and your health.
You may remember the actor Tim Conway from his comic skits on The Carol Burnett Show in the 1970s or his role as a bumbling ensign in the 1960s sitcom McHale's Navy. His comedy classics, featuring his ad-libbing and out-of-turn laughter, include a famous skit in which he plays a hapless dentist with Harvey Korman as his patient.
But Conway, age 84, was in the headlines recently for far different reasons. When he was incapacitated by dementia, his family became entangled in a dispute over his care. One of Conway's daughters from his first marriage and his second wife wound up in Los Angeles probate court, fighting over sole conservatorship.
Conway's case is more than a celebrity story. As more adults age with blended families in charge of their care, family battles over decision-making authority are increasing. A second wife or husband may be designated as health care proxy or the agent under the power of attorney, but that doesn't mean adult children from the first marriage, some with longstanding resentments, won't pursue a legal challenge. Siblings with differing opinions on the costs and quality of care also may seek out ways to take control.
Subscribe to Kiplinger's Personal Finance
Be a smarter, better informed investor.
Save up to 74%
Sign up for Kiplinger's Free E-Newsletters
Profit and prosper with the best of expert advice on investing, taxes, retirement, personal finance and more - straight to your e-mail.
Profit and prosper with the best of expert advice - straight to your e-mail.
Disputes can land in court, leaving a judge to appoint a guardian or revoke a relative's authority, creating hard feelings that may last for years and generating significant legal bills. "We see these cases all the time now, and they happen in every state, every single day," says Hyman Darling, a Springfield, Mass., elder law attorney. "You only read about the ones in the public eye."
But families can avoid the time and expense of litigation by trying to mediate the problem before they end up in court, Darling says. A geriatric care manager or a social worker who can assess a loved one's care needs and offer a professional opinion could help families come to a solution on their own, he says. And there are other strategies you can use to avoid a painful fight.
Avoid Misunderstandings
To start, choose carefully when giving someone decision power over your finances and your health, says Wendy Cappelletto, supervising attorney for the Office of the Public Guardian of Cook County, Ill. When it comes to deciding among your adult children, for example, take each one's financial condition into account. "Pick someone who will try to get you the best care possible and not worry about their inheritance," she says. "A child who's got a lot of financial problems right now might not be the right pick for your financial power of attorney."
If you are an older adult and you want to reach outside your family, avoid naming someone close to your age, even if he or she is a dear friend, Cappelletto says. That person eventually may face some of the same cognitive or physical limitations you do and be unable to help when you need it. You also may need to choose another agent and update your documents if your first choice becomes too ill. "Also, it is important to have discussions with this person to make sure that he is willing to take on this responsibility," Cappelletto says.
For seniors living alone, a growing industry of care-management agencies will act as agents, for a fee. If you have enough money and no trusted family or friends to name as agents, this could be an option, Cappelletto says. But first make sure you understand all of the fees and costs involved; some agencies charge $125 an hour to start.
Once you've named someone as your health care proxy, don't just file the papers away, says David Godfrey, a Washington, D.C., elder law expert and a board member of the National Academy of Elder Law Attorneys. Give a copy to everyone in your family. Have a conversation with them about why you chose your spouse or child as your health care proxy. Be specific. If you don't tell your health care proxy what kind of soothing music you want played in the background during your final weeks at home or in hospice, you might have Fox News or CNN blaring on your TV, he says.
Guard against a potential battle by adding provisions in other parts of your estate planning, says Katherine Pearson, a Pennsylvania State University elder law professor. You could note in your will that if your children unsuccessfully challenge your choice of your spouse as agent or health care proxy, for example, they could see their inheritance eliminated or reduced, Pearson says.
You can download power of attorney forms from your state government's website and download advance directives, which name your health care proxy, through websites such as caringinfo.org. Or find a lawyer who specializes in seniors' legal issues through the National Academy of Elder Law Attorneys.
If you move, be sure your documents are valid in your new state; if not, get the appropriate documents and update them. You should also ratify and confirm the documents and your agents every few years, so there's no misunderstanding among your family when you are gone. If you have longstanding issues in your family, you also might consider writing a separate document or letter outlining your reasons for your power of attorney and health care proxy choices, Darling says. The more you explain now, he notes, the less likely a painful rift will develop later.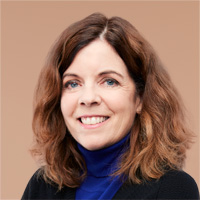 Associate Editor, Kiplinger's Retirement Report
Mary Kane is a financial writer and editor who has specialized in covering fringe financial services, such as payday loans and prepaid debit cards. She has written or edited for Reuters, the Washington Post, BillMoyers.com, MSNBC, Scripps Media Center, and more. She also was an Alicia Patterson Fellow, focusing on consumer finance and financial literacy, and a national correspondent for Newhouse Newspapers in Washington, DC. She covered the subprime mortgage crisis for the pathbreaking online site The Washington Independent, and later served as its editor. She is a two-time winner of the Excellence in Financial Journalism Awards sponsored by the New York State Society of Certified Public Accountants. She also is an adjunct professor at Johns Hopkins University, where she teaches a course on journalism and publishing in the digital age. She came to Kiplinger in March 2017.