Financial Challenges Facing Women
An expert weighs in on the unique issues women face when planning for retirement.
For nearly three decades, Cindy Hounsell, who is president of WISER, the Women's Institute for a Secure Retirement, has been leading the charge in helping women secure their financial futures. Hounsell, a lawyer and retirement expert, testifies before Congress, trains advocates around the U.S., and writes and speaks widely on the need for women to prepare for retirement. In this lightly edited conversation with Associate Editor Mary Kane, Hounsell elaborates on women's challenges, including the complications of caregiving, the financial literacy deficit and the impact of widowhood.
Women are more likely to take on the role of full-time caregivers. What is the financial cost to them?
When I first started doing this, caregiving advocates would say to me, "People love their caregiving job. They do this because they love their parent. You can't talk about finances." But I started talking about it. I'd do events with aging advocates and people would come up to me afterward, like a schoolteacher who said, "I quit my job with benefits to take care of both parents, and now the state is taking the house for all the money they owe. I'm 64 years old. Where am I going to get a job?" A lot has been written about this. You're not going to get another job with benefits. These people have nothing left because someone they loved got sick. I think a lot about them.
Subscribe to Kiplinger's Personal Finance
Be a smarter, better informed investor.
Save up to 74%
Sign up for Kiplinger's Free E-Newsletters
Profit and prosper with the best of expert advice on investing, taxes, retirement, personal finance and more - straight to your e-mail.
Profit and prosper with the best of expert advice - straight to your e-mail.
What are some of the ideas being considered to support caregivers?
We are talking more about family caregiver agreements. Families are beginning to understand that caregiving has to be about more than just one person. We're beginning to hear that the other siblings are pitching in financially. I've even seen examples where the other family members bought the family house for the sister who quit her job to do the caregiving.
What's interesting is that we also see a lot of younger women who are daughters quitting their jobs to be caregivers for their parents. But we're hearing from a number of older women who tell them don't quit your job. You're sacrificing something for a responsibility that needs to be shared with the rest of the family.
What role does financial literacy play in retirement planning, especially for women?
You have to educate yourself. You have to learn the language. You have to be on the lookout for every source of income you are counting on in retirement, and you have to be sure the accounts or insurance will actually be there for you. You need a financial planner or a financial counselor to go through all that with you, or at least ask those questions. And we don't believe it's ever too late to start planning. If you're living in a big house and you can't afford the taxes, then you need to think about moving. You have to do something. There are still decisions you can make so your retirement life will be easier.
How should women prepare for their financial lives when they become widows?
Over the years, I've heard story after story about widows not getting survivor benefits or pension benefits they should have had. They didn't sign up for it properly, or they didn't handle it correctly in a divorce. They leave money on the table that they are going to need. We urge women, and the children of these women, because they are going to end up with some of that burden, to start talking about this.
What are some specific strategies older women can consider to prepare for a more secure retirement?
People say you should really work to age 70. If you think you can't and you are pushing to get to age 66 and get your full benefits, maybe try staying at your job at least another year or two. Or if you can't put the maximum each year into your IRA, at least put a little bit in. These are hard decisions, but there are things you can do. Don't just say you don't want to deal with them, and do nothing.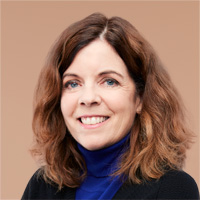 Associate Editor, Kiplinger's Retirement Report
Mary Kane is a financial writer and editor who has specialized in covering fringe financial services, such as payday loans and prepaid debit cards. She has written or edited for Reuters, the Washington Post, BillMoyers.com, MSNBC, Scripps Media Center, and more. She also was an Alicia Patterson Fellow, focusing on consumer finance and financial literacy, and a national correspondent for Newhouse Newspapers in Washington, DC. She covered the subprime mortgage crisis for the pathbreaking online site The Washington Independent, and later served as its editor. She is a two-time winner of the Excellence in Financial Journalism Awards sponsored by the New York State Society of Certified Public Accountants. She also is an adjunct professor at Johns Hopkins University, where she teaches a course on journalism and publishing in the digital age. She came to Kiplinger in March 2017.