Low Interest Rates Reduce the Cost of Mortgages
Interest rate reductions triggered by the coronavirus crisis can create money-saving opportunities for mortgage shoppers.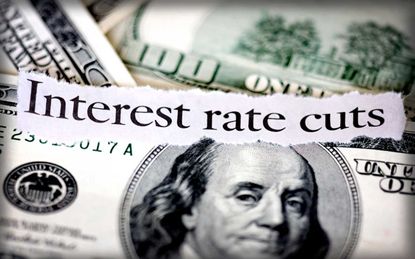 (Image credit: MCCAIG)
As the coronavirus scare pushed the ten-year Treasury note to an all-time low and the Fed slashed the federal funds rate, interest rates for mortgages also fell, creating money-saving opportunities for would-be homeowners and current homeowners looking to refinance.
In early March, the 30-year fixed rate mortgage stood at 3.36% and the 15-year fixed mortgage averaged 2.8%. Those are the lowest rates ever recorded in Freddie Mac's survey, which dates back to 1971. But rates ticked up as mortgage brokers struggled to keep up with demand for refinancing and many lenders chose to keep rates higher than they typically would be based on the level of the 10-year Treasury. The spread between the 10-year Treasury yield and the 30-year fixed mortgage rate is near its largest since 2009.
If your mortgage rate is more than one percentage point above current rates, it's usually a sign that it makes sense to refinance. But you may benefit from a refi even if your new rate would be less than a full point lower. It depends on how long you plan to stay in your home and how long it would take to recoup closing costs.
Subscribe to Kiplinger's Personal Finance
Be a smarter, better informed investor.
Save up to 74%
Sign up for Kiplinger's Free E-Newsletters
Profit and prosper with the best of expert advice on investing, taxes, retirement, personal finance and more - straight to your e-mail.
Profit and prosper with the best of expert advice - straight to your e-mail.
Keep in mind that closing costs for refinancing will typically run between 3% and 6% of your new loan amount, so knowing when you plan to sell your home is essential. Say you have a $300,000, 30-year, fixed-rate loan at an interest rate of 4.4% that you took out in 2014, and you're making a monthly payment of $1,688 a month in principal and interest. If you refinance to a 30-year loan with an interest rate of 3.0% and closing costs of 3% and finance the closing costs, you would lower your mortgage payment to $1,303, saving you $385 per month. You could break even and begin saving after a bit more than three years. If you sold your home in 10 years, you would save a total of $17,457.
For help crunching the numbers, use The Mortgage Professor's refinance calculator (www.mtgprofessor.com) to enter the details of both your current mortgage and your new loan to see how long you'd have to stay in your home to start saving money on a refi.
If you are a candidate for a refi, consider waiting until the rush settles down. Would-be home buyers who have been kept out of the market by rising prices stand to benefit from lower rates and the lower monthly payments. But that could lead home prices to jump, because inventories remain tight, especially in the hot markets of the South and West.

Editor, Kiplinger's Personal Finance
Mark became editor of Kiplinger's Personal Finance magazine in July 2017. Prior to becoming editor, he was the Money and Living sections editor and, before that, the automotive writer. He has also been editor of Kiplinger.com as well as the magazine's managing editor, assistant managing editor and chief copy editor. Mark has also served as president of the Washington Automotive Press Association. In 1990 he was nominated for a National Magazine Award. Mark earned a B.A. from University of Virginia and an M.A. in Writing from Johns Hopkins University. Mark lives in Washington, D.C., with his wife, and they spend as much time as possible in their Glen Arbor, Mich., vacation home.