The Condo Market Makes a Comeback
Prices in many markets are going up, but getting a mortgage is no sure thing.
The housing bust was especially cruel to condo owners, who saw the value of their properties plummet 41%, on average, from the market's peak in 2006—after a spectacular 51% run-up in the three and a half years before the bust. Now, prices are scraping bottom in many cities and have started to rebound in others. Condos are making a comeback.
SEE OUR SLIDE SHOW: What $250K Buys You in Today's Condo Market
For Christine and Frank Caltabiano, of Brooklyn, N.Y., rising rents changed the answer to the buy-versus-rent question. Their two-year lease on a rental condo was set to expire last June. They passed on an option to buy the unit from their landlord when they discovered that the price exceeded recent sales of com­parable condos by $100,000. But to rent an equivalent apartment (with two bedrooms and two bathrooms) would have cost them $3,500 to $4,000 a month—way more than the $2,950 they were paying.
Subscribe to Kiplinger's Personal Finance
Be a smarter, better informed investor.
Save up to 74%
Sign up for Kiplinger's Free E-Newsletters
Profit and prosper with the best of expert advice on investing, taxes, retirement, personal finance and more - straight to your e-mail.
Profit and prosper with the best of expert advice - straight to your e-mail.
They found a 950-square-foot, one-bedroom, two-bathroom condo, with a private terrace, in a 20-unit building in the trendy Williamsburg neighborhood. The seller listed it for $579,000, and the Caltabianos snagged it for $575,000. They pay $569 more each month (including the $400 monthly condo fee) than when they rented.
Lower-than-expected prices in the Chicago condo market persuaded Richard and Janis Lariviere to buy. The Larivieres, both in their early sixties, moved to Chicago from Eugene, Ore., in mid 2012 for Richard's new job as president of the Field Museum. They planned to rent for a while, but when they realized what they could get for their money, they began shopping. They knew three things: They wanted to live in the city, they didn't want to worry about mowing lawns or shoveling sidewalks and a driveway, and Janis longed for a big view.
They bought a $1 million unit on the 58th floor of a two-year-old building called the Aqua. The monthly association fee of $1,100 includes their utilities (except electricity), access to a spa and fitness center, and a long list of amenities. From the building, they can access the Pedway, a system of tunnels through which they can walk to shops and public transportation. But, best of all, their new home overlooks Lake Michigan. From their wraparound balcony, they can see the sunrise—and sunset—and fireworks twice a week over Navy Pier in summer.
Condos have traditionally attracted first-time buyers who are ready to own but don't want the upkeep a single-family detached home with a yard requires. They also appeal to empty-nesters and retirees who want to trade a house and yard for convenience and, sometimes, coddling in a luxury high-rise. But condo ownership has its downside. Because the association of owners shares responsibility for the building's exterior and common areas, you pay a monthly fee in addition to the mortgage payment, and you could be liable for special assessments to cover unexpected repairs. And today you face new challenges: limited selection and tight mortgage financing.
Working for a deal
In many cities, including Atlanta, Boston, Los Angeles, New York, Orlando and Seattle, the selection of condos for sale is limited. Nationwide, the supply of condos (measured by how long it would take to sell existing inventory at the current pace of sales) was recently 6.8 months, which slightly favors buyers over sellers. But across the U.S., the number of existing condos for sale has fallen by just over half since 2010, according to the National Association of Realtors. And with a dearth of land to build on and tight construction financing, it will be a couple of years before new condos come to market.
Plus, buyers at the entry level may still be competing with investors for the best bargains. Competition for move-up properties is more muted because many buyers in those markets must sell another home first.
Looking for new construction? Most developers don't need to offer incentives to attract buyers now. Developers offer the best prices before they've sold half of the project's units—but the earlier you buy, the greater your risk that the project will never get off the ground. You may also get a better deal when a developer wants to get rid of the last few units.
Los Angeles agent Stewart Penn, of Penn Properties, says you can find some of the best prospects in buildings that are just a few years old—units that were updated and remodeled during the boom can offer great value. However, the owners associations of some new buildings may still be struggling with legal problems left over from the developer, dealing with structural or mechanical problems that took time to emerge, or trying to establish a working condo board.
You have to jump through more hoops to get a mortgage for a condo than for a single-family home. Not only must you qualify for financing, but the building where you buy must qualify, too, by meeting criteria established by the Federal Housing Administration (FHA), Fannie Mae and Freddie Mac. When you apply for a conforming mortgage guaranteed by Fannie Mae or Freddie Mac (which require a minimum down payment of 5% to 10%), your prospective lender will perform a risk assessment of the condo association. The lender may overlay even more-stringent requirements of its own on top of Fannie and Freddie's, says Betsy Lewin, a mortgage banker and broker with A&N Mortgage Serv­ices, in Chicago.
Shop smart
Get preapproved for a loan before you shop. Sellers expect it, and you'll know how much you can afford. A developer may require you to get preapproved by a preferred lender—that is, a portfolio lender that works with the developer and its buyers.
If you're seeking a mortgage backed by Fannie, Freddie or the FHA, monthly condo fees will reduce your purchasing power. When lenders calculate your debt-to-income ratio, they will include the fees in the 28% of your monthly gross income they allow for payment of housing debt (36% is usually the limit for all monthly debt payments).
If you put down less than 25% on a condo, you will incur an additional charge (a delivery fee) of 0.75% of the loan amount to get a mortgage backed by Fannie or Freddie. You can pay the fee at closing or add it to your interest rate (a premium of 0.125 to 0.250 points), says Ramez Fahmy, sales manager of Caliber Funding, in Bethesda, Md.
Before you visit any properties, hire your own buyer's agent. Agents who represent both buyers and sellers owe fiduciary responsibility to the seller. If you attend an open house without an agent, remember that the agent on site represents the seller (a developer or owner). If you agree to register with that agent, your current or future buyer's agent won't be entitled to a share of the sales commission.
To find a buyer's agent, visit www.crs.com, where you can search for agents who have earned the Certified Residential Specialist designation and specialize in condos. If the market is fast-paced, ask the agent to put you on "auto search" so that you'll receive e-mail notices of new listings that meet your criteria as soon as they are available.
On your first visit to a property, try to get a sense of how well the building is run and whether you would enjoy living there. How's the landscaping? Is it thriving and lovely, or is it overgrown or dead? Is the lobby attractive or worn out? Are the public restrooms, elevators and hallways clean and well-kept?
Fort Lauderdale, Fla., lawyer Donna DiMaggio Berger, who advises community associations and educates buyers statewide, tells buyers to look at a building's bulletin board for notices of social events (a happy community) or lawsuits (a miserable one). Talk with the seller and other residents about what they like or dislike about living there. Penn, the agent in Los Angeles, advises buyers to examine the parking sit­uation. Can you rent an extra space? What will it cost? Is there guest parking?
Your agent will help you craft an offer based on recent comparable sales. The more recent the comps, the better—but you may have to go back six months to achieve an apples-to-apples comparison. David Maundrell, president of Aptsandlofts.com, a real estate brokerage in Brooklyn, says that if you don't offer close to the asking price in Brooklyn, you won't get the condo.
Include contingencies in your contract for financing, appraisal and a home inspection. If you're buying in a new building, developers and agents will estimate when you can move in. But delays may occur, says Maundrell. You may want to include a contingency for an unacceptable delay.
This article first appeared in Kiplinger's Personal Finance magazine. For more help with your personal finances and investments, please subscribe to the magazine. It might be the best investment you ever make.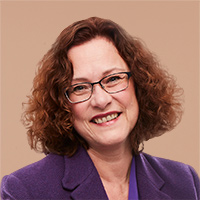 Contributing Writer, Kiplinger's Personal Finance
Esswein joined Kiplinger in May 1984 as director of special publications and managing editor of Kiplinger Books. In 2004, she began covering real estate for Kiplinger's Personal Finance, writing about the housing market, buying and selling a home, getting a mortgage, and home improvement. Prior to joining Kiplinger, Esswein wrote and edited for Empire Sports, a monthly magazine covering sports and recreation in upstate New York. She holds a BA degree from Gustavus Adolphus College, in St. Peter, Minn., and an MA in magazine journalism from the S.I. Newhouse School at Syracuse University.