The Buyer's Advantage
In most markets, buyers are calling the shots. Sellers have to be smarter.
As spring arrives, home sellers and buyers are dredging up tools and tactics that have lain dormant ever since the housing boom shifted the balance of power to the sellers' side. Now, with lots of homes to choose from, buyers are calling the shots in many markets. Bids are calmly offered for less than the asking price, and contingencies for inspections, financing and even appraisals are once again appearing in contracts.
The Office of Federal Housing Enterprise Oversight reports that home prices nationwide grew by an average of nearly 8% during the 12 months ended September 30 -- the latest quarterly data available. But prices began backtracking in late summer, and the number of houses on the market rose through the fall. Still, how much muscle buyers have regained depends on where they're looking. In California, prices rose nearly 11% statewide over the past year, but they fell in more than half of its metro areas during the third quarter. David Lereah, chief economist for the National Association of Realtors, calls for such "mixed" conditions to continue for at least part of this year. He predicts that home prices over three-quarters of the country will experience a "sluggish expansion," while prices elsewhere will continue to fall.
Swipe to scroll horizontally
It's not all bleak news for sellers. Price run-ups barely paused in Arizona, Florida, Idaho, Oregon, Utah and Washington -- all of which posted average increases of more than 15% last year. In many other markets, there are signs that buyers are returning, enticed by seller concessions on price and lower-than-expected interest rates -- recently 6.3% for a 30-year fixed-rate mortgage. The number of homes for sale may have finally stabilized, partly because many sellers have chosen to wait out the soft market and speculators have finished dumping their properties. The National Association of Home Builders predicts that sales of new homes will fall further, though, and builders will continue to cut prices and offer incentives to attract buyers as they finish the projects they've already begun and put the brakes on new construction.
Subscribe to Kiplinger's Personal Finance
Be a smarter, better informed investor.
Save up to 74%
Sign up for Kiplinger's Free E-Newsletters
Profit and prosper with the best of expert advice on investing, taxes, retirement, personal finance and more - straight to your e-mail.
Profit and prosper with the best of expert advice - straight to your e-mail.
No matter where you're buying or selling this year, if you educate yourself about conditions in your market, keep your price expectations realistic and include a safety net of contingencies, you can get the deal done. Finding an experienced agent you can trust is also essential. For tips on choosing an agent who will act in your best interests, whether you're a buyer or a seller, see Hire Your Own Agent and No Time to Go It Alone.
Sellers get smarter
The housing slump is firmly entrenched in California's Central Valley. Sales are off by a third, and prices are down 4% from a year ago. Sue Clinton sold her house in Fresno, the valley's largest city, last August, and she's glad she got out when she did. After her divorce and her daughter's departure for college, Clinton was ready to downsize from a 2,200-square-foot, four-bedroom home. She first listed the house in late 2005 at $465,000. After two weeks, she reduced the price to $455,000 and received an offer, which she refused because the buyers wanted a 90-day contingency to sell their own home. Her agent advised her to reduce the price again, but she refused and the house sat unsold until June, when Clinton took it off the market.
In July, reality set in. Clinton relisted the property with Elaine Colett, of Guarantee Real Estate, who told her that she needed to reduce the price by $25,000. Clinton listened, and the house sold in 16 days, for $429,500.
Price it realistically. Colett says that most sellers still aren't facing reality. If a home doesn't have showings, she says, the price is too high. And if it's showing but not selling, something is wrong with the interior. Agents elsewhere concur. In Jacksonville, Fla., where sales have fallen 25% since last year, Lynda Learn, a broker with Keller Williams, says she and her partner, Karen Gartley, have to be tough with their clients: "We ask, 'What does your home have that the one next door, priced for $50,000 less, doesn't?'"
The amount by which you overprice often equals the amount by which you will end up selling under market value, says Ken Bacon, director of the Northwest Multiple Listing Service, in Seattle. A price that's too high puts off buyers, and the house sits on the market. After a while, buyers sense your urgency to sell and bid accordingly. If pushed, an agent may agree to briefly test a higher price or offer a price range (called value-range pricing). But Carolyn McGee, in Portsmouth, N.H., who represents buyers exclusively, points out that if sellers advertise a range of prices, why would buyers ever offer more than the bottom number?
The first step in finding the right price is conducting a competitive-market analysis. Colett checks comparable properties that are listed for sale (active), are scheduled for closing (pending), or have been sold within the past two to three months. Then she lists the home for less than others in the same category.
Stage it right. In a slow market, presentation is almost as important as price. You have to make sure your home is clean, clutter-free and depersonalized. To help you see your home as buyers will and window-dress it for sale, you can hire a "stager" by the hour or the room. Homeowners typically pay from $200 to $3,000 to have this done, depending on the level of service, says Barb Schwarz, founder of StagedHomes.com. Overfilled countertops, cupboards and closets scream "not enough storage space" to buyers, says Alexandra Stroup, who helps sellers in Fresno primp their homes. She encourages clients to start packing as soon as they decide to sell. If you can't afford to rent a storage bin, she says, stack your moving boxes neatly against a garage wall.
Make all the repairs you can and, to alleviate buyers' fears about hidden problems, consider providing your own home-inspection and termite reports. If cash flow is an issue, ask contractors if they'll accept payment from the funds you receive at closing. Or you can offer an allowance, which is basically a reduction in price. Don't be surprised, though, if buyers who accept the allowance also demand a reduction in price for "worn" goods. If the home is a fixer-upper, the simplest strategy is to price and sell it as such.
Offer concessions. An alternative to lowering your price -- one that may cost you less and benefit the buyer more -- is to offer an interest-rate buydown on the buyers' mortgage. Buyers, especially first-timers, may also ask you to cover the "points" they may have to pay at closing. As an added bonus, buyers can treat seller-paid points as if they had paid them and may be able to write them off on their tax return. Sellers can't deduct points and other closing costs they pay on behalf of buyers, but such costs reduce the profit on the sale. (Most sellers are exempt from capital-gains tax on profits of up to $500,000 for a joint return or $250,000 for a single return.)
Add a kick-out clause. If an offer comes encumbered with contingencies for financing or the sale of the buyer's home, keep your options open by adding a "kick-out" clause to the purchase contract. Then, if a better offer comes along, you can notify the first buyer that he or she has, say, 72 hours to either back out and receive a refund of the deposit or drop the contingencies and prepare to close.
Buyers breathe easier
In all but the handful of markets around the country that are still seeing double-digit price appreciation, plenty of properties are available and time is on the buyer's side. Sellers may or may not get an offer for their asking price, but buyers are returning to strategies that protect them.
Build a bid. When you're a buyer and you find something you like, your agent should provide you with relevant "comps" -- comparable homes that have sold within the past few months -- and insights about the property you're interested in. How many times and how long has the house been listed? Has the price been reduced? How does its history compare with that of other recently sold homes? A house that's been languishing may have problems -- or an unmotivated seller.
When you make an offer, be aggressive but realistic. To get a feel for what's happening with prices in your target area, ask your agent for the average percentage of listing price that comparable houses have sold for recently. Then check the comps your agent provided. How much less than (or more than) the asking price did they sell for? Average those numbers and subtract that figure from the seller's list price to come up with a starting point. Depending on the desirability of the property, you may want to increase your offer -- or decrease it to account for a property's warts.
Protect yourself. When bidding wars were the norm, buyers and their agents had to present offers that were as clean and absolute as possible, says Bacon. Now you can tack on contingencies that, if not met, will let you recoup your deposit. A common contingency includes the sale of your home, typically giving you two to three months to find a buyer. Of course, it's safer to shop after you have a contract on your home.
A financing contingency allows you to get a loan commitment within a certain amount of time, during which the sellers have to take their home off the market. Note that the sellers may counter with a kick-out clause that allows them to continue showing the house and consider other offers.
If the price you agreed to is more than the house appraises for, you can bail out of the deal if you have an appraisal contingency. Otherwise, if the lender's appraisal values the property at less than the purchase price, you'll be forced to ante up cash to make up the difference. Or you could agree to split the difference with the seller.
Finally, include an inspection contingency. In overheated markets, buyers were waiving home inspections until recently. Now that those markets have cooled, they're returning from the inspection with a list of items they want repaired.
No matter where you shop, get preapproved for a mortgage loan before making your first offer. A letter of commitment from a lender will boost your credibility with nervous sellers.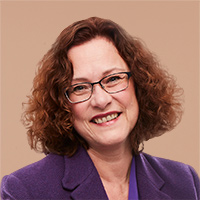 Contributing Writer, Kiplinger's Personal Finance
Esswein joined Kiplinger in May 1984 as director of special publications and managing editor of Kiplinger Books. In 2004, she began covering real estate for Kiplinger's Personal Finance, writing about the housing market, buying and selling a home, getting a mortgage, and home improvement. Prior to joining Kiplinger, Esswein wrote and edited for Empire Sports, a monthly magazine covering sports and recreation in upstate New York. She holds a BA degree from Gustavus Adolphus College, in St. Peter, Minn., and an MA in magazine journalism from the S.I. Newhouse School at Syracuse University.