5 Things for Condo Buyers to Learn Before Buying a Property
Before signing on the dotted line, find out exactly what you might be getting yourself into.
After you have a purchase contract, you may feel committed and start thinking about the color you'll paint the living room. But you still must verify that the place is the right one for you. To do that, make sure you review the condo docs—documentation that explains the rules, governance, management and finances of the condo association. State law defines how quickly the seller must provide them to you (or whether you must request them), how long you have to review them and, if you don't like what you find, how long you have to cancel your purchase agreement and get back your earnest-money deposit. The "rescission period" is typically at least three days for a resale unit and may be longer for a new unit.
SEE OUR SLIDE SHOW: What $250K Buys You in Today's Condo Market
To ensure that you understand the docs and don't miss anything important, hire a real estate attorney to review them with you. Among the crucial sections:
Subscribe to Kiplinger's Personal Finance
Be a smarter, better informed investor.
Save up to 74%
Sign up for Kiplinger's Free E-Newsletters
Profit and prosper with the best of expert advice on investing, taxes, retirement, personal finance and more - straight to your e-mail.
Profit and prosper with the best of expert advice - straight to your e-mail.
The rules. Decide whether you can live with the condo association's rules and restrictions. DiMaggio Berger says older associations may have archaic proscriptions, such as "no business can be done in the unit." Are pets allowed? Can you use the balcony or patio for barbecuing? Can you rent out your unit in the future?
The budget. Here you should find reference to the association's reserve fund—savings designated for major repairs. If the fund comes up short, associations may impose "special assessments" on owners to cover the cost. Under current mortgage criteria, the fund must equal at least 10% of an association's annual budget. You'll also find a line item for any association fees that are in arrears.
Reserve study. To anticipate expenses and budget for them, state laws require condo associations to obtain a "reserve study" every three to five years. H. Alan Mooney, president of Criterium Engineers, which performs condo reserve studies and home inspections in 35 states, urges buyers to request a copy of the study (it may not be included in the condo docs). If the association in a building you're considering hasn't paid for an independent study in ten years, that raises questions about the building and its management, says Mooney.
Minutes of the board. Depending on your state's or municipality's law, you may also be entitled to receive the minutes of condo board meetings for the past year or two. This is the place to get the inside scoop on the community—its cares, complaints and cranks.
The association's master policy. Before you can insure your unit and belongings with a condo policy (known as an HO6), you need to know what the association's master policy for the building provides. The bylaws will tell you and your insurance agent whether it covers everything (an "all-in" policy) or everything except the interior of your unit.
You can also have your home inspector review the bylaws with you to determine exactly where your responsibility for the unit begins, says Mooney. The dividing line could be the paint layer on the inside of the interior drywall, the back of the drywall, or the inside surface of the exterior wall. That matters if there's a plumbing leak within the wall. In some older developments, even if your responsibility ends with the interior paint finish, you could be responsible for replacement of windows and doors.
This article first appeared in Kiplinger's Personal Finance magazine. For more help with your personal finances and investments, please subscribe to the magazine. It might be the best investment you ever make.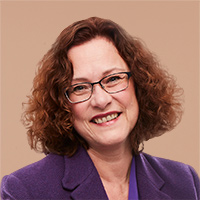 Contributing Writer, Kiplinger's Personal Finance
Esswein joined Kiplinger in May 1984 as director of special publications and managing editor of Kiplinger Books. In 2004, she began covering real estate for Kiplinger's Personal Finance, writing about the housing market, buying and selling a home, getting a mortgage, and home improvement. Prior to joining Kiplinger, Esswein wrote and edited for Empire Sports, a monthly magazine covering sports and recreation in upstate New York. She holds a BA degree from Gustavus Adolphus College, in St. Peter, Minn., and an MA in magazine journalism from the S.I. Newhouse School at Syracuse University.