The Best Impact Investing Apps
Investors need to know that they can make a difference, not just for themselves, but for the world, through impact investing. A number of apps and investing platforms are standing by to help lead the way.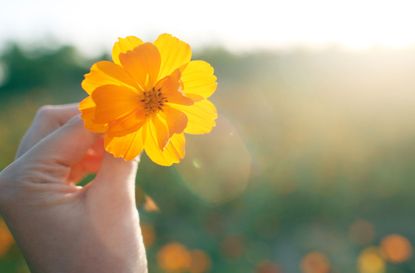 (Image credit: @ 2011 Wuyue Chen)
Mobile investing apps are becoming "must haves" these days, and their popularity is expected to increase in the coming years. And that's not the only investing trend that's on the rise. Another is impact investing. Put these two trends together, and you'll find a bevy of investing apps available for purpose-minded people.
Traditionally, people invested for personal wealth without considering the impact of their choices on the environment and on others. Impact investing (opens in new tab) is defined as investments made in companies that aim to create a social impact while generating financial income. Impact investing (opens in new tab) improves lives and communities, and it ushers positive change into the world.
Apps can help make impact investing easy and accessible so that consumers can invest while supporting sustainability.
Subscribe to Kiplinger's Personal Finance
Be a smarter, better informed investor.
Save up to 74%
Sign up for Kiplinger's Free E-Newsletters
Profit and prosper with the best of expert advice on investing, taxes, retirement, personal finance and more - straight to your e-mail.
Profit and prosper with the best of expert advice - straight to your e-mail.
Millennials often feel that they don't have enough money to invest in the stock market. As a result, financial experts have worked to demystify investing and develop simpler and more affordable ways to build portfolios. Apps that help millennials invest with modest amounts include COIN, Ellevest, Acorns and Motif. They feature optimal user interfaces, with some offering a low or zero minimum starting balance. Investment apps like these act as guidelines to help you handle your gross income. They not only offer investment choices, they also provide market updates and live feeds to help users make informed investment decisions.
Without further adieu, here's a more in-depth look at my four favorite impact investing platforms:
1. Motif
Motif has a socially responsible mission: The app aims to simplify investment products and ensure that they are accessible across the world so that anyone can make a value-based investment. Motif requires a disciplined and strategic perspective — it offers low-cost investor resources coupled with transparency. Motif's platform is customizable and features convenient technology and data use. One can disperse the money to different impact portfolios (opens in new tab), such as:
Sustainable Planet. This choice ensures that users invest in companies that embrace sustainability practices and reduce their carbon footprint, which slows down global warming and climate change.
Fair Labor. Its second portfolio encourages users to invest in companies that promote fair working conditions, fair wages, job security and safe workplaces across the world. These companies seek to lower the number of poor and unemployed while promoting wealth creation.
Good Corporate Governance. The platform also encourages users to invest in companies that embrace ethical tenets, such as fairness, accountability and transparency. Motif aims to create an impact by discouraging companies that use child labor. It also focuses on excluding companies that offshore labor and that expose their workers to poor working conditions and wages. Motif also works to reduce corruption across the world, because corruption increases the wealth distribution imbalance and creates poverty.
The app allows users to own stocks in five different asset categories. You can program them to check insights and new developments in tax-aware auto-investing. The app allows flexible monthly payments with no due date. It also has ETF and mutual funds for all its portfolios. The minimum initial investment is $250. The app protects securities in your account on amounts up to $500,000. Motif requires you to invest using dollar amounts instead of shares.
2. COIN
Where do you see yourself in the next five, 10 or 15 years? Will you be living in a waste-choked world with few natural resources, or a clean Earth? COIN is a values-based investing platform (opens in new tab) backed by John Hancock. Statistics from the U.S. Environmental Protection Agency reveal that annually, 38.5 million tons of plastics (opens in new tab) are produced in the U.S. as of 2018 and that the recycling rate dropped from 9.1% in 2015 to 4.4% in 2018. For every 1,000 tons of materials recycled, one job is created. That's a goal COIN can get behind.
COIN has eight portfolios:
Climate action
Better health
Clean water
Gender equality
Waste reduction
Quality work
Modern cities
Shared prosperity
COIN companies are evaluated by metrics (opens in new tab) such as the amount of revenue that they earn from waste reduction and recycling operations. The app also examines the way companies such as supermarket chains work toward reducing plastic waste through their means of packaging. The other metric is evaluating the percentage of revenue that a company saves by using resource-efficient materials, services and products. A proprietary scoring method is used to evaluate companies. COIN selects those that score highly, and users can invest in them.
Investing with COIN may be the way forward to provide you with more capital returns than savings alone will. COIN is also appropriate for long-term investments outside of your retirement plan. You can make your first investment by depositing as little as $50. Investors must choose to invest in three areas, and COIN managers will create a portfolio with companies that make a positive impact. The company focuses on the 23% of American consumers (opens in new tab) who believe that they have the power to change the world.
3. Ellevest
Investing by women, investing in women! Sallie Krawcheck (opens in new tab), the former CEO of Merrill Lynch Wealth Management, thought it was time to improve how the investing industry worked for women. Krawcheck created Ellevest after considering the fact that women live longer, and they're paid less than men. Ellevest inspires women (opens in new tab) to reach their financial goals, understand life's financial tradeoffs and plan for their future. It gives them tools to take control of their finances. The app's investing strategy combines strong investment principles with investments that have been tailored to help women advance.
Ellevest's impact investments have been tailored to deliver positive social and environmental outcomes for women. The funds are used to support and improve the lives of women. Ellevest Impact Portfolio (opens in new tab) has different investments, which include funds that support small and midsize enterprises owned by women and minorities. Ellevest invests other funds in companies that promote sustainability, value, good governance, environmental and social responsibility.
Krawcheck realized that women are denied small loans, which bars them from starting businesses. Even having bank accounts is a problem for some. At the same time, women reinvest an average of 90% of their income (opens in new tab) into their communities and families, a higher rate of reinvestment than that of men. A report by McKinsey (opens in new tab) showed that the world economy could be valued at $28 trillion if women were employed at the same rate as men.
The app has no minimum investment level, and it also offers three ways to invest: Ellevest digital, Ellevest premium and Private Wealth. Ellevest Digital has an annual fee of 0.25%, or $12.50 per year for an account with a minimum balance of $5,000. For Ellevest Premium, this fee is 0.50%. The app aims to improve the post-retirement lives of women and increase women's potential to save for retirement.
Technology has generated more investment apps than ever before. In today's mobile world, investing for your future has become increasingly accessible and cheaper. Impact investing allows you to invest while creating a better and more sustainable world.
4. Acorns
Flashback! Growing up, you probably saw jars around the house where spare change was kept, filled with dollar bills and silver coins, among other forms of currency. Many homes had such jars in the kitchen or in the bedroom. If it was not in plain sight, then it was hidden.
Today, a large portion of transactions are conducted online. Credit card technology and e-commerce and e-wallets have changed shopping trends, and spare change is getting more rare. However Acorns (opens in new tab), an investment mobile smartphone app with $1 billion in assets, has taken the spare change concept and applied it to credit and debit card purchases to help you save and invest your money.
The app rounds your purchases up to the next dollar and banks the balance for you. For example, when you make a payment of $7.25 at a restaurant, the app will automatically charge your account $8, paying for the restaurant charge and allocating 75 cents for savings. When your savings hits the $5 mark, the money is transferred to your Acorns investment account.
It is easy to create an account with Acorns, and the app is free to download and use on your mobile phone. There is no minimum investment or trading fees for this app. You can choose from their three-month investment plan, which ranges from $1 to $3 a month. The app is among the industry leaders in the micro-savings space. The app enables millennials to save because it aims to help them accumulate savings painlessly.
While Acorns might not be an impact investing app in a traditional sense, it definitely will have a big impact in several ways. Acorns has a huge impact on millennials who have smartphones — the small savings grow with time. It benefits millennials who do not have time to save and also limits overspending. The app mimics the traditional change jars, and given e-commerce, e-wallets and online shopping, Acorns is set to change the savings culture (opens in new tab) of online shoppers.
This article was written by and presents the views of our contributing adviser, not the Kiplinger editorial staff. You can check adviser records with the SEC or with FINRA.
CEO, Blue Ocean Global Wealth
Marguerita M. Cheng is the Chief Executive Officer at Blue Ocean Global Wealth (opens in new tab). She is a CFP® professional, a Chartered Retirement Planning Counselor℠, Retirement Income Certified Professional and a Certified Divorce Financial Analyst. She helps educate the public, policymakers and media about the benefits of competent, ethical financial planning.