5 Strategies for Managing Your Changing Risk Tolerance
Setting and forgetting your risk tolerance may cause unwanted results in your investment portfolio. Instead, review your risk profile each and every year with these five steps.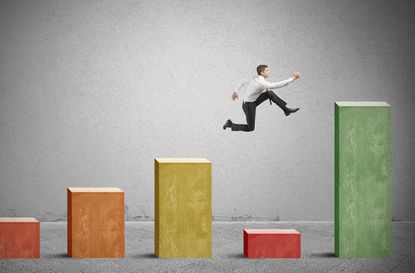 (Image credit: alphaspirit)
Saving and investing for short, medium or long-term goals involves a series of trade-offs to design an appropriate asset allocation. Important to creating that asset allocation is understanding your risk tolerance and how it can evolve over time.
SEE ALSO: 5 Tips for Investors to Weather Today's Volatile Stock Market
Risk tolerance is highly personal. To correctly identify your risk tolerance, you must not only understand how you react to risk, but also how the market environment and your investment experience have impacted you. Risk tolerance also must take into account your investment goals, your age and how much you have in savings.
Because these factors are always changing, your risk tolerance can't be static. If you set it and forget it, you could find yourself on the wrong side of a market drop with a strategy that doesn't fit anymore.
Subscribe to Kiplinger's Personal Finance
Be a smarter, better informed investor.
Save up to 74%
Sign up for Kiplinger's Free E-Newsletters
Profit and prosper with the best of expert advice on investing, taxes, retirement, personal finance and more - straight to your e-mail.
Profit and prosper with the best of expert advice - straight to your e-mail.
Taking the temperature on your risk tolerance on a regular basis ensures that your risk tolerance, your asset allocation and your investment portfolio stay in alignment. If — or when — your risk tolerance changes, you or your financial adviser can proactively make changes in your asset allocation and your investment portfolio to ensure that your beliefs about risk, your goals and your current situation are appropriately reflected in your portfolio.
The ABCs of risk tolerance
Your risk tolerance dictates how much investment loss you can stand. Stock and bond markets are volatile, and there are no guarantees when it comes to making money during a specific period of time.
Anyone who has invested for a significant period of time remembers the financial crisis, when the S&P 500 dropped by 37% in 2008. That stung, leading many investors to sell and abandon the equity markets.
However, because the markets have the potential to deliver significant gains during a long period of time, they are a logical place to invest and grow your capital. That's why gauging your risk tolerance is so important — so you can distinguish between the right situations in which to invest and the wrong situations.
The recovery from the financial crisis bears this out, as markets went on decade-long bull run. If you've got long-term goals, you can't afford to be completely out of the markets. That being said, if you've got short to mid-term goals, you don't necessarily want to expose yourself to the potential volatility that can keep you up at night.
Linking risk tolerance and asset allocation
Get your risk tolerance right, and it's easy to determine the correct asset allocation and build a portfolio that naturally works. It shouldn't keep you up at night, and the results will align with your needs — both in the short term and the long term.
Asset allocation is the practice of determining what percentage of your portfolio is invested in various asset classes, such as stocks, bonds and cash. Allocating your assets among these different types of investments ensures that your portfolio remains diversified, better able to withstand the ups and downs of the market.
The perils of getting your risk tolerance wrong or hanging on to a risk tolerance that is out of date is that your asset allocation and portfolio will be out of tune with your current situation, goals and life stage. If that happens, you may be vulnerable to more losses than you are comfortable with and as a result end up fleeing the market if it drops significantly or experiences ongoing volatility.
That type of decision can keep you sidelined from the market for years, damaging your ability to save for retirement and other long-term goals. I don't want this to happen to you, which is why I recommend re-assessing your risk tolerance on a yearly basis and adjusting your asset allocation and portfolio accordingly, if that's necessary.
Remember that different goals require different assessments. When you assess your risk tolerance, walk through separate exercises for different goals. Don't mix up your retirement risk tolerance with your college savings risk tolerance, for example.
Here are five steps to assess your risk tolerance and adjust your asset allocation based on what you find out:
Step #1: Describe your investment goal
As you consider your risk tolerance around your investment goal, ask yourself these questions:
Which of the following best describes your primary investment goal?
Preserving the value of my investment
Generating current income
Generating income and growing my investment value
Growing the value of my investment
What is the time horizon for tapping into the money in your investment?
One to three years
Three to five years
Five to 10 years
10 years or more
Which phrase best describes the degree to which you will rely on these assets?
These investments are critical to my current and future financial well being
These investments are a significant part of my wealth, but I have other assets
These investments are important, but I have other significant sources of current and future income
This investment is fairly small in relation to my overall wealth
The purpose of the questions is to gauge the purpose of this investment, the time horizon for when you will need the money from the investment and the importance of this investment to achieving your goals.
See Also: Mutual Funds vs. ETFs: Why Choose One When You Can Use Both?
Step #2: Consider your withdrawal plans
How likely is it that you will need to withdraw a significant portion of these assets prior to your planned time horizon?
Definitely
Probably
Possibly
Little or no chance
If you do expect to withdraw a significant portion of your account, when is that likely to occur?
Immediately or very soon
Within five years
Within five to 10 years
More than 10 years from now
Before you invest, you need to understand under what types of circumstances you would need to withdrawal the money you've invested. That's because short and long-term investments exist for different purposes. If you withdraw money prematurely from a long-term investment, you may need it at a time when the market is down. That's why you need to be completely honest with yourself about your time horizon.
Step #3: Determine your comfort level
Assume your investment time horizon is more than 10 years. During the second year of investment, your portfolio declines to less than its initial value. Where would you place your reaction along the following scale?
Extremely concerned
Very concerned
Somewhat concerned
Concerned
Not very concerned
Not concerned
If you made a long-term investment of $100,000, how much loss in a single year would you withstand before selling?
5%, or $5,000
10%, or $10,000
20%, or $20,000
I would not sell an investment based on a single year loss
Suppose that your portfolio lost a significant amount of value over a two-to-three-year period. What action would you take?
Move my investments to a very conservative portfolio to avoid losing money
Move some of my assets to more conservative investments
Maintain my present long-term strategy
Develop a more aggressive strategy to recovery my losses
Step #4: Assess your answers
If you favored the first one or two answers for each question, you profile as a more conservative investor who wants to preserve what you have rather than risk losses. If you preferred the middle two answers, you profile as a moderate investor who is interested in both preservation and growth. If you favor the last two answers for each question, you tend to be growth oriented.
As I mentioned, these profiles change over time. When you're younger, you have a long-time horizon for retirement investing, for example, which means you can afford to be aggressive. When you're retired, you are likely to be more conservative. However, because retirement can last for decades, it's better to strike a moderate posture because it's useful to retain a growth component to counteract inflation.
Step #5: Redefine your asset allocation
Finally, match your asset allocation to your risk tolerance. Within your risk tolerance, there's no simple cookie-cutter portfolio that will perfectly meet your needs.
However, there are products such as target date funds and asset allocation funds that can wrap up allocations in a package so that fund managers can do the heavy lifting for you. Before you go this route, investigate fund fees, manager longevity and fund investment objective.
You can also mix and match funds, ETFs, individual stocks and individual bonds to achieve your preferred asset allocation.
A final word
When risk is appropriately managed, returns potentially follow. Focus on understanding and managing your risk tolerance, rather than chasing returns. Focus on the risk that you're willing to take on, and appropriate returns that you can live with will follow.
Amy Buttell contributed to this article.
Licensed Insurance Professional. This information is designed to provide a general overview with regard to the subject matter covered and is not state specific. The authors, publisher and host are not providing legal, accounting or specific advice for your situation. The statements and opinions expressed are those of the author and are subject to change at any time. All information is believed to be from reliable sources; however, presenting insurance professional makes no representation as to its completeness or accuracy. This material has been prepared for informational and educational purposes only. It is not intended to provide, and should not be relied upon for, accounting, legal, tax or investment advice.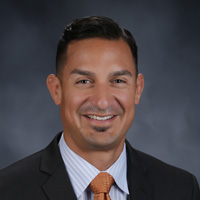 Senior Managing Partner, Coeus Financial
Robert Trejo is a Certified Financial Fiduciary®, an Investment Adviser Representative and Senior Managing Partner of Coeus Financial, an independent, full-service wealth management firm.