Setting Realistic Expectations Isn't Easy During Record-Setting Bull Market
Investors need to bring their hopes back down to earth and possibly tweak their portfolios, because returns in the next decade may be less than stellar.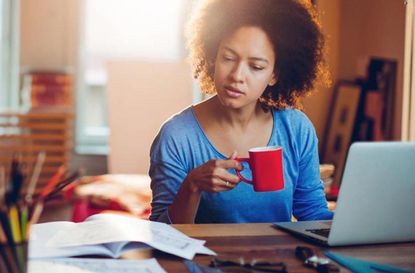 (Image credit: Geber86)
Three years ago, experts at Research Affiliates told financial professionals (opens in new tab) it was time to lower their clients' expectations about long-term investment returns.
After analyzing data from the past 100 years, the California-based investment management firm predicted that over the next decade, it would be optimistic to plan on even a 5% return from a traditional portfolio.
The people who balked then are surely scoffing now, as we've just entered the ninth year of a bull market. Investors get fired up when they see reports of record highs. Nobody in the business wants to bring them down with negative news and dire warnings.
Subscribe to Kiplinger's Personal Finance
Be a smarter, better informed investor.
Save up to 74%
Sign up for Kiplinger's Free E-Newsletters
Profit and prosper with the best of Kiplinger's expert advice on investing, taxes, retirement, personal finance and more - straight to your e-mail.
Profit and prosper with the best of Kiplinger's expert advice - straight to your e-mail.
Still, it seems we could use a dose of realism these days.
It reminds me of Warren Buffett's shareholders 2007 letter, issued in early 2008 (opens in new tab). You remember 2008, don't you?
The Oracle of Omaha did a little data crunching of his own back then and wrote, "During the 20th Century, the Dow advanced from 66 to 11,497. This gain, though it appears huge, shrinks to 5.3% when compounded annually. … For investors to merely match that 5.3% market-value gain, the Dow — recently below 13,000 — would need to close at about 2,000,000 on December 31, 2099."
And Buffett had a few words for those with unrealistic expectations.
"I should mention that people who expect to earn 10% annually from equities during this century — envisioning that 2% of that will come from dividends and 8% from price appreciation — are implicitly forecasting a level of about 24,000,000 on the Dow by 2100. If your adviser talks to you about double-digit returns from equities, explain this math to him."
Of course, you really don't have to do much math to see that the average investor with a 60-40 split in his 401(k) — 60% in equities, 40% in bonds — will have to move beyond that classic combination if he wants to see higher returns. Here's why:
The fees inside a 401(k) — fund fees, administrative fees, investment management fees, custody fees — can whittle away at your account balance without you even knowing they exist. You may consider it the cost of doing business, but a difference of 1% in fees can cost you thousands of dollars over time.
If interest rates continue to rise — and Fed Chairman Jerome Powell (opens in new tab) has said more hikes are coming — the returns on bonds will likely take a hit, especially bond funds.
That our country is more than $21 trillion in debt (opens in new tab) should have as much meaning to investors as the Dow hitting 26,000 points. Many experts say equities are overheated and that we're overdue for a correction — or worse.
Put it all together, and you can see why returns over the next decade could be less than stellar.
What can you do about it?
Explore opportunities to roll over some of your 401(k) money to an IRA with more investment choices. Many people think they can't touch their retirement savings until they retire, but some companies allow employees to withdraw a portion of their account balance without demonstrating a specific financial need. A nontaxable rollover to an IRA would give you more freedom to work with your financial adviser in choosing investments. (Be sure to consult with your tax professional about the tax implications of this strategy.)
Look at tactical managed asset accounts that allow you to capture and participate in the stock market's upside, but when the market drops, shift your assets to cash. You may still experience a loss, but usually less than with a buy-and-hold strategy. And it could give you a fighting chance to see a decent yield.
Meet with a professional operating under the fiduciary standard. A fiduciary is required to look out for your best interests when you're looking at different strategies and can help you make the most of your money.
Which takes me back to Warren Buffett's 2007 shareholder letter, and these words of warning:
"Beware the glib helper who fills your head with fantasies while he fills his pockets with fees."
Past performance is no guarantee of future results. All investment strategies contain risk including the loss of principal. Investment Advisory Services offered through Goldstone Financial Group, LLC (GFG), an SEC Registered Investment Advisor, 18W140 Butterfield Rd., 14th Floor, Oakbrook Terrace, IL 60181. Tel. 630-620-9300.
Kim Franke-Folstad contributed to this article.
Founder, Goldstone Financial Group
Anthony Pellegrino is one of the founders of Goldstone Financial Group (www.GoldstoneFinancialGroup.com (opens in new tab)), an SEC Registered Investment Adviser. He is a fiduciary and holds a Series 65 securities license and an Illinois Department of Insurance license. Anthony co-hosts the "Securing Your Financial Future (opens in new tab)™" television show airing on CBS Sunday mornings following "Face the Nation."