Chain of Title: How Three Ordinary Americans Uncovered Wall Street's Great Foreclosure Fraud
Their names are Lisa Epstein, Michael Redman, and Lynn Szymoniak.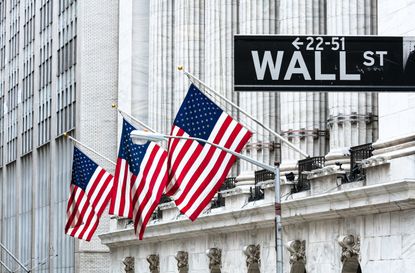 (Image credit: Matteo Colombo)
Author: David Dayen
Publisher: The New Press, 320 pages
Their names are Lisa Epstein, Michael Redman, and Lynn Szymoniak. In 2009, they were living in Florida, and like many others in the Sunshine State, facing the loss of their homes in the subprime mortgage crisis. Then, they did something lenders never expected - they actually read their mortgage papers. There they uncovered the tip of a massive scam, with banks and mortgage companies faking millions of foreclosure documents and illegally forcing families from their homes.
Fiscal Times journalist David Dayen tells their stories in this 2016 book that picks up where The Big Short left off. He explores how some lenders and servicers engaged in shoddy practices and illegal shortcuts as the market for subprime mortgage securities boomed. They failed to properly transfer ownership among banks, servicers, investors and trustees. When the housing market collapsed, banks and mortgage companies that couldn't prove they owned a homeowner's mortgage foreclosed anyway, hiring third party firms and robo-signers to fabricate documents after the fact. The assumption was no one would ever know. And as the book explores, some judges and courts looked the other way - until a few ordinary folks figured out the whole scheme. If you want to understand the subprime mortgage fiasco, you'll find this book both useful and concerning.
Subscribe to Kiplinger's Personal Finance
Be a smarter, better informed investor.
Save up to 74%
Sign up for Kiplinger's Free E-Newsletters
Profit and prosper with the best of expert advice on investing, taxes, retirement, personal finance and more - straight to your e-mail.
Profit and prosper with the best of expert advice - straight to your e-mail.
Associate Editor, Kiplinger's Retirement Report
Mary Kane is a financial writer and editor who has specialized in covering fringe financial services, such as payday loans and prepaid debit cards. She has written or edited for Reuters, the Washington Post, BillMoyers.com, MSNBC, Scripps Media Center, and more. She also was an Alicia Patterson Fellow, focusing on consumer finance and financial literacy, and a national correspondent for Newhouse Newspapers in Washington, DC. She covered the subprime mortgage crisis for the pathbreaking online site The Washington Independent, and later served as its editor. She is a two-time winner of the Excellence in Financial Journalism Awards sponsored by the New York State Society of Certified Public Accountants. She also is an adjunct professor at Johns Hopkins University, where she teaches a course on journalism and publishing in the digital age. She came to Kiplinger in March 2017.