Why Those Impressive Financial Credentials Aren't Always So Impressive
Financial advisers often come with a string of letters after their names, but while some should give you confidence in their training, others could just mean they attended a one-day seminar.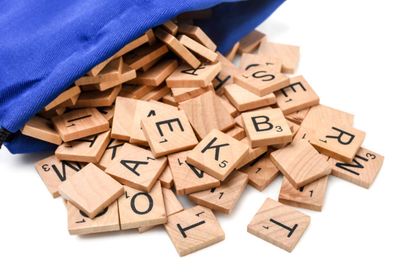 (Image credit: Juanmonino)
If you've been on the hunt for a financial professional who can give you good advice, you may have been impressed — or perhaps just confused — by all those letters you see attached to different people's names. Do those impressive-sounding credentials really carry any weight, or are they as worthless as the paper they are written on?
Just a few of the designations you might encounter include CFP®, RICP®, BCM, CAC, CHFC, CLU, WMS, CFS and, well, the list goes on and on.
When you see all those certifications, you can't help but think, "Those are some pretty impressive credentials. These people must know what they're talking about."
Subscribe to Kiplinger's Personal Finance
Be a smarter, better informed investor.
Save up to 74%
Sign up for Kiplinger's Free E-Newsletters
Profit and prosper with the best of Kiplinger's expert advice on investing, taxes, retirement, personal finance and more - straight to your e-mail.
Profit and prosper with the best of Kiplinger's expert advice - straight to your e-mail.
Maybe so.
And maybe not.
A license vs. a designation vs. a certification
To begin with, let's distinguish licenses from designations. Financial professionals obtain a license after they pass the test deemed necessary by the regulating authority, such as the state, FINRA or the SEC. A designation or certification is an additional credential that can be gained by those who already hold a license.
Some certifications require substantial effort and a comprehensive education. But plenty of others can be obtained by attending a daylong seminar.
We need to raise the bar on standards
Frankly, in my opinion, one of the significant faults in the financial advising industry is that the barriers of entry are low. Someone with limited education or experience can pick up a license of some sort after passing a test, hang out a sign and — voila! — he or she is advising people on their life's savings.
So am I saying that, in a time when many people are calling for less regulation, I would like to see more of it in my profession?
Yes, that's exactly what I'm saying.
And I think the profession may be moving in that direction. As far as I'm concerned, that's a good thing.
Think of it this way: If you go to a doctor's office, you want to consult about your health with someone who has Dr. in front of their name or M.D. after it. You'd be uncomfortable if you learned you had entrusted your physical health to a person whose training amounted to a couple of weekends spent in seminars.
Yet people do that often with their financial health, which I would argue is equally as important as your physical health. I've seen it time and time again: When someone loses their financial health, their physical health is often quick to follow suit.
Most other professions require some sort of formal education even beyond the professional licenses the practitioners must hold. Doctors, lawyers and CPAs all must have specific degrees relating to their business practices in addition to taking difficult board exams, for example.
But in the world of financial professionals, you could drop out of high school, pass the required test, and get a securities license, which enables you to call yourself a "financial adviser" and go to work.
In my opinion, it simply shouldn't be that easy — too much is at stake.
Certified Financial Planners have extensive training
What kind of education, training, knowledge and experience do you expect your financial adviser to have? I personally hold the CFP® designation.
Among the requirements to become a CFP®: a bachelor's degree from an accredited college; a 10-hour board exam to demonstrate your financial-planning knowledge; 6,000 hours of financial planning experience; and a thorough background investigation that would review criminal history, civil complaints, job terminations, bankruptcies, customer complaints and other activities that might be of concern.
In my opinion the CFP® certification process shows that the right types of requirements and training for the profession already exist — it's just a matter of requiring all who want to call themselves financial professionals to obtain those credentials.
I think we're headed there, and it's long overdue. More and more individuals are walking into my office seeking exactly that. Do yourself a favor and take the time to understand the letters after your financial professional's name. You may be pleasantly surprised, or you may just find you don't have what you had hoped for.
What do your provider's credentials stand for?
If you want to look designations up for yourself, the Financial Industry Regulatory Authority (FINRA) has a website for you to do just that: http://www.finra.org/investors/professional-designations (opens in new tab).
Ronnie Blair contributed to this article.
President, Howard Bailey Financial Inc.
Casey B. Weade is president of Howard Bailey Financial Inc. in Indiana and author of the book "The Purpose-Based Retirement." (opens in new tab) Weade, a financial professional, hosts The Purpose-Based Retirement radio and TV shows in the Fort Wayne area. He earned the prestigious Certified Financial Planner™ (CFP®) certification in addition to being a Retirement Income Certified Professional® (RICP®). He is also an Investment Adviser Representative (IAR), as well as life, accident and health insurance licensed and Long-Term Care Certified.