Cover Out-of-Pocket Health Costs With Supplemental Insurance
As deductibles rise, insurers are offering policies to cover out-of-pocket costs.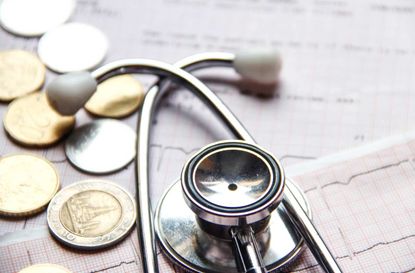 (Image credit: DeFahmi)
Health care costs are on the rise, and not just premiums. The average deductible for an individual with employer-provided coverage jumped from $646 in 2010 to $1,077 in 2015, says the Kaiser Family Foundation. So it's no surprise that supplemental policies covering major out-of-pocket expenses for accidents, hospital stays or a serious illness are becoming popular. Met­Life estimates that the number of supplemental plans offered industrywide has increased by more than 20% annually over the past few years. "We've seen exponential growth and interest from employers who are offering these products for the first time," says Meredith Ryan-Reid, head of accident and health/worksite benefits at MetLife.
The policies—similar to Medicare supplemental policies—can cost from a few dollars to $150 per month. They can also be purchased directly from an insurer and are available in all 50 states and D.C. Benefits are paid to you when you file a claim, often a flat dollar amount per incident (for example, $3,000 if you have a skin-piercing fracture). It may seem like a small price to pay to protect against out-of-pocket expenses, including those you might not think of (say, a baby­sitter to watch your child while you get treatment). But read the fine print. A critical-illness policy might cover only one type of ailment, such as cancer. And preexisting conditions can be excluded for up to 12 months. Disciplined savers might funnel $150 a month into an emergency fund instead.
Contributing Writer, Kiplinger's Personal Finance
Carolyn Bigda has been writing about personal finance for more than nine years. Previously, she wrote for Money, and is a regular contributor to the Chicago Tribune.