The Problem With PLUS Loans
New student loan rates are lower, but parent loans are still no bargain.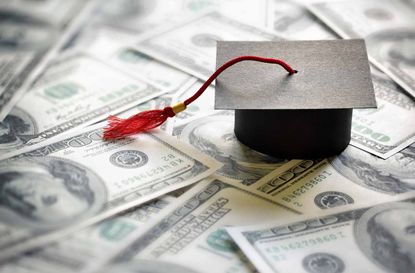 (Image credit: BrianAJackson)
Interest rates on federal student loans are set to fall by more than half a percentage point on July 1, 2019, for loans issued for the upcoming academic year. But while that will offer modest relief to new borrowers, the rate on one of the fastest-growing types of loans—parent PLUS loans—remains well above rates on other types of loans.
The rate on PLUS loans issued on or after July 1 is 7.079%, compared with 4.529% for federal Stafford loans taken out by undergraduates. That adds up: A $31,000 federal direct loan—the lifetime maximum most undergrads can borrow—paid off over 10 years would cost about $38,600 with interest, while a Parent PLUS loan for the same amount would cost more than $43,300.
PLUS loans appeal to a lot of parents because they're easy to qualify for and can cover the full cost of attendance. The government paid out $12.7 billion in parent PLUS loans over the 2017–18 academic year, compared with $7.7 billion in 2007–08, according to Mark Kantrowitz, of Savingforcollege.com. In the 2017–18 academic year, the average PLUS loan balance was $35,600.
Subscribe to Kiplinger's Personal Finance
Be a smarter, better informed investor.
Save up to 74%
Sign up for Kiplinger's Free E-Newsletters
Profit and prosper with the best of expert advice on investing, taxes, retirement, personal finance and more - straight to your e-mail.
Profit and prosper with the best of expert advice - straight to your e-mail.
A recent AARP survey found that nearly one-third of parents who had taken out a PLUS loan had difficulty making at least one payment over the course of five years. "We have a growing population of parents with tens of thousands of dollars in student loan debt," says Betsy Mayotte, president of the Institute of Student Loan Advisors. "At 45 or 55, your spending should be focused on retirement, not loans."
A better strategy. Some parents also want to help their children avoid debt. But with such a wide disparity in interest rates, parents may be better off having their child take out federal student loans and then helping to pay them off.
There are limits on how much a student can borrow each year in federal loans. For example, most freshmen can borrow no more than $5,500 in direct Stafford student loans. But if that's not enough to cover expenses, there are other options that cost less than parent PLUS loans. Many schools offer interest-free tuition payment plans that stretch the length of a semester or school year. You might also be able to take out a home equity line of credit, or HELOC. The average rate on those loans, which is tied to the federal prime rate, is about 6.1%.
If you have good credit, you may find better rates through a private loan provider. The interest will most likely be a variable rate, meaning it could rise if overall interest rates move higher.
Staff Writer, Kiplinger's Personal Finance
Brendan joined Kiplinger in 2018 and writes about technology, security and money. A Chicagoland native, he graduated from DePaul University with degrees in journalism and political science. Before moving to Washington, D.C., Brendan covered local politics for NBC Chicago and daily news for BusinessDen in Colorado.