Hillbilly Elegy
Author: J.D.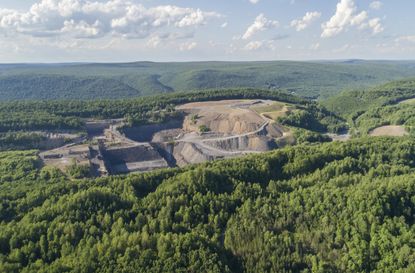 (Image credit: This content is subject to copyright.)
Author: J.D. Vance
Publisher: HarperCollins Publishers, 288 pages
Subtitled "A Memoir of a Family and Culture in Crisis," Vance recounts the struggles of his Appalachian family, who moved from Kentucky coal country to Ohio steel country for jobs and a better life—but are now caught in the demise of the U.S. manufacturing economy and a legacy of poverty, abuse and addiction. Although he mostly hews to the travails of his own family—and those of his Scots-Irish "hillbilly" culture—he deftly weaves into his narrative broad trends and research to help paint a portrait of a white working class in distress.
In clear but powerful and sometimes self-deprecating prose, Vance describes how the Kentucky transplants to Middletown, Ohio, and their offspring jumped from the frying pan (poverty and loss of coal-mining jobs in Appalachia) to the fire (the loss of steel industry jobs in the Rust Belt). Their fleeting advancement to the middle class stalled when the economy went south and the family wasn't able to overcome the legacy of domestic abuse, alcoholism and lack of education.
Vance's mother was frequently absent, and she struggled with addiction. Vance almost flunked out of high school and "nearly gave in to the deep anger and resentment harbored by everyone around me," he writes. But he found stability and motivation to improve his lot from two sources: Mamaw, his tough-as-nails grandmother, and the Marines. Both gave him the tools to break the family's cycle of near-poverty and addiction.
Subscribe to Kiplinger's Personal Finance
Be a smarter, better informed investor.
Save up to 74%
Sign up for Kiplinger's Free E-Newsletters
Profit and prosper with the best of expert advice on investing, taxes, retirement, personal finance and more - straight to your e-mail.
Profit and prosper with the best of expert advice - straight to your e-mail.
He joined the Marine Corps and served in Iraq, then went to Ohio State with support from the GI Bill, graduated summa cum laude and was accepted to Yale Law School. Along the way he had to learn personal finance lessons no one had ever taught him—how to pay for college and law school, managing credit and filing taxes. He also had to learn social skills, such as dealing with anger constructively rather than violently and even which fork to use in a nice restaurant.
In the end, Vance delivers a message of self-reliance and ownership of his culture's shortcomings, of taking responsibility. "These problems were not created by governments or corporations or anyone else," he writes. "We created them, and only we can fix them."
Editor, Kiplinger's Personal Finance
Mark became editor of Kiplinger's Personal Finance magazine in July 2017. Prior to becoming editor, he was the Money and Living sections editor and, before that, the automotive writer. He has also been editor of Kiplinger.com as well as the magazine's managing editor, assistant managing editor and chief copy editor. Mark has also served as president of the Washington Automotive Press Association. In 1990 he was nominated for a National Magazine Award. Mark earned a B.A. from University of Virginia and an M.A. in Writing from Johns Hopkins University. Mark lives in Washington, D.C., with his wife, and they spend as much time as possible in their Glen Arbor, Mich., vacation home.