Make Money From Your Social-Media Posts
With a few simple tricks you can get paid to selfie.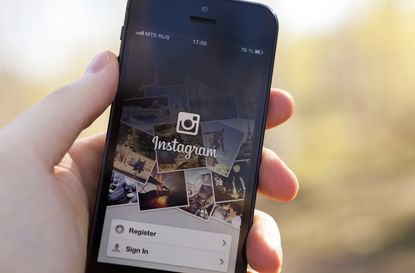 (Image credit: Erik Khalitov)
You spend enough time on social media, so you might as well make some money from it.
Brands such as Puma, Canon and Expedia want real Instagram users who have high levels of engagement (likes, comments and shares associated with their posts) to feature their products, and they're shelling out big bucks for social-media users like you to model new clothing lines or drink the latest detoxifying tea.
The amount of money brands are willing to pay is based on the number of followers you have. An influencer with fewer than 100,000 followers can make $500 to $1,000 per photo that showcases a specific product. Influencers with more than 1 million followers can make $10,000 to $20,000 per photo.
Subscribe to Kiplinger's Personal Finance
Be a smarter, better informed investor.
Save up to 74%
Sign up for Kiplinger's Free E-Newsletters
Profit and prosper with the best of expert advice on investing, taxes, retirement, personal finance and more - straight to your e-mail.
Profit and prosper with the best of expert advice - straight to your e-mail.
Well-known influencer Danielle Bernstein, of @WeWoreWhat, has 1.5 million Instagram followers. Bernstein's Instagram account and blog started as personal creative outlets and have grown into a full-time business with several full-time employees. She has worked with brands in men's and women's fashion, hospitality and travel, food, music and interior design.
Style bloggers and outfit-of-the-day aficionados without such vast audiences can still make money from their social-media presence: Add links to your Instagram posts that steer followers who like your outfits to sites such as http://liketoknow.it to buy the clothes. Style bloggers can expect to make commissions of 3% to 20% on each sale, depending on the company and your volume of followers.
Some brands offer rewards programs instead of cash to encourage social-media users to showcase specific products. You won't get rich, but you can get free stuff. For instance, consumers can accumulate points from clothing retailer The Elephant Pants for mentioning the brand on Instagram, Facebook and other venues. Anna Hornberger, of @hornbergeranna, has about 1,000 followers but has earned free clothing and discount codes to share with her friends. "I ended up getting. . . multiple pants for free, which was really cool," Hornberger says.
How to Succeed as a Social-Media Influencer
Engaging with followers is important to maintain high follower counts and drive the product interaction that brands are looking for: likes, shares and, ultimately, purchases.
Most successful influencers conduct photo shoots with professional photographers, says Thomas Rankin, CEO and cofounder of Dash Hudson, a communications firm specializing in marketing on social media. But he also knows a famous influencer whose boyfriend takes all her photos – on an iPhone.
Who's Hiring Social-Media Influencers
Four main categories of brands work with influencers: fashion, beauty, travel and food.
Some companies recruit social-media ambassadors directly. For instance, Skinny Bee Tea, a company that promises weight-loss-inducing, detoxifying teas, has an application for brand ambassadors with a minimum of 15,000 followers. The company claims to receive hundreds of applications each week, yet accept no more than three. Other companies rely on specialty marketing firms, such as The Mobile Media Lab and Dash Hudson, to connect with influencers. The Mobile Media Lab looks for influencers with a minimum of 10,000 followers.
According to Rankin, companies such as Urban Outfitters and Brandy Melville seek influencers who are 16 to 20 years old and who tend to have highly engaged followers. Even if they lack purchasing power, these younger influencers can still drive brand awareness. Luxury brands, such as Rolex and Coach, are more likely to look for influencers who are 25 to 35 years old, whose followers have more disposable income.
Successful influencers in fashion and beauty tend to be women, while men are very successful as influencers in food and travel, Rankin says. Some brands, such as Converse, are only willing to work with male ambassadors.

Sarah Smith is an intern for Kiplinger.com. She is a senior majoring in international relations and gender, sexuality, and women's studies at the College of William and Mary. At school, Smith serves as the news editor of The Flat Hat, William and Mary's student newspaper.