How Consumers Can Clean Up After Equifax Disaster
Everyone needs to take precautions in today's world of constant data breaches. Here are six steps to protect yourself.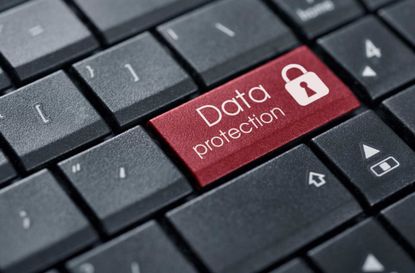 (Image credit: tashka2000)
Just in case you have been distracted by the natural disasters like the trio of Hurricanes Harvey, Irma and Jose, there is a different type of disaster affecting the financial lives of 143 million Americans. From mid-May to July 2017, hackers accessed sensitive information, such as names, addresses, Social Security numbers, dates of birth and even driver's license numbers, from the database of Equifax, one of the three major U.S. credit agencies.
It's never pleasant dealing with security breaches. I should know, as I have been a victim of identity theft myself. Someone used my Social Security number to obtain a cellphone with a major carrier. Among other measures I took, I had to go to the police department, complete an affidavit, provide documentation and get fingerprinted. Absolutely under no circumstance did I want to allow this individual or this situation to tarnish my credit score.
Here are six proactive steps consumers can take to protect themselves:
Subscribe to Kiplinger's Personal Finance
Be a smarter, better informed investor.
Save up to 74%
Sign up for Kiplinger's Free E-Newsletters
Profit and prosper with the best of expert advice on investing, taxes, retirement, personal finance and more - straight to your e-mail.
Profit and prosper with the best of expert advice - straight to your e-mail.
1. Don't fall prey to e-mail messages.
Unfortunately, there will be some fraudsters who will prey upon consumers' fears and concerns in the wake of the Equifax breach (and others). Take precautions with any email correspondence you may receive from Equifax that directs you to certain links. A better method would be to conduct your own Web search and follow any links that you find on its website. Just make sure you don't make any typos, as there are some sites with look-alike names that could fool unsuspecting consumers.
2. Determine whether you were affected.
Visit the site set up by Equifax (opens in new tab) and click on the "Am I impacted?" link. You will be prompted to enter your last name and the last six digits of your Social Security number. If you are among those potentially affected, you can also visit the Federal Trade Commission's site (opens in new tab) for facts about the breach and further tips on what to do.
3. Sign up for a credit monitoring service.
If you discover that your personal information has been compromised, consider signing up for a complimentary identity theft protection and credit monitoring service. If you do not already have such a service, I suggest you take Equifax up on its free offer. If someone tries applying for a credit card or loan in your name, you will be notified immediately. Some consumers prefer not to use the complimentary services that Equifax is providing because they fear they would be relinquishing any right to legal action. Equifax has said that the waiver doesn't apply to claims related to the breach. Even so, if you'd rather go with someone else, there are plenty of other monitoring services from which you can choose. In fact, your current bank, credit union or credit card company may offer these services.
4. Monitor your accounts.
Take the time to review the financial transactions on your credit cards and debit cards. Be certain to report any unusual or suspicious activity. An ounce of prevention is worth a pound of cure. It's better to be safe than sorry.
5. Change your passwords and log-in information.
You have to be one step ahead of scammers and fraudsters. Consider changing your passwords and log-in information. Whatever you do, don't make it easy by using the same user ID and passwords for all of your accounts.
6. Consider a credit freeze with all three major credit bureaus: Equifax, Experian and TransUnion.
A credit freeze does not impact your credit score. A credit freeze restricts access to your credit report, which in turn makes it more difficult for fraudsters to open new accounts in your name. Lenders need to see your credit report prior to extending credit or approving a new loan. They will not approve a loan to anyone assuming your identity if they can't check your credit. To freeze your credit, contact these credit bureaus: Equifax: 800-349-9960, Experian: 888 397 3742 and TransUnion: 888-909-8872. Visit the Federal Trade Commission (opens in new tab) to learn more about credit freezes.
When I was picking up the pieces after my Social Security number was stolen, I ended up contacting all three of the credit agencies to put a credit freeze on my account. I wanted to adopt a proactive approach to this situation.
Even if you aren't a potential victim of the Equifax breach, security breaches have become a fact of life these days. With these proactive steps mentioned above, you can be in control of your credit score and your personal finances.
This article was written by and presents the views of our contributing adviser, not the Kiplinger editorial staff. You can check adviser records with the SEC or with FINRA.
CEO, Blue Ocean Global Wealth
Marguerita M. Cheng is the Chief Executive Officer at Blue Ocean Global Wealth (opens in new tab). She is a CFP® professional, a Chartered Retirement Planning Counselor℠, Retirement Income Certified Professional and a Certified Divorce Financial Analyst. She helps educate the public, policymakers and media about the benefits of competent, ethical financial planning.