Earn Extra Income With a Side Hustle
Many people choose a business that takes advantage of skills they've developed at a 9-to-5 job.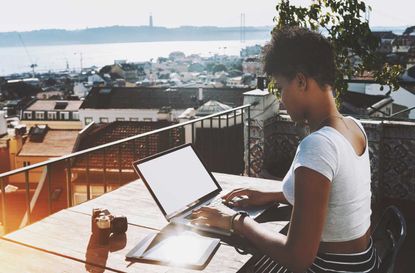 (Image credit: This content is subject to copyright.)
Every day I'm hustlin'—side hustling that is. Nearly 60% of people younger than 35 have the desire to start a business, according to the 2018 Amway Global Entrepreneurship Report, and I count myself as a member of that aspirational group. For my side gig, I'm planning to take on work as a freelance fiction editor.
With the explosion of the gig economy, millennials like myself are looking to grab their cell phone, download an app and start earning. But starting a side hustle requires serious legwork, from picking the right gig to finding the money and stamina to do it.
Monetizing your passion. Many people choose a business that takes advantage of skills they've developed at a 9-to-5 job. That's what Andrea Williams did when she launched Paisley Paper Co., a greeting-card company specializing in hand-lettered, snarky stationery, in 2016. She is a senior art director for an ad agency, so designing cards came naturally. (If your side hustle and day job are in the same industry, check to make sure you haven't signed a noncompete agreement.)
Subscribe to Kiplinger's Personal Finance
Be a smarter, better informed investor.
Save up to 74%
Sign up for Kiplinger's Free E-Newsletters
Profit and prosper with the best of expert advice on investing, taxes, retirement, personal finance and more - straight to your e-mail.
Profit and prosper with the best of expert advice - straight to your e-mail.
If you're not sure which way to go, taking a test run as a gig worker could be beneficial. "You need to see if you like it, if you can find enough clients and if you have the right disposition," says Kathy Kristof, a Kiplinger's columnist and creator of SideHusl.com, a website that lists and rates gig economy jobs.
After that, it comes down to money. Some businesses have a low barrier to entry—with my laptop and phone, I'm already set up for mine—but you may need to map out your costs and build a cash cushion to fund your venture. Remember to take advantage of free or low-cost resources such as Squarespace.com or Wordpress.com to build a website, and use social media to build a marketing base.
If you're selling a physical product, you may find your clientele at craft shows, via an Etsy shop or on art apparel sites, such as Artist Shops by Threadless. Etsy charges a 20-cent listing fee for your store, a 5% transaction fee for each item sold and a payment-processing fee if you accept payments through its Etsy Payments portal. Artist Shops is free and allows you to upload your design to put on hundreds of products, including tote bags and t-shirts. You make money by pricing your items above the base cost that Threadless charges for production.
For less-tangible services, you'll need to market your skills to find clients. "You can't be scared to promote yourself or your brand," says Ron Baines, who moonlights as a music talent manager. Baines promotes his artists via Twitter and lets his followers do the rest through retweets and likes.
Most side businesses are set up as low-cost sole proprietorships. And although many gigs cover some personal liability, do your own research: Protection varies among platforms. Don't forget about the IRS—you must report business income on Schedule C of your personal tax return. Clients who pay you $600 or more during the year must issue you a 1099-MISC form that is also sent to the IRS. But even if you don't receive a 1099, you're required to report all of the income made in your side hustle. (For more on taxes, see The Benefits of Being Your Own Boss.)
However, if your business grows, you might consider consulting a lawyer to set up a limited lia­bility corporation (LLC), which separates your personal assets from those of the business.
As for my own aspirations, word of mouth has worked well, and I recently picked up a project. I used to freelance as a copy editor and proofreader before landing my full-time job at Kiplinger's. If outside work becomes more consistent, then I'll count myself as a bona fide side hustler.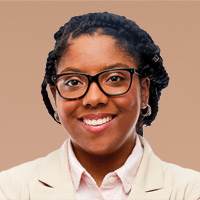 Ex-staff writer, Kiplinger's Personal Finance
Rivan joined Kiplinger on Leap Day 2016 as a reporter for Kiplinger's Personal Finance magazine. A Michigan native, she graduated from the University of Michigan in 2014 and from there freelanced as a local copy editor and proofreader, and served as a research assistant to a local Detroit journalist. Her work has been featured in the Ann Arbor Observer and Sage Business Researcher. She is currently assistant editor, personal finance at The Washington Post.