Who Benefits From the New York Cigarette Tax Increase?
Will the New York cigarette tax increase benefit New Yorkers? Or will it do more harm than good?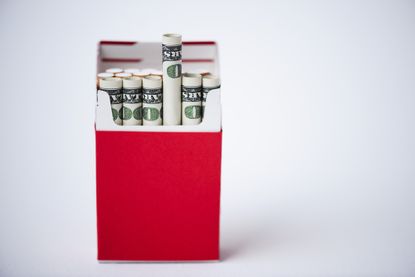 (Image credit: Getty Images)
The New York cigarette tax increased $1 this month to $5.35. This increase officially makes New York the state with the highest cigarette tax in the country (New York was previously tied with Connecticut.). Supporters of the tax hike claim the increased price tag will result in fewer tobacco users by discouraging people from smoking.
"Increasing the cigarette tax is going to save the lives of over 15,000 New Yorkers," said Michael Devoli, the New York State government relations director for the American Cancer Society.
However, data from the Tax Foundation show that higher cigarette prices correlate with increased rates of illegal smuggling of cigarettes from other states. Additionally, according to the American Lung Association, people living in poverty are more likely to smoke, and those smokers may already spend a significant percentage of their income on cigarettes.
Subscribe to Kiplinger's Personal Finance
Be a smarter, better informed investor.
Save up to 74%
Sign up for Kiplinger's Free E-Newsletters
Profit and prosper with the best of expert advice on investing, taxes, retirement, personal finance and more - straight to your e-mail.
Profit and prosper with the best of expert advice - straight to your e-mail.
So will New York's higher cigarette tax give smokers the push they need to quit? Or will the high price do more harm than good?
Tax increase: How much cigarettes cost in New York
New York's most recent cigarette tax increase may make it more difficult for smokers (and potential smokers) to afford smoking. According to the Surgeon General, higher tobacco taxes can help reduce smoking rates in the US, especially when combined with anti-smoking campaigns.
New York currently spends roughly $35 million per year on anti-tobacco efforts. That might sound like a lot, but that amount pales when compared to the $1 billion the state receives in tobacco tax revenue. And $35 million falls significantly short of the $140 million recommended by the U.S. Centers for Disease Control and Prevention (CDC).
Rate of smoking in NY is declining
Even without the CDC-recommended funding for anti-smoking efforts, New York has seen the number of smokers in the state decrease over the last decade. A report released by the New York State Health Department of Health shows a decrease in almost all tobacco-related cancers from 2016 to 2020.
The department also found that 2022 marked the year for the lowest number of high school smokers on record. But before Sept. 2023, New York hadn't increased the state cigarette tax since 2010.
Following the 2010 tax increase, cigarette smuggling rates in New York increased by 13%.
New York has the highest cigarette tax and the highest illegal smuggling rate of cigarettes in the nation (meaning many smokers in New York are not paying the NY tax).
According to the Tax Foundation, more than half of cigarettes consumed in New York are smuggled or purchased illegally.
Whether the 2010 tax hike is responsible for the reduced number of smokers and smoking-related cancers in New York depends on who you ask. However, the recent tax increase isn't the only legislation the state has enacted over the past few years.
In 2019, New York raised the minimum tobacco purchasing age from 18 to 21.
In 2020, the state banned the sale of cigarettes in pharmacies and restricted online sales of vaping products.
The initiatives above may have contributed to New York's success in decreasing the number of smokers in the state. Still, there is a higher prevalence of smokers (20.2%) among people making under $35,000, despite the high cost of smoking, according to the American Lung Association.
So, will the New York cigarette tax hike cause more smokers to quit, spend a larger percentage of their income on cigarettes, or purchase cigarettes illegally? Only time will tell.
Free programs to help people quit smoking
If you or someone you know wants help quitting smoking, New York offers a number of free resources. You can visit the NY-Quits webpage for information about the following programs.
Free stop-smoking aids, such as patches, gum and lozenges
Chat and phone support
Quit smoking toolkit and coaching
Related Content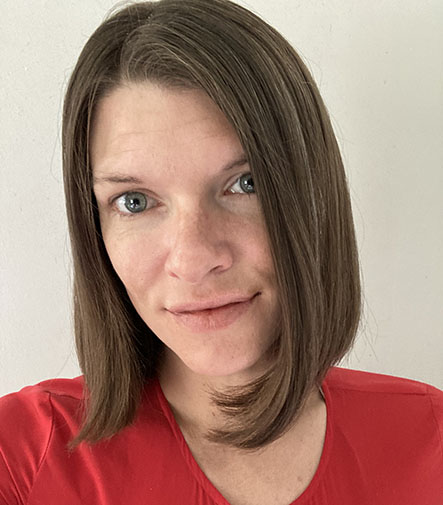 Katelyn has more than 6 years' experience working in tax and finance. While she specializes in tax content, Katelyn has also written for digital publications on topics including insurance, retirement and financial planning and has had financial advice commissioned by national print publications. She believes that knowledge is the key to success and enjoys helping others reach their goals by providing content that educates and informs.