2023 Child Tax Credit: Who Qualifies and What It's Worth
How much will your child tax credit be for 2023?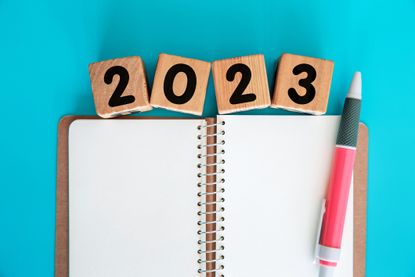 (Image credit: Getty Images)
The child tax credit (CTC) allows eligible parents and caregivers to reduce their tax liability and might even result in a tax refund. However, not everyone can claim the credit, and credit amounts can differ for those who can. That's because the 2023 child tax credit (for taxes filed in 2024) is based on income, filing status, the number of children, and whether the IRS considers your dependent a qualifying child.
Here's what else you need to know about the 2023 child tax credit, including how much (if anything) you can expect this year.
Child tax credit 2023 FAQs
1/6
How much is the 2023 child tax credit?
The 2023 child tax credit is worth up to $2,000 per qualifying child. However, the credit is not fully refundable, which means that you cannot receive the entire $2,000 back as a tax refund, even if you have a $0 tax liability and qualify for the full credit amount.
That's because most of the credit (the non-refundable portion) can only reduce the amount of federal tax you owe. But there is good news. A portion of the CTC is refundable, and the refundable amount is higher for 2023 than it was last year.
For 2023, the refundable portion of the credit is $1,600.
Last year, only $1,500 was refundable.
Note: Keep in mind that not everyone can receive the full amount of the 2023 child tax credit. That means it's possible to receive a tax refund lower than $1,500 even if you don't owe any tax. That's because $2,000 per child is the maximum amount of the credit, and $1,600 per child is the maximum amount of the refundable portion. (More on this below.)
2/6
What are the 2023 child tax credit income limits?
There are income limits for claiming the federal child tax credit, but these limits are more generous than for some other types of credits. For 2023, joint filers with a modified adjusted gross income (MAGI) of up to $400,000 ($200,000 for other filers) are eligible for the maximum credit amount. If your MAGI is above the income threshold, you may still qualify for a partial credit. That's because the amount of the credit is reduced by $50 for every $1,000 your MAGI is above the limit. Here are some examples:
A head of household filer with a MAGI of $250,000 would not qualify for the CTC since their MAGI is $50,000 over the income threshold, and 50x50 is $2,500, which is more than the credit is worth.
Joint filers with a MAGI of $405,000 would qualify for a reduced credit of $1,750 since their income is only $5,000 above the threshold.
3/6
What are the child tax credit rules?
Income limits aren't the only criteria filers must meet to qualify for the 2023 child tax credit. Taxpayers must also have at least one qualifying child, and the IRS has strict guidelines for determining what children qualify.
You must be able to claim the child as a dependent on your tax return.
In most cases, the child must have lived with you for at least half the year.
You must have provided at least half of the child's financial support during the last year.
The child must hold a valid Social Security number.
The child must be your son, daughter, stepchild, foster child, brother, sister, half-brother, half-sister, stepbrother, stepsister, or a descendant of any of those people (for example, a grandchild).
(Note: The child won't qualify if they file a joint return unless they file it to claim a refund of withheld income taxes or estimated taxes paid.)
4/6
What is the child tax credit age limit?
In addition to the rules above, your child must have been under the age of 17 at the end of 2023. This means a child who turns 17 during the tax year doesn't qualify for the purpose of the CTC. However, a 17-year-old child (or any age dependent) may qualify for the other dependent tax credit, which is worth $500.
Can both parents claim the same child? A qualifying child can only be claimed by one parent (unless the parents file a joint return). If both parents attempt to claim the same child and the child lived with each parent for the same amount of time during the tax year, the IRS will treat the dependent as the qualifying child of the parent who had a higher AGI for 2023.
5/6
Is there an expanded child tax credit?
While there is no expanded federal child tax credit for 2023, several states have made changes to their child tax credits in 2023. For example, Maryland, Massachusetts, Vermont, New Mexico, and New Jersey have expanded child tax credits at the state level to make them refundable, meaning eligible families may receive the credit amount back as a tax refund when they file their year-end state tax returns. Minnesota implemented a new child tax credit, which is worth up to $1,750 per qualifying child for the 2023 tax year.
6/6
When to expect a tax refund with a CTC
Claiming the child tax credit or earned income tax credit (EITC) might delay your refund slightly due to a law known as the PATH (protecting Americans from tax hikes) Act that has been in place for nearly a decade. The PATH Act dictates that tax refunds that include refundable tax credits must be held until mid-February. Ensuring your return is error-free and choosing to receive your tax refund via direct deposit will help you receive your tax refund as soon as possible. You can check the IRS' Where's My Refund tool to track the status of your tax refund once you have filed your 2023 federal tax return.
---
RELATED CONTENT
- Who Will Get an Expanded Child Tax Credit This Year?
- What is the 2023 Standard Deduction?
- 11 Education Tax Credits and Deductions 2023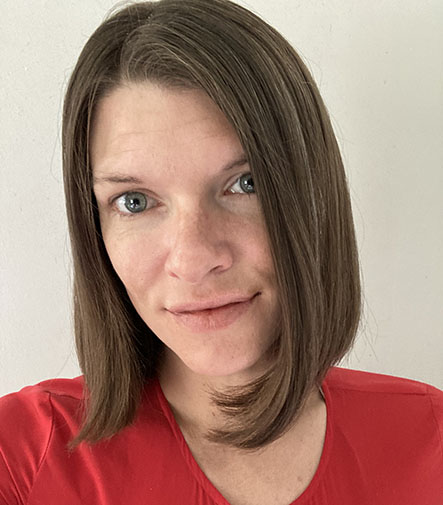 Katelyn has more than 6 years' experience working in tax and finance. While she specializes in tax content, Katelyn has also written for digital publications on topics including insurance, retirement and financial planning and has had financial advice commissioned by national print publications. She believes that knowledge is the key to success and enjoys helping others reach their goals by providing content that educates and informs.