8 Great International Vacations You Can Afford
If you're planning a trip abroad, you no doubt already have a few popular (and probably pricey) destinations in mind.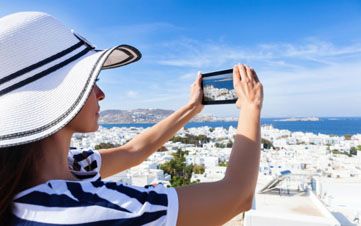 (Image credit: Thinkstock)
If you're planning a trip abroad, you no doubt already have a few popular (and probably pricey) destinations in mind. But what if you could take your dream vacation at a fraction of the cost? We've compiled a list of affordable alternatives to eight international vacation hot spots. Each offers similar tourist attractions as its better-known overseas counterpart, only on a much smaller budget.
In order to compare costs, we turned to Price of Travel, a Web site that tracks travel costs for more than 110 popular destinations around the world. Its 3-Star Traveler indexes calculate how much a visitor will likely spend per day on a midrange hotel room in a tourist area (based on double-occupancy), two taxi rides (assuming the fare is split between two riders), entry to one cultural attraction, three budget meals and three glasses of beer or wine. We also consulted with the travel experts at Hotwire and Tim Leffel, author of The World's Cheapest Destinations, for help in selecting these alternative destinations.
1/9
Krakow, Poland
Cheap alternative to: Amsterdam
The Polish city's relative anonymity combined with a weak currency, the zloty, will stretch your travel budget. A visitor staying at a midrange hotel in Krakow would spend roughly $66 a day on lodging, meals, entertainment and the like, according to Price of Travel's Europe 3-Star Traveler Index. A comparable traveler in Amsterdam would spend about $163 a day. Price of Travel calls Krakow "the best bargain in Europe."
Amsterdam is a go-to European destination thanks to its Old World charm, cultural attractions and raucous party scene. But trade in pancakes for pierogies, and you can find Krakow every bit as charming at just 40% of the cost.
What to do? Start in the historic center, a Unesco World Heritage site that features Wawel Hill, home to a royal cathedral and castle. Fans of Amsterdam's Anne Frank House can visit Oskar Schindler's enamel factory, now a branch of the Historical Museum of the City of Krakow. Entry to the factory costs about $6, less than half the price of a ticket to the Anne Frank House.
After you work up a thirst sightseeing, take a seat at one of the countless cafés that line the city's well-preserved medieval squares. Don't worry, you won't drink alone. Krakow is known for having a number of excellent (and rowdy) bar crawls every night of the week. A beer in a café runs about $2.
2/9
Cartagena, Colombia
Cheap alternative to: Rio de Janeiro
Your pesos go a lot further in Colombia than your reals would in Brazil. Price of Travel's 3-Star Traveler index estimates that you'll spend $62 a day in Cartagena versus about $115 in Rio. A simple meal of chicken, rice, plantains and salad should fill you up and run you only $2 to $3.
As host to the World Cup in 2014 and the Summer Olympics in 2016, not to mention a notorious annual Carnival celebration, Rio is hard for international travelers to ignore. But buzz can result in rising prices, as it has for this Brazilian city. For a more affordable South American beach destination, consider Cartagena at nearly half the cost.
"It's not Rio," says Tim Leffel, author of The World's Cheapest Destinations, "but in terms of a beach town, Cartagena is a good choice: great beaches, a beautiful colonial city, and there's even a good Carnival nearby [in Barranquilla]." It's free to wander Cartagena's historic old town, with its well-preserved churches, monasteries, plazas and palaces, and to ramble along centuries-old fortified walls built to fend off the pirates of the Caribbean.
As for safety, take precautions but don't let fear ruin your vacation. The U.S. State Department's travel warning for Colombia notes that security has improved significantly in recent years, especially in tourist destinations such as Cartagena.
3/9
The Himalayas
Cheap alternative to: The Alps
If your dream vacation involves snow-capped mountains and lots of fleece, you may be contemplating a trip to Europe to see the Alps. But why not dream bigger? The Himalaya range is home to Earth's highest peaks -- and some of its lowest prices.
Pokhara, Nepal, is the cheapest city on Price of Travel's Asia 3-Star index, coming in at only $28 a day. Remember, that budget includes the per-person cost of a room in a 3-star hotel, a taxi ride, one cultural attraction, three midrange meals and three beers. You could spend eight nights in Pokhara, Nepal's trekking capital, for the cost of one in Zurich, Switzerland ($231 on the Europe 3-star index), and still have money left over.
Don't confuse Nepal with Shangri-La. The extreme affordability reflects income per capita that's among the lowest in the world. Poverty is a reality in Nepal, sanitation is spotty, and you'll need to watch what you eat. "Just because you can order salads, crepes with cream sauce, or ice cream desserts doesn't mean you should," writes Leffel. But if you're careful, the food can be tasty and very budget-friendly.
What Nepal lacks in material wealth, it makes up for in natural treasures. Hiking treks start at about $15 a day, and white-water rafting trips (transportation, food and camping gear included) cost about $30 a day. Of course, there's no charge for the stunning views of the Himalayas.
4/9
Budapest, Hungary
Cheap alternative to: Paris
There's no replacing Paris. If you're dead-set on ascending the Eiffel Tower, admiring the artwork of the Louvre, eating escargot along the Seine and strolling the Champs-Elysees, then by all means go to the French capital. But if you're open to trying a culturally interesting European capital that's less than a third of Paris's price tag, book a flight to Budapest.
A 3-star traveler will spend roughly $57 a day in Budapest compared to a whopping $184 in Paris. What makes the Hungarian city so much cheaper? For one, the currency. In Paris a crisp greenback nets you just three-quarters of a strengthening euro; in Budapest you pocket 227 forints. Furthermore, because not nearly as many romantic tales have been set in Budapest, you're not paying the same outrageous tourist premiums.
A historical highlight of Budapest is the 13th-century Buda Castle overlooking the Danube. The views are free, but entry to some attractions isn't. Help foot the bill for your whirlwind cultural tour with the Budapest Card, which grants you 72 hours of free public transportation, along with two guided walking tours, and free entry into a historic bathhouse and eight museums across the city for $37. (The Paris hop-on, hop-off tour can cost closer to $45.) Use the $8 you'll save to sample surprisingly satisfying Hungarian wines. That's how much Leffel, the travel-book author, says it cost him to have three good glasses at the finest wine bar in Budapest.
5/9
Bangkok
Cheap alternative to: Tokyo
Few cities can match Tokyo's frenetic feast for the senses, and with the yen's value finally coming back to Earth, it's a tempting time to visit. But even with a more favorable exchange rate, Japan's capital is still one of the world's most expensive cities. So if it's Far East hustle and bustle you seek, consider Bangkok, a city that matches Tokyo's appeal pound-for-pound and crushes it dollar-for-dollar.
Thailand has long been a favorite among budget-conscious backpackers, who enjoy everything from elephant trekking in Chiang Mai to sunbathing in Phuket. "You're never at a loss to find what you need and there's nearly always someone around who speaks enough English to help you," says Leffel, author of The World's Cheapest Destinations. Depending on your tastes, tour Bangkok's ornate Grand Palace, countless Buddhist temples or the infamous Patpong red-light district. Try your best to avoid the paralyzing traffic and occasional anti-government protest.
Expect to spend $56 a day in Bangkok, according to the Price of Travel index, 60% less than the $140 per person you'd shell out in Tokyo. While it's far from Jiro's sushi, a plate of pad thai tastier than the $10 version at your favorite neighborhood takeout place goes for as little as 75 cents on the street and $1 in simple restaurants. Take the money you save on food and devote it to a new wardrobe. Bring a photo from a fashion magazine to a tailor in Bangkok and have an outfit custom made in any fabric. Men's custom suits start at $90.
6/9
Barcelona, Spain
Cheap alternative to: Nice, France
At the heart of the French Riviera, Nice has long attracted tourists seeking the unique combination of ample sunshine, urban beaches and cultural enrichment. But the popular Mediterranean destination doesn't have a monopoly on the claim. Barcelona is a big coastal city with similar charms that you should be able to visit at a better price.
The Price of Travel index puts the overall budget for Barcelona about 5% lower than the budget for Nice. But with Spain grappling with a years-long economic slump and 26% unemployment rate, Barcelona is experiencing less demand for lodging. As a result, Hotwire says you can get a hotel room in Barcelona for about 15% less than a comparable room in Nice.
Another plus for the Spanish city: the beaches. Barcelona's are the sandy variety you're probably used to, while Nice's are pebbly. The edge is maintained as you leave the shore and venture inland. Barcelona is a living, breathing gallery thanks to avant-garde architect Antoni Gaudi. A can't-miss attraction is the quirky church he designed, the Sagrada Familia.
7/9
Istanbul
Cheap alternative to: Dubai, United Arab Emirates
Travelers with a taste for the grandiose may be tempted to fly to Dubai. It's home to the world's tallest building, the Burj Khalifa, as well as the world's tallest and arguably most luxurious all-suite hotel, the Burj Al Arab. You probably won't see more Lamborghinis on the street for the rest of your life. But if you want to marvel at man-made magnificence without the Lamborghini prices, Istanbul is the way to go.
The view from the Burj Khalifa is certainly breathtaking, but for the price of admission, $34, you could see the Hagia Sophia and the Topkapi Palace ($12 each), stop by the Suleymaniye and Blue mosques (both stunning and free), and have money left over for lunch and dinner in Istanbul. According to the Price of Travel index, a 3-star traveler can expect to spend $89 a day in Istanbul compared with $104 in Dubai.
Istanbul can be a great destination for those looking for the 5-star treatment as well. While the city isn't known for luxury golf courses as is Dubai, the Turks are second to none when it comes to relaxation at a bargain price. The "works" package at lesser-known Turkish baths across Istanbul starts at about $30. After your affordable massage and steam, you're guaranteed to leave feeling like a million bucks.
8/9
Nicaragua
Cheap alternative to: Costa Rica
If you're the outdoorsy, adventurous type, you may be planning a Costa Rican vacation to zipline above tropical canopies or trek through the rainforest. The thing is, so is everybody else. Why not head to a real frontier, a place Leffel calls "Costa Rica without the crowds"? That place is Nicaragua, and it could just as easily be dubbed Costa Rica without the high price tag.
In Costa Rica, you're paying a premium for infrastructure. In 2002, when Leffel wrote the first edition of his book on cheap travel, Nicaragua's infrastructure was too undeveloped for him to recommend the country. But in the years since, Nicaragua has dramatically improved its road and wireless systems and aggressively courted tourism investors. The result is a country that's accommodating to adventurous tourists, and much cheaper than more developed options. If you're basing your Costa Rica trip out of San Jose, for example, 3-star hotels start at $57 a night. Similar accommodations in Nicaragua start at $25.
While the infrastructure is improving, Nicaragua is still no-frills, so it's not for everyone. But according to Leffel, it has all the beautiful nature of Costa Rica, and then some. And because all the other tourists are in Costa Rica, you can have the lakes, volcanoes, rainforests and beaches to yourself.
9/9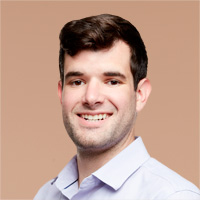 Associate Editor, Kiplinger's Personal Finance
Ryan joined Kiplinger in the fall of 2013. He writes and fact-checks stories that appear in Kiplinger's Personal Finance magazine and on Kiplinger.com. He previously interned for the CBS Evening News investigative team and worked as a copy editor and features columnist at the GW Hatchet. He holds a BA in English and creative writing from George Washington University.