Believing Is Seeing: How to Avoid Retirement Myopia
Now more than ever, you need to sharpen your financial focus to see the big picture.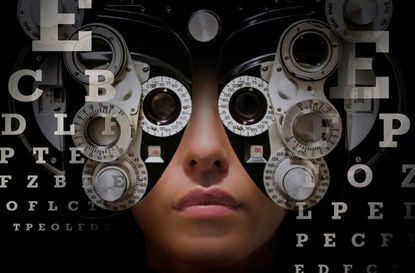 (Image credit: Getty Images)
During a visit to my optometrist's office, I started thinking about all the lenses we look through in life. As I squinted into the vision-testing device during my exam, the doctor repeatedly asked which looked clearer: No. 1, click, No. 2, click, or how about No. 3? Through the machine, clarity was somewhat easy to recognize as we went through the tedious, but necessary, process of finding the right prescription for a severely nearsighted patient.
The exercise got me thinking: What if there were a machine that helped you visualize your retirement plan? I mean it is 2020, after all. Would the image for most investors be clear? How could it not be blurry right now when it's nearly impossible to see the big picture beyond this coronavirus crisis?
Unfortunately, there's no LASIK procedure for retirement planning, but we can correct our vision along the way. And while these times are particularly challenging, the lenses below can still be helpful guidelines for considering our progress. Disruption can cause a temporary and personal crisis of confidence, as most of us may be facing financial paralysis brought on by the current economic environment and its extreme market volatility. But even when priorities shift, you should never lose sight of retirement readiness.
Check out this list of the four different "retirement lenses" people should be looking through, based on their age, and what that means for their financial plan.
1/5
Telescope (the retirement lens for those ages 25-40)
Looking through the telescopic lens, retirement might seem as far away as a distant planet. My son is looking through this telescope now, and what does the future look like for him? Having graduated from college and secured a job, he is on a solid career path. But this student of life is also a student of loans. And he's not alone. According to the Institute for College Access and Success, the average student loan debt for members of the Class of 2018 is $29,200.
On a macro level, there is a staggering $1.6 trillion in student loan debt in the U.S., with no end in sight.
Despite this burden, one's financial youth does not have to be wasted with lingering debt. There are obvious strategies, like refinancing the highest-interest loans, paying more than the minimum, and making an extra payment. And, of course, the simple psychology of automatic payments can make the process a little less painful.
The Telescope: What to do from this view
Short-term pain, long-term gain: Pay off your student loans.
Participate in your retirement plan, so it will grow and compound over time.
Consider how this pandemic might reshape your financial perspective down the road. This could be the first economic crisis you have witnessed, but history tells us it won't be your last — document your financial experience. As John F. Kennedy said, "The time to repair the roof is when the sun is shining," so build a rainy-day savings account to help you weather a potential job loss when economic conditions get stormy again.
2/5
Binoculars (the retirement lens for those ages 41-55)
Looking through a pair of binoculars, you may think there's still plenty of distance between you and retirement, but in terms of saving, it's closer than you think. This is the point where you may want to dial in and adjust your view. For many investors, these are likely your prime earning years.
A financial professional can help you get the most out of your earnings, as they can assist you in gaining a deeper understanding of your objectives and risk tolerance and in building a financial plan that focuses on your most important long-range goals. And considerations such as health care and long-term care are holistic retirement components that likely require the personalized touch of a professional — someone who can help you see the big picture.
The Binoculars: What to do from this view
Connect with your financial professional regularly as markets change.
Don't let short-term health concerns cloud long-term care planning, as dementia care is a financial security necessity. According to the Alzheimer's Research and Prevention Foundation, one in three seniors dies with Alzheimer's or another form of dementia, and another American develops Alzheimer's disease every 67 seconds.
Keep your financial emotions in check (if possible) during COVID-19. A lot of financial mistakes made during an economic crisis are driven by emotions. Negative media coverage can cause a herding effect and you may end up following the crowd when staying the course could be your best plan.
3/5
Magnifying Glass (the retirement lens for those ages 56+)
Peering through the magnifying glass, you can keep a close eye on all the details. The financial and emotional jolt from the COVID-19 crisis has likely altered your course of action. Even if you are delaying your projected retirement date, this is no time to let something slip through the cracks. In the years ahead, there will be a significant transition — moving from the accumulation phase of building wealth during your working years, to the decumulation phase of drawing income that should theoretically last you for the rest of your life.
This process is complex, filled with a long list of factors: the timing of retirement, longevity, withdrawal rates, inflation and legacy issues, just to name a few. The risk of making the wrong decision is dramatically higher without the luxury of a long-term investment horizon to make up for any mistakes. At this point, you need to look through the magnifying glass and pay attention to the small print. Little details can make a big difference when your financial future is at stake.
The Magnifying Glass: What to do from this view
Consider the timing of your retirement plans. Have they changed? Talk to your financial professional about the timing of your retirement. Do you need to delay retirement to give your portfolio a chance to recover?
A little reading and research might make a significant impact. Check out the SECURE Act and the newly enacted CARES Act to see how the federal government is making changes that might benefit you now and throughout your retirement.
Has this pandemic crisis prioritized your focus on legacy and loved ones? Take some time to go through your estate plan to make sure it's up to date and that it truly reflects your values.
4/5
Eyes Wide Open (the lens for those 'to and through' retirement)
The eye chart now reads R-E-T-I-R-E-M-E-N-T. So, this is the view from the inside out.
Now is the time to do a reality check. Start by examining your expectations for retirement. Are they too high? Do your hopes and dreams align with your financial reality?
Next, you need to have a detailed plan for how you will receive income from your portfolio, and you've got to be highly confident in it. It's exciting to see a large bucket of money, but can you envision creating a steady stream of income from that bucket — enough to support the possibility of a long retirement? Consider working with a financial professional who can help you identify your options.
Finally, make sure that you have looked beyond financial planning to think about creating the life you want in retirement. While an emotional rescue may be needed to get beyond the pandemic, a purposeful retirement includes your gifts, passions, interests, family and friends. Don't close your eyes to the meaning behind your money, or you could miss the big picture. After all, you don't want retirement to feel like the isolation you may be feeling right now in some form of quarantine.
Eyes Wide Open: What to do from this view:
Recheck your retirement readiness. Does it need to be recalibrated?
Remember, in the midst of a crisis, a financial professional can help you avoid making regrettable choices.
Don't let this pandemic derail your vision of a purposeful retirement.
5/5
The bottom line for us all
"What looks better?" said the optometrist to the nearsighted patient. No. 1, No. 2 or No. 3? Just keep your eyes open and focus on what's next. As you plan for retirement, perhaps you can avoid myopia by widening your gaze through your generational lens. Whether faraway or up close and personal, believe and act on your vision.
As Henry Ford said, "To see a thing clearly in the mind makes it begin to take form."
Written by Phil Wright, Vice President of Marketing Communications at Jackson National Life Distributors LLC (JNLD) and an award-winning financial writer. He started with the company in 1994 and focuses on the development and creation of marketing business content. He is a Registered Principal and Certified Fund Specialist (CFS®).
Jackson is the marketing name for Jackson National Life Insurance Company (Home Office: Lansing, Michigan) and Jackson National Life Insurance Company of New York (Home Office: Purchase, New York). Jackson National Life Distributors LLC.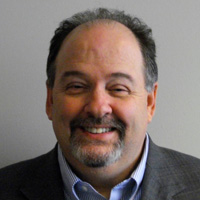 Phil Wright is Vice President of Marketing Communications at Jackson National Life Distributors LLC (JNLD) and an award-winning financial writer. He started with the company in 1994 and focuses on the development and creation of marketing business content. He is a Registered Principal and Certified Fund Specialist (CFS®).