Retirees, Pick the Perfect Financial Planner
When you're trying to get a handle on your money, from investments and savings to figuring out retirement and preparing for your future, you might need help from an expert in the financial planning world.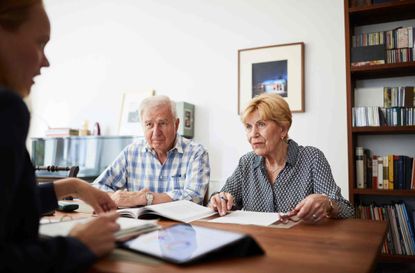 (Image credit: Getty Images)
When you're trying to get a handle on your money, from investments and savings to figuring out retirement and preparing for your future, you might need help from an expert in the financial planning world. But finding the right person can be more complicated than rebalancing your portfolio.
Perhaps you're thinking of a wealth manager. But there are wealth management firms, with estate planning and tax specialists, and then there's the junior employee at your bank listed as a "wealth manager." Maybe you need a financial planner—but is the planner a financial adviser, a financial life planner, or a financial coach? If your money and emotional issues are creating problems, like addictive spending, you could consider a financial therapist, who could be a financial professional who has some training in counseling, or a mental health professional with some training in personal finance.
If you finally find the right professional, you'll need to understand how you'll pay for the advice. Some planners offer subscriptions, similar to your annual gym membership dues, with prices based on the complexity of your situation or your income. Maybe your planner is fee-only for some services and also charges an annual percentage fee based on your assets under management. Or the planner charges you an annual fee, or a retainer, for financial planning and advice only. Or a commission on products sold. Or a blend of all of the above.
"There's a lot of confusion and for consumers it's very difficult," says Ruth Lytton, a financial planning professor at Virginia Tech. "There's a big range of providers, services and products, and you need to know what you are getting into."
It's never been simple or straightforward to pick a planner or adviser, but the process has become more complex because of the transformation of the financial services industry. Brokerages and investment firms such as Vanguard and Fidelity now compete to offer commission-free trading to small investors. Individual investors can outperform actively managed funds by investing in passive investments (indexed exchange-traded funds and mutual funds). Roboadvisers can give you digital investing advice based on algorithms.
Financial advisers and planners are responding to all the changes by expanding their services to offer clients more than investment advice and retirement finance scenarios. Your adviser may want to understand your personal values and views on money, and make a plan based on how your finances can align with those goals. A planner may offer hands-on help, along with advice, helping you figure out long-term care for a loved one by joining you on touring potential facilities or referring you to an elder care professional. Some might sit down with you and help you fill out federal financial aid forms for your college student.
"As long as it's even tangentially related to financial planning, many firms will help their clients navigate the issue," says Geoffrey Brown, chief executive officer of the National Association of Personal Finance Advisors, or NAPFA, the fee-only financial professionals group. One adviser recently helped a client decide whether to lease or buy a new car, for example.
The financial profession as a whole is working to serve a broader swath of the population, including consumers with more modest incomes, younger workers and other non-traditional clients, Lytton says. "Planners are reaching out not just to those with wealth to protect, but those trying to build wealth," she says. The changes have been particularly helpful to pre-retirees and retirees, who can tap advisers for more than investment advice. "The retirement piece of planning is a longstanding issue that has led clients to seek advisers, due to the complexity of the financial aspects of it," she says. "But now, social issues, identity and self-esteem issues, and the need to be intellectually and personally engaged later in life, are questions that are also coming up."
Advisers who understand this and broaden their services to include guidance on issues like career transitions and end-of-life-care are seeing success, says Christine Benz, director of personal finance for Morningstar. "The smart advisers understand how inextricably linked money is to all these other decisions we might have in our lives," she says.
Advisers also are increasingly using video chats and teleconferencing, making financial advice more available to clients in rural areas and small towns where a planning firm doesn't have a physical presence. Other advisers have expanded their reach on social media, offering expertise in real time on issues such as the effects of the SECURE Act.
Understand Your Choices
But the changing landscape also can be challenging for consumers. You have to understand what type of professional you need, what services to look for, what qualifications to ask about and how to understand fees. It gets even more complicated, because categories of advisers are currently "squishy," as Benz puts it. Someone who focuses mostly on your investment portfolio is a wealth manager, but wealth managers are a type of financial adviser. Advisers work at brokerage firms, such as Morgan Stanley and Merrill Lynch, or they are sole proprietors, like the retired neighbor advertising on the local listserv. It's up to you to determine qualifications and experience, and financial planning industry credentials aren't always clear, she says. "It's so confusing for consumers because the designations floating around don't help matters," Benz says. "A lot of consumers see people with a lot of letters after their name but that's not necessarily good. They're not all on equal footing."
But with some effort, you can find the right financial professional. Your search is about finding what kind of adviser you're most comfortable with, so consult with several professionals and sample different approaches to decide on the right fit. You'll need to evaluate specifics, but you can begin with a general premise: Do the work to find an adviser. Don't only let the services just come to you through marketing or sales pitches. Then, get started with the steps outlined in this guide.
1/6
1. Interview Several Advisers
Review the website of a firm or adviser carefully. Set up a consultation and take notice of your surroundings to get a feel for a planner's philosophy. Do you prefer a traditional office setting and an all-business discussion of your portfolio, or something different? At Chicory Wealth in Decatur, Ga., for example, you'll find couches and reading lamps, rather than a conference table, and an atmosphere more reminiscent of a therapist's office than a boardroom, says Maggie Kulyk, the firm's founder. "Money creates stress, and stress creates bad decision-making," she says. "We wanted to have a space where people can feel relaxed."
That comfort level translated into Woolf and his wife's decision to become clients, working with the firm over the years on managing their money, making important financial decisions like deciding whether to buy a vacation home, and investing in sustainable and socially responsible companies.
David Woolf, 67, a foundation executive, says he was struggling over a decision to retire early when he set up a consultation with Kulyk six years ago. His previous advisers managed his money well enough, but he felt he needed more personal guidance. He immediately felt comfortable at Chicory, he says. "Their offices are very homey and their whole operation was very down to earth," he says. "When you're meeting at a conference table in a high rise, it's a different feel."
2/6
2. Define Your Goals
Looking for an investment adviser or a planner who might help with budgeting and other goals beyond investment advice? Work out a rough estimate of the range and the amount of services you are considering, so you can understand what fee arrangement is best for you. Do you need help on an ongoing basis, or for just a one-time event? If you require regular and consistent advice, then paying a percentage of your portfolio in fees every year might make sense. For an episodic event, you could be better off with an hourly fee.
3/6
3. Figure Out the Fees
Be aware that fees can be tricky. You may think an hourly fee would be less costly, only to spend more time than you thought with an adviser because of a complex problem. If someone is charging you an annual percentage fee based on your assets under management, translate that into dollars and cents—1% may seem reasonable, but convert it into an annual dollar amount and it could be higher or lower than you think. If you're working with an adviser who charges $250 an hour, be upfront about the issues you need help with, and get an estimate of how long the adviser thinks it will take to address them. Also, ask about the long-term fee structure. Would you start on a subscription basis and move eventually to a fee based on assets under management? "Be sure you know what you are getting into," Benz says.
4/6
4. Decipher Adviser Types
Understand what kind of adviser you are working with. Is he or she an independent registered investment adviser, a broker, or a certified financial planner (CFP)? Does she earn a commission on what she sells you, or is she a fee-only adviser? Getting a grasp on the basic definitions can help. Financial planners and advisers are sometimes interchangeable terms that generally refer to professionals who give financial advice. But almost anyone can call himself or herself a financial adviser, Benz notes. "Unfortunately, the barriers to entry in this field are very low," she says.
To start, be aware of the basic categories of advisers, and then dig into the details of their roles and fees. For example, a registered investment adviser (RIA) and a broker-dealer can both buy and sell securities for you. But RIAs must act in your best interest and not recommend products that aren't appropriate for you, while brokers charge commissions on trades and aren't held to as high a standard. But some brokers are also registered as investment advisers, so you need to be sure to ask if your adviser will always act as a fiduciary, or in your best interest, and how the adviser is paid.
A CFP is someone who has passed a rigorous exam and met certain education and experience requirements. CFPs can help you with your portfolio, as well as a wide range of financial needs. Planners with NAPFA take an oath to be fee-only advisers. A chartered financial analyst, or CFA, is someone who also must pass exams and earn a CFA Institute designation. CFAs usually mostly work with clients on investments. A wealth manager is a type of financial adviser for high-net-worth clients, but keep in mind anyone can use the title.
5/6
5. Do Your Homework
You can find a range of resources to review a professional's background. Use the broker check tool at the Financial Industry Regulatory Authority, or FINRA, to make sure a potential broker or brokerage firm is licensed and to check for violations. Research an investment adviser firm or individual adviser using theSecurities and Exchange Commission's tool. You can find a certified financial planner and research his or her background through the CFP Board's Find a CFP Pro search tool, or locate a fee-only financial planner through napfa.org
The CFP website also has a list of questions to ask potential advisers, including their approach to financial planning and what kind of clients they typically work with. Ask for references from other professionals, such as your accountant, and not just from relatives or friends, who may not be as knowledgeable, Benz suggests. Be aware many firms will refer you to other professionals, often as a perk or as an expansion of their own services. Often, advisers don't charge for this and include the referrals with their overall services. Make sure to ask how the firm vetted any outside professional or consultant, or research them on your own.
Steve Curley, chief investment officer at WaterOak Advisors, in Winter Park, Fla., regularly connects clients with estate planners, tax attorneys and other professionals in the firm's referral network. "When I first joined the firm over 12 years ago, we used to just manage money, but there's been a huge change," he says.
6/6
6. Be Cautious
Finally, even in the age of the internet, some people identifying themselves as financial planners and advisers still go door to door to sell retirement and other financial products. You may know to steer clear, but an elderly parent or relative could be vulnerable. Benz discovered this when someone describing herself as a financial planner showed up on her disabled adult sister's doorstep several times to sell her insurance and other products. Benz happened to be home during one visit and was able to keep her sister from buying anything.
Once you've finished your background work, it's time to decide on an adviser. As with the rest of the financial planning world, you'll be able to find the help you need, after you've done careful planning on your own. Don't forget that financial soul searching should be an important part of your plan, too.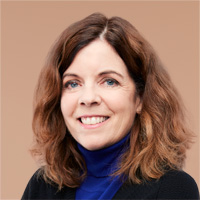 Associate Editor, Kiplinger's Retirement Report
Mary Kane is a financial writer and editor who has specialized in covering fringe financial services, such as payday loans and prepaid debit cards. She has written or edited for Reuters, the Washington Post, BillMoyers.com, MSNBC, Scripps Media Center, and more. She also was an Alicia Patterson Fellow, focusing on consumer finance and financial literacy, and a national correspondent for Newhouse Newspapers in Washington, DC. She covered the subprime mortgage crisis for the pathbreaking online site The Washington Independent, and later served as its editor. She is a two-time winner of the Excellence in Financial Journalism Awards sponsored by the New York State Society of Certified Public Accountants. She also is an adjunct professor at Johns Hopkins University, where she teaches a course on journalism and publishing in the digital age. She came to Kiplinger in March 2017.