5 Greatest Health-Care Stocks of All Time
Health-care stocks have always benefited from the powerful demographic forces of steady population growth and longer life expectancy.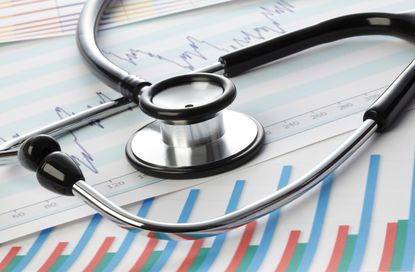 (Image credit: Getty Images)
Health-care stocks have always benefited from the powerful demographic forces of steady population growth and longer life expectancy. Indeed, the population of the U.S. has more than tripled over the past 100 years. And the average American can expect to live to the age of 79, up from 51 a century ago. Those trends have given the health-care sector a steady influx of new customers for decades. At the same time, technological breakthroughs let health-care companies develop everything from better drugs to more effective medical devices.
The bottom line is that the relentless growth and aging of the U.S. population has helped a number of health-care stocks deliver some of the best returns in the stock market. This came to light when Hendrik Bessembinder of Arizona State University's W. P. Carey School of Business analyzed the lifetime returns of 25,782 common stocks over a 90-year span. The finance professor found that 96% of all stocks collectively performed no better than risk-free 1-month Treasury bills. The remaining 4% – just 1,000 stocks – generated all of the nearly $32 trillion in wealth created by the stock market between July 1926 and December 2015. Even more striking, the top 30 stocks accounted for one-third of that amount. Five of the 30 top-performing stocks can be found in the health-care sector. You're sure to recognize these names, which are among the titans of the health and drug industry.
Disclaimer
Stocks are listed in order of the dollar amount of lifetime wealth creation, which includes reinvested dividends, from lowest to highest. Current stock data as of August 29, 2017. Analysts' ratings provided by Zacks. For more details on Bessembinder's study methodology and findings, download a copy of his paper, "Do Stocks Outperform Treasury Bills?"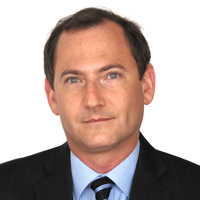 Senior Investing Writer, Kiplinger.com
Dan Burrows is Kiplinger's senior investing writer, having joined the august publication full time in 2016.
A long-time financial journalist, Dan is a veteran of SmartMoney, MarketWatch, CBS MoneyWatch, InvestorPlace and DailyFinance. He has written for The Wall Street Journal, Bloomberg, Consumer Reports, Senior Executive and Boston magazine, and his stories have appeared in the New York Daily News, the San Jose Mercury News and Investor's Business Daily, among other publications. As a senior writer at AOL's DailyFinance, Dan reported market news from the floor of the New York Stock Exchange and hosted a weekly video segment on equities.
Once upon a time – before his days as a financial reporter and assistant financial editor at legendary fashion trade paper Women's Wear Daily – Dan worked for Spy magazine, scribbled away at Time Inc. and contributed to Maxim magazine back when lad mags were a thing. He's also written for Esquire magazine's Dubious Achievements Awards.
In his current role at Kiplinger, Dan writes about equities, fixed income, currencies, commodities, funds, macroeconomics, demographics, real estate, cost of living indexes and more.
Dan holds a bachelor's degree from Oberlin College and a master's degree from Columbia University.
Disclosure: Dan does not trade stocks or other securities. Rather, he dollar-cost averages into cheap funds and index funds and holds them forever in tax-advantaged accounts.