3 Greatest Retailer Stocks of All Time
The emergence of big-box chain stores and the explosion of e-commerce have combined to wreak havoc on the landscape of modern retailing.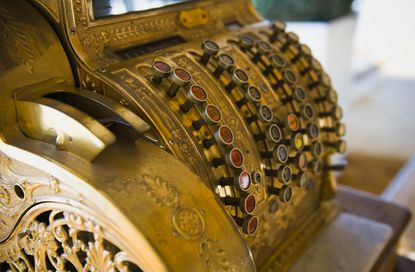 (Image credit: Getty Images)
The emergence of big-box chain stores and the explosion of e-commerce have combined to wreak havoc on the landscape of modern retailing. Storied names such as Sears and Kmart are struggling to survive; others, such as RadioShack and Circuit City, couldn't. But three retailers, in particular, have not only survived but thrived for decades in the cutthroat business, as evidenced by the stellar long-term performance of their stocks.
Hendrik Bessembinder of Arizona State University's W. P. Carey School of Business made this discovery when he analyzed the lifetime returns of 25,782 common stocks over a 90-year span. The finance professor found that 96% of all stocks collectively performed no better than risk-free 1-month Treasury bills. The remaining 4% – just 1,000 stocks – generated all of the nearly $32 trillion in wealth created by the stock market between July 1926 and December 2015. Even more striking, the top 30 stocks accounted for one-third of that amount. Three of the 30 top-performing stocks are retail stocks that are very familiar to even the casual shopper. See for yourself.
Disclaimer
Stocks are listed in order of the dollar amount of lifetime wealth creation, which includes reinvested dividends, from lowest to highest. Current stock data as of August 28, 2017. Analysts' ratings provided by Zacks. For more details on Bessembinder's study methodology and findings, download a copy of his paper, "Do Stocks Outperform Treasury Bills?"
1/3
Home Depot
Ticker symbol: HD
Lifetime wealth creation: $225.2 billion
Lifetime cumulative return: 523,990%
Current share price: $150.50
Current dividend yield: 2.4%
Current analyst ratings: 10 strong buy, 3 buy, 6 hold, 0 sell, 0 strong sell
Home Depot has been a publicly traded company since 1981. It was included in the S&P 500 index in 1988 and added to the Dow in 1999. Yet, shares in the nation's largest home-improvement chain have generated a big chunk of their gains just in the last six years. The collapse of the housing market that precipitated the Great Recession of the late 2000s was a painful period for Home Depot. It's resurgence since on the back of low mortgage rates – coupled with a shortage of new housing – has remade its fortunes of late. Shares of Home Depot have gained 163% in the last five years alone. After notching an all-time high this year, it remains to be seen how much upside is left, at least in the short term.
2/3
Amazon.com
Ticker symbol: AMZN
Lifetime wealth creation: $300.2 billion
Lifetime cumulative return: 45,060%
Current share price: $946.02
Current dividend yield: N/A
Current analyst ratings: 21 strong buy, 4 buy, 4 hold, 0 sell, 0 strong sell
Amazon.com, which began life as a modest website for book buyers, is celebrating its 20th anniversary as a publicly traded company. It's been a heck of a ride for shareholders since the 1997 market debut, as evidenced by Bessembinder's calculations of lifetime wealth creation and percentage return. The current bull market has been especially kind to Amazon investors, with the share price experiencing a 14-fold increase since March 2009. The stock now trades around $1,000, even after adjusting for three splits in the late 1990s. Amazingly, Amazon's best days may still lie ahead. In additional to evolving into the nation's largest e-commerce company, Amazon is also a leader in cloud computing. Its recent acquisition of Whole Foods is threatening to disrupt the grocery business, and package delivery by drones could become reality in the not-too-distant future.
3/3
Walmart Stores
Ticker symbol: WMT
Lifetime wealth creation: $337.7 billion
Lifetime cumulative return: 149,540%
Current share price: $78.03
Current dividend yield: 2.6%
Current analyst ratings: 11 strong buy, 0 buy, 10 hold, 0 sell, 2 strong sell
It stands to reason that the world's largest retailer happens to have the best-performing stock of all retailers in market history since 1926. But it's been a long road to greatness. At the close of its first day of trading on the New York Stock Exchange in 1972, Walmart was worth 4 cents a share, adjusted for splits and dividends. Today it trades near $80 a share. From humble beginnings as a single discount store, Walmart now operates 11,695 retail locations around the globe and employs 2.3 million workers. Nimble, thy name is not Walmart. Amazon has emerged as a dangerous competitor, and although Walmart is building up its e-commerce business, it remains to be seen whether it's a case of too little, too late. A component of the Dow since 1997, Walmart has increased its dividend every year since 1974.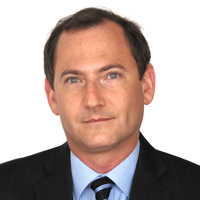 Senior Investing Writer, Kiplinger.com
Dan Burrows is Kiplinger's senior investing writer, having joined the august publication full time in 2016.
A long-time financial journalist, Dan is a veteran of SmartMoney, MarketWatch, CBS MoneyWatch, InvestorPlace and DailyFinance. He has written for The Wall Street Journal, Bloomberg, Consumer Reports, Senior Executive and Boston magazine, and his stories have appeared in the New York Daily News, the San Jose Mercury News and Investor's Business Daily, among other publications. As a senior writer at AOL's DailyFinance, Dan reported market news from the floor of the New York Stock Exchange and hosted a weekly video segment on equities.
Once upon a time – before his days as a financial reporter and assistant financial editor at legendary fashion trade paper Women's Wear Daily – Dan worked for Spy magazine, scribbled away at Time Inc. and contributed to Maxim magazine back when lad mags were a thing. He's also written for Esquire magazine's Dubious Achievements Awards.
In his current role at Kiplinger, Dan writes about equities, fixed income, currencies, commodities, funds, macroeconomics, demographics, real estate, cost of living indexes and more.
Dan holds a bachelor's degree from Oberlin College and a master's degree from Columbia University.
Disclosure: Dan does not trade stocks or other securities. Rather, he dollar-cost averages into cheap funds and index funds and holds them forever in tax-advantaged accounts.