3 Bank Stocks Better Than Bank of America
Big bank stocks have been among the best-performing sectors during the post-election rally, and none more so than Bank of America (symbol BAC).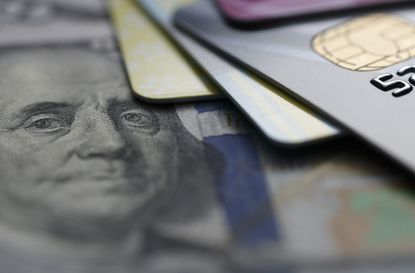 (Image credit: iStock)
Big bank stocks have been among the best-performing sectors during the post-election rally, and none more so than Bank of America (symbol BAC (opens in new tab)). It has enjoyed the largest gain of any of the biggest financial institutions since Donald Trump won the White House. The President-elect, generally considered pro-business, has vowed to relax banking regulations after he takes office.
But the 33% run-up in price since November 8 has undercut the primary reason for buying Bank of America: The shares were cheap. Bank of America is a quality stock—hang on to it if you already own it—but investors seeking to put new money into banks should focus on names with more upside potential from here. With that in mind, here are three big bank stocks that look to be better buys right now than Bank of America.
Stocks are listed in alphabetical order. Prices and other figures are as of December 13, unless otherwise indicated.
1/3
Citigroup
Symbol: C (opens in new tab)
Price: $59.79
Gain Since Election: 19.8% (S&P 500: 6.2%)
Citigroup stock looks attractively underpriced. Banks are typically valued by their ratio of price to book value (P/B), which shows the relationship between a bank's book value (essentially assets minus liabilities) and the value of its shares. It's good to view a bank's P/B relative to that of its peers and relative to where the ratio has stood in the past. P/B isn't the sole criterion for evaluating bank shares—business prospects, industry developments and earnings growth are important, too—but a P/B below 2 is generally considered to be a reasonable valuation. And if it's below 1, it can signal a bargain.
Citigroup has a P/B of 0.8, according to Zacks Investment Research, lower than it stood in 2015. By contrast, Bank of America has a P/B approaching 1, which is higher than it has been since the Great Recession But if Trump dismantles the current regulatory structure, the bank's valuation—and by extension, its share price—should go up as less regulation paves the way for greater profit potential. Analysts expect a 10% rise in earnings per share from 2016 to 2017, according to a survey by Thomson Reuters. That's partly why 11 of 17 analysts who cover the stock and are tracked by Zacks call it a "strong buy." The remaining six analysts have a "hold" recommendation on Citigroup.
2/3
Goldman Sachs
Symbol: GS (opens in new tab)
Price: $238.55
Gain Since Election: 31.1%
Goldman Sachs isn't like the other names on this list. It's primarily an investment bank that works with corporate customers. But it's still in an enviable position to benefit from higher interest rates, regulatory changes and lower taxes. Indeed, it's the top pick among big bank stocks for 2017 by Keefe, Bruyette & Woods, an investment bank specializing in the financial-service sector. Debt underwriting and mergers and acquisitions should continue to improve next year. Initial public offerings are also expected to pick up.
The key, however, is a resurgent trading environment, according to Keefe, Bruyette & Woods. Trading income—an important source of profits—has been depressed for years. Now it's bouncing back. Goldman Sachs is more dependent on trading revenue than its peers, and it will be coming up against relatively easy comparisons when 2017 financial results are put up against 2016's numbers. Earnings per share are forecast to increase 17% year-over-year, according to a poll of analysts by Thomson Reuters.
P/B of 1.3 is on par with where it stood as recently as mid 2015. Thanks to its reputation as a money-making machine, Goldman typically trades at higher book values than other banks.
3/3
Wells Fargo
Symbol: WFC (opens in new tab)
Price: $55.84
Gain Since Election: 22.6%
Wells Fargo doesn't have the best reputation these days. Revelations that thousands of employees opened millions of accounts without customers' knowledge cost the bank business and cost its CEO his job.
However, anytime a quality stock gets hurt by bad news, it just might present a buying opportunity. Wells Fargo's current P/B of 1.6 looks depressed by its own standards. Investors are usually willing to pay a higher valuation for this stock. The ratio stands below where it was for almost all of 2014 and 2015.
Not only will Wells Fargo benefit from less regulation and rising interest rates—the Federal Reserve just raised rates on Wednesday—but it should also get a kick from a drop in the corporate tax rate. Analysts at Keefe, Bruyette & Woods say the bank will enjoy some of the largest savings in the industry if the new president cut taxes.
As for the bottom line, analysts surveyed by Thomson Reuters expect earnings per share to rise just 3% from 2016 to 2017, hurt in part by ongoing costs stemming from the phony accounts scandal. Fortunately, the headwinds from the scandal should ease up over time.
And if all of that isn't enough, take comfort in the fact Warren Buffett's Berkshire Hathaway owned $22.1 billion worth of Wells Fargo stock as of September 30. As recently as November, Buffett expressed support for the embattled company, calling it a great bank that simply made a terrible mistake.
Senior Investing Writer, Kiplinger.com
Dan Burrows is a financial writer at Kiplinger, having joined the august publication full time in 2016.
A long-time financial journalist, Dan is a veteran of SmartMoney, MarketWatch, CBS MoneyWatch, InvestorPlace and DailyFinance. He has written for The Wall Street Journal, Bloomberg, Consumer Reports, Senior Executive and Boston magazine, and his stories have appeared in the New York Daily News, the San Jose Mercury News and Investor's Business Daily, among other publications. As a senior writer at AOL's DailyFinance, Dan reported market news from the floor of the New York Stock Exchange and hosted a weekly video segment on equities.
Once upon a time – before his days as a financial reporter and assistant financial editor at legendary fashion trade paper Women's Wear Daily – Dan worked for Spy magazine, scribbled away at Time Inc. and contributed to Maxim magazine back when lad mags were a thing. He's also written for Esquire magazine's Dubious Achievements Awards.
In his current role at Kiplinger, Dan writes about equities, fixed income, currencies, commodities, funds, macroeconomics and more.
Dan holds a bachelor's degree from Oberlin College and a master's degree from Columbia University.
Disclosure: Dan does not trade stocks or other securities. Rather, he dollar-cost averages into cheap funds and index funds and holds them forever in tax-advantaged accounts.