8 Ways Kiplinger Readers Would Fix the Economy
As the Republican primaries and payroll tax negotiations drag on, it seems as if there are as many plans to fix the economy as there are economic problems.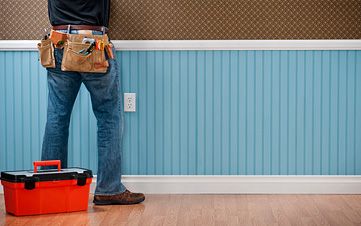 (Image credit: Thinkstock)
As the Republican primaries and payroll tax negotiations drag on, it seems as if there are as many plans to fix the economy as there are economic problems. Some call for the federal government to spend more; some say it should scale back. In December, we asked seven leading economists how they would fix the U.S. economy -- and received seven different answers.
We also invited readers to suggest their solutions. Many, from high school teachers to CPAs, wrote in with detailed proposals. The varied responses range from downsizing the government to rescuing underwater homeowners. All of the plans agree on one point, though: If the economy is going to improve, Washington needs to change.
Click through to see each reader\'s plan to fix the economy in his own words. Want to add your two cents? Tell us your plan in the comments.
1/9
Run Government Like a Business
Submitted by: Mike Fowler
Profession: Retired executive
In his words: Big government creates uncertainty in the market and costs taxpayers a lot of money -- too much money, if the current deficit is any indication. We need to freeze all government spending and hiring at today\'s levels and let retirement and attrition wear down the size of the federal workforce.
On top of that, I'd demand a 10% across-the-board cut in all federal programs, particularly those that underperform. Consider the Education Department, which has failed to raise graduation rates or test scores, or the Environmental Protection Agency, which has a budget of more than $10 billion.
Three years ago, my company cut personnel, froze salaries and stopped 401(k) matches to reduce operating costs by 20%. We made the choice to cut early and hard in order to maintain our company\'s financial integrity. Why can\'t the federal government do the same?
2/9
Help Homeowners Get Above Water
Submitted by: Kevin Mitchell
Profession: Personal financial manager
In his words: Housing poses a major obstacle to recovery, but basic mortgage reforms could fix the lingering problems we still see in the housing sector. Employed people with an underwater mortgage should be able to get a current appraisal and then have their mortgage written down to that value. If the homeowners sell the house within five years, they would split the difference in the sale price between the original mortgage and the written-down amount with the lender -- a split of about 10/90 would work. After five years, and if there is any appreciation, the split would move toward a more balanced level.
This does three important things: First, it creates a partnership between the homeowner and the lender. Second, it transforms a nonperforming loan into a performing one. But most significantly, it puts a floor under the housing market and gives people more money to spend. Now that will stimulate the economy.
3/9
Balance the Budget
Submitted by: Chris Baerman
Profession: Engineer
In his words: When the federal government makes budgets, it starts out with a baseline -- the money and line items from the previous year. Only changes have to be justified and voted upon, which makes it easy for waste to sneak through. My solution: Pass a balanced-budget amendment and introduce zero-based budgeting, which requires that every line item be approved individually without carryover from the year before. Balanced-budget amendments guide the operating budgets of most states except Vermont, and a number of European countries have adopted them in recent years.
As for zero-based budgeting, it hasn\'t been tried at the federal level since the Carter presidency. But the process promises significant advantages, such as more efficient allocation of budget money, easy waste detection and greater accountability among lawmakers and government agencies. Together, the two reforms are a sure way to get control of government spending and shrink the deficit, decreasing market uncertainty over time.
4/9
Empower Businesses and Consumers
Submitted by: Brian Nelson
Profession: High school personal finance teacher
In his words: There is plenty of blame to spread around for the current economic situation. Both individuals and policymakers have violated my number-one personal finance rule: "You have to spend less than you earn!"
On the macro level, I would stimulate job growth by reducing the burdens placed on businesses, such as excessive regulations, mandates and corporate taxes. The 35% U.S. corporate tax rate is among the highest in the world. And environmental regulations often prevent businesses from opening in areas where people desperately need jobs.
On an individual level, people need greater financial literacy and more incentive to save. I would revamp the current tax code to eliminate taxes on savings, dividends and capital gains. Of course, I would also add personal finance to school curriculums. Students need to know \"math that matters\" -- the value of money and investing in the worldwide economy.
5/9
Tax Consumption, Not Income
Submitted by: Harold Felty
Profession: Retired insurance agent
In his words: Congress already has a good plan for fixing the economy -- it just hasn't left committee yet. The Fair Tax Plan, first introduced in 1999, is a tax scheme based on consumption. It proposes a single, national retail sales tax of 23% to replace all other federal taxes on personal and corporate income. The plan also includes a monthly stipend to protect low-income Americans.
The advantage of this tax is that everyone has to pay it, and it\'s nearly impossible to evade. Think of it this way: It\'s highly unlikely that a drug dealer will report his income to the IRS. But under the Fair Tax Plan, he\'ll pay a tax on everything he buys with his ill-gotten gains. The result is more revenue for the government, more financial control for ordinary people and more investment from U.S. companies currently holding their untaxed gains overseas.
6/9
Invest in Human Capital
Submitted by: Luke Lanciano
Profession: Student
In his words: The economy needs consumer demand to move, but current plans revolve around nominal tax breaks that overwhelmingly benefit the wealthy. We really need initiatives that put money in consumers' pockets while also benefiting the country and the economy as a whole.
For instance, we could simultaneously create jobs and rebuild America's energy infrastructure with a \"Green New Deal\" stimulus package that moves our energy sources from hydrocarbons to renewables such as wind, solar and nuclear energy. Doubling the funds for such programs as the Peace Corps and Americorps would provide valuable services, employ thousands of young people and train future professionals. Offering free college education to those that complete two years of national service would guarantee that more people take advantage of these programs.
There is, of course, a growing dialogue about cutting government outlays. But spending like this is an investment in American infrastructure and human capital.
7/9
Less (Intervention) Is More
Submitted by: Mark Anibal
Profession: Certified public accountant
In his words: Rather than \"fix the economy,\" let\'s \"do no harm." There is too much uncertainty in future costs for businesses, large or small, to make major decisions. Instead of hiring, purchasing new equipment or making moves to expand market share, many businesses are hedging their bets and sitting on the sidelines.
The government could relieve some of that uncertainty by repealing the health-care mandate. No one knows right now if the law will be upheld or overturned in court, and many businesses are still unsure what they need to do to comply with the law.
All the back-and-forth about the deficit also poses problems. Congress needs to lead by cutting at least $4 trillion over ten years and decisively setting new tax policy, if needed. As it stands, business owners don\'t know how taxes might change in the future. If they did, they\'d be more comfortable investing in expansion.
8/9
Energize Oil
Submitted by: Jim Foley
Profession: Retired ad salesman
In his words: It's amazing that we don't hear more people talking about energy. Oil and natural gas are not only untapped natural resources, but also an untapped source for significant job growth. Less regulation on oil and natural gas companies would result in more leases, more drilling -- and more jobs. More people working means more tax revenue for the government. Gas prices would drop, helping businesses and families. And just as important, we would lessen our dependence on foreign oil.
Consider projects such as \"America\'s Natural Gas Highway,\" a project that a company called Clean Energy Fuels Corp. launched in July 2011. The private network of natural gas facilities, plants and fueling stations encourages the switch to a cheaper, more secure and more environmentally friendly fuel. At the same time, it creates good jobs for the long term. And it\'s an American business initiative -- we could use more of those.
9/9
More from Kiplinger
SLIDE SHOW: 7 Ways to Fix the Economy
10 Surprising Forecasts for 2012
Kiplinger's Economic Outlooks
What 2011 Taught Us About the Economy in 2012