How to Find a Lost Retirement Account
A national database to find forgotten 401(k)s and pensions could be on the way, but savers should take action now to locate any missing retirement accounts.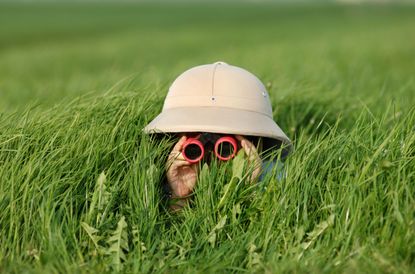 (Image credit: Getty Images)
At a time when many Americans are worried that they won't have enough money to retire comfortably, thousands have lost track of billions of dollars in savings.
There are more than 24 million "forgotten" 401(k) accounts containing some $1.35 trillion in assets, according to a report from Capitalize, which helps workers roll over their retirement plans when they change jobs. Companies are also holding on to billions in unpaid pension payments earned by former employees.
The problem is so widespread that Congress is considering legislation to address it. "SECURE Act 2.0," which includes a wide range of benefits and protections for retirement savers (see SECURE Act 2.0: 10 Ways the Proposed Law Could Change Retirement Savings), would create a national online lost-and-found database to help people track down these orphaned plans.
Subscribe to Kiplinger's Personal Finance
Be a smarter, better informed investor.
Save up to 74%
Sign up for Kiplinger's Free E-Newsletters
Profit and prosper with the best of expert advice on investing, taxes, retirement, personal finance and more - straight to your e-mail.
Profit and prosper with the best of expert advice - straight to your e-mail.
Brian Stivers, owner of Stivers Financial Services, in Knoxville, Tenn., says he typically meets one to two new clients a month who are in this situation. Most of the time, they've changed jobs and forgotten about an old plan, usually because it had a small balance. Retirement plans are also misplaced when one spouse dies and the survivor is unaware of accounts with his or her former employers.
Tracking Down Your Plan
If you think you've lost track of a savings plan, search your files for old retirement account statements. These should provide some key data to help your search, such as your account number and contact information for the plan administrator. If you don't have any statements, contact your former employer's human resources department.
If your employer filed for bankruptcy, your 401(k) balance is protected from creditors and is likely still held at the investment company that administered your plan. In the case of a pension, it was either taken over by an insurance company or the federal Pension Benefit Guaranty Corp., which protects traditional pensions. You can track down your pension at pbgc.gov/search-all.
It's also possible that your employer turned over your 401(k) balance to your state's unclaimed property fund. Your state's treasury department should offer an online service that lets you search for your money. You can also check the National Registry of Unclaimed Retirement Benefits.
Next Steps for Your Money
If your old 401(k) plan is still with a former employer, one option is to leave the money there. But you may not pay as much attention to the account, which could lead to a portfolio that's not appropriate for your age and risk tolerance.
If you're still working and have a 401(k) at your new job, another option is to roll over the funds into your existing plan, assuming your employer allows it. Another option is to roll the money into an IRA. Having your savings in one place will make it easier to manage your investments.
If you've lost track of a pension, request a pension benefits statement from the plan administrator. Give the administrator your address and phone number so it can reach you to begin payments. You may need to prove your work history and eligibility for the pension; you can do so by providing the plan administrator with old W-2 forms or an earnings statement from Social Security, which you can get by filing Form SSA-7050. You can get this form at www.socialsecurity.gov/online/ssa-7050.pdf or by calling Social Security at 800-772-1213.