Home Prices Falling Rapidly in 5 Popular Housing Markets
New Redfin data on U.S. home prices shows that costs are finally retreating and buyers paying less than last year in coveted markets.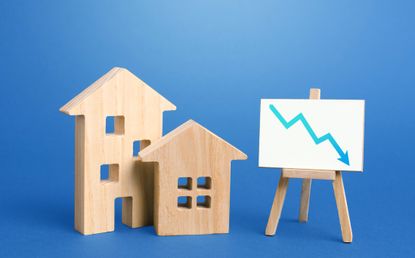 (Image credit: Getty Images)
Home prices in certain boomtowns and pricey coastal metros have retreated, giving beleaguered homebuyers a chance to catch their breath. A new report from Redfin shows prices falling enough to offset rising mortgage rates in many popular home markets.
Home prices on the retreat in hot markets
According to Redfin, over 25% of homes on the market in Austin, TX have lower estimated monthly housing payments than expected selling points from one year ago. That's triple the nationwide share of 7.1%, and a higher share than any other major U.S. metro in Redfin's data. Behind Austin are Seattle, San Francisco, New York, and Pittsburgh.
According to Redfin, the decline in home prices is good news for house hunters, but the irony is that it's also limiting their options because it's making a lot of homeowners hesitant to sell. Sadly, homebuyers can't have their cake and eat it too.
Subscribe to Kiplinger's Personal Finance
Be a smarter, better informed investor.
Save up to 74%
Sign up for Kiplinger's Free E-Newsletters
Profit and prosper with the best of expert advice on investing, taxes, retirement, personal finance and more - straight to your e-mail.
Profit and prosper with the best of expert advice - straight to your e-mail.
Vacation homes have registered the sharpest declines in interest – and potentially in price – in the current environment. The number of homebuyers locking in mortgages to buy second homes declined 52% from pre-pandemic levels in March to the lowest level recorded since February 2016, according to another recent Redfin report.
Top five price drops by metro area
The top five metros with the highest share of for-sale homes that cost less than a year ago are as follows:
Swipe to scroll horizontally
| U.S. Metro | Share of for-sale homes with lower estimated monthly housing payment than a year ago | Median sale price: March 2023 | Change in median sale price: March 2022-March 2023 |
| --- | --- | --- | --- |
| Austin, TX | 25.8% | $450,000 | -13.6% |
| Seattle, WA | 23.6% | $742,000 | -9.5% |
| San Francisco, CA | 18.8% | $1,425,000 | -8.9% |
| New York, NY | 18.3% | $665,000 | -2.2% |
| Pittsburgh, PA | 15.6% | $200,000 | -5.4% |
How to save when buying a home
Sure, the home buying situation is no one's idea of a picnic, with supply constraints, elevated mortgage rates and the work from home boom making buyers' journeys much more difficult. But there are several ways you cut your costs even in the toughest markets.
Shop around for the best mortgage rates
Recently, the Federal Reserve raised interest rates for the tenth consecutive time, hiking rates by 0.25% and bringing the federal funds rate to a target range of 5.00% to 5.25%. When the federal funds rate goes up, consumers are generally faced with higher interest rates mortgages, but economic uncertainty headlined by the recent banking crisis could bring rates down this year. Use our mortgage calculator tool to compare lenders and find the best rate for you, given a variety of factors.
Take advantage of homebuyer tax breaks
It's tough saving up enough cash for a down payment and affording monthly mortgage bills. Fortunately, Uncle Sam offers several key tax breaks for homebuyers. Savers with traditional or Roth IRAs can withdraw up to $10,000 to build or buy a new home, without paying the regular 10% early withdrawal tax penalty. You can also fully deduct from your taxes any points you buy on your primary home mortgage. And if you itemize your taxes, you can deduct interest on up to $750,000 of mortgage debt.
Consider foreclosure sales
The backdrop of rising interest rates, sticky inflation and economic instability mean can contribute to rising foreclosures, short sales and lender-owned properties (REO, or real estate owned) as lenders take back properties whose mortgages buyers could no longer service. Foreclosure rates were up over 50% year over year in late 2022, concentrated in states like New York, Indiana, Illinois and Georgia.
While it may not be anyone's first choice, foreclosed homes do present the opportunity for big savings over the traditional home buying route. If you're seeking foreclosed homes near you, check with your county, town or city. They may have foreclosure and REO property listings. But also consider our list of online resources for finding foreclosures, including large banks.
Related Content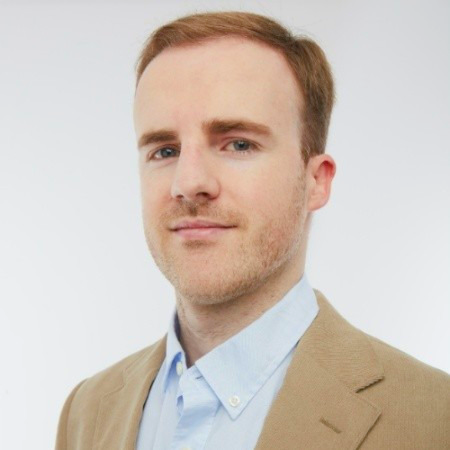 Audience Engagement Manager, Kiplinger.com
Ben Demers manages digital content and engagement at Kiplinger, informing readers through a range of personal finance articles, e-newsletters, social media, syndicated content, and videos. He is passionate about helping people lead their best lives through sound financial behavior, particularly saving money at home and avoiding scams and identity theft. Ben graduated with an M.P.S. from Georgetown University and a B.A. from Vassar College. He joined Kiplinger in May 2017.