Worst States for a Road Trip
A new survey ranks all 50 states by road trip costs, safety and activities. The bottom 10 could surprise you.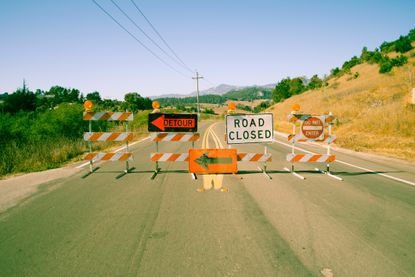 (Image credit: Getty Images)
Summer road trip season is officially here. Anyone looking to amble along the highways and backroads of America should know that not all states are created equal. A new report from WalletHub ranks all 50 states across dimensions of costs, safety and activities to show where road-trippers can get the most bang for their buck.
Road trip must-haves
Nearly 80% of Americans plan to take some sort of road trip this summer, WalletHub reports. The impact of COVID has faded and inflation has halved from last year, freeing pent-up demand for the open road. But there are many elements to consider before setting out, including gas prices, hotel rates, activities and restaurants. The report authors prioritize costs, safety and activities as the top criteria for road trippers.
Here's a sampling of their top road trip criteria:
Subscribe to Kiplinger's Personal Finance
Be a smarter, better informed investor.
Save up to 74%
Sign up for Kiplinger's Free E-Newsletters
Profit and prosper with the best of expert advice on investing, taxes, retirement, personal finance and more - straight to your e-mail.
Profit and prosper with the best of expert advice - straight to your e-mail.
Lowest Gas Prices
1. Mississippi; 2. Louisiana; 3. Texas; 4. Alabama; 5. Arkansas
Lowest Cost of Car Repairs
1. Maine; 2. Ohio; 3. Michigan; 4. Iowa; 5. Wisconsin
Lowest Price of Camping
1. Mississippi; 2. Wyoming; 3. Nebraska; 4. Michigan; 5. Arizona
Fewest Car Thefts Per Capita
46. Oregon; 47. Missouri; 48. California; 49. New Mexico; 50. Colorado
Most Scenic Byways
1. Oregon; 2. California; 3. Utah; 4. North Carolina; 5. Washington
Report methods
WalletHub used data from the U.S. Census Bureau, F.B.I., National Highway Traffic Safety Administration and other federal agencies to compare all 50 U.S. states across 32 dimensions. The report authors aggregated all the data into a "Total Score" for each state.
WalletHub's survey methodology produces some odd bedfellows throughout their rankings. We're used to seeing regional groupings in these kind of lists, but this report produces a refreshing reshuffling that defies old stereotypes.
The worst 10 states for a road trip
WalletHub's report reveals a far-flung map of ten states that scored the lowest in the country across "Costs," "Safety" and "Activities." Without further ado, here are WalletHub's worst states for a summer road trip:
Swipe to scroll horizontally
| | | |
| --- | --- | --- |
| State Ranking | State | Total Score |
| 41 | South Carolina | 47.16 |
| 42 | North Dakota | 46.96 |
| 43 | New Mexico | 45.49 |
| 44 | Massachusetts | 45.29 |
| 45 | Arkansas | 44.66 |
| 46 | Montana | 44.46 |
| 47 | Hawaii | 41.49 |
| 48 | Connecticut | 38.71 |
| 49 | Delaware | 38.34 |
| 50 | Rhode Island | 37.97 |
How to save money on a road trip
No matter where you go, we have a few tested strategies to save money before and during your road trip.
Get your car road-ready
Make sure your tires are properly inflated, as every pound per square inch under the manufacturer's recommendation for all four tires lowers your gas mileage by 0.3%. Remove all the extra weight from your car, including toys, clothes and supplies you don't really need. Fuel economy drops by 2% per every 100 extra pounds you load into your car.
Rent cars blind for great deals
Hotwire.com's "Hot Rates" and other online booking engines often turn up solid deals on car rentals. Blind booking works so well for car rentals because most cars in a given weight class share standard features and gas mileage.
Find the cheapest gas
Locate the lowest priced gas along your route with free apps like GasBuddy, which allows you to locate gas stations by zip code or city.
Skip the traffic
Consider using the free Waze app to get real-time traffic and road information from its community of users. The app can help you avoid backups so you save time and gas.
Book rooms through the hotel website
Hotels usually offer deals if you skip the booking engines like Hotels.com and give them your business directly. Just remember the lowest rates are usually prepaid and non-refundable.
...Or pick up the phone
Contact the hotel front desk and see whether the agent can beat a room rate you found online. Be sure to include deal-securing details like AAA membership or government employee status.
Related Content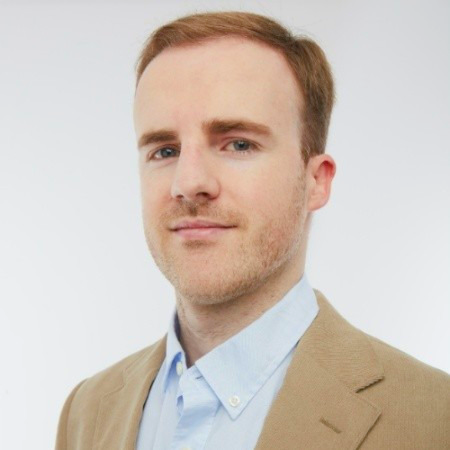 Audience Engagement Manager, Kiplinger.com
Ben Demers manages digital content and engagement at Kiplinger, informing readers through a range of personal finance articles, e-newsletters, social media, syndicated content, and videos. He is passionate about helping people lead their best lives through sound financial behavior, particularly saving money at home and avoiding scams and identity theft. Ben graduated with an M.P.S. from Georgetown University and a B.A. from Vassar College. He joined Kiplinger in May 2017.