American Airlines Flight Attendants Vote to Authorize a Strike
Encouraged by the pilot union's recent win, American's flight attendants are saying now 'it's our turn.'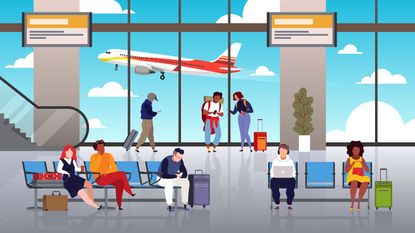 (Image credit: iStock/Getty Images Plus)
Members of the union representing American Airlines (AA) flight attendants have cast a nearly unanimous vote to authorize a strike should their ongoing contract negotiations with the airline's management break down.
The union, the Association of Professional Flight Attendants (APFA), "sent a clear message to American Airlines management: We are fired up and ready for a contract. They ignore this strike vote at their peril," Julie Hedrick, APFA national president, said in announcing the vote on Aug. 30."Our contributions to the success of American Airlines must be recognized and respected."
Last month, AA pilots voted to ratify a new and tentative four-year contract with management, as Kiplinger reported. The contract, valued at about $9 billion, was reached on Aug. 1 and includes a 21% pay hike.
Subscribe to Kiplinger's Personal Finance
Be a smarter, better informed investor.
Save up to 74%
Sign up for Kiplinger's Free E-Newsletters
Profit and prosper with the best of expert advice on investing, taxes, retirement, personal finance and more - straight to your e-mail.
Profit and prosper with the best of expert advice - straight to your e-mail.
In an Aug. 24 statement, APFA noted that the agreement provides those pilots with a total of 46% wage increases over the duration of their contract, and said "It's our turn and we are ready."
The APFA, which represents more than 26,000 AA flight attendants, is seeking wage increases and other provisions including boarding pay and improvements to its 401(k) plan and profit sharing benefits.
"We're proud of the progress we've made in negotiations with the APFA, and we look forward to reaching an agreement that provides our flight attendants with real and meaningful value," an AA spokesperson told Kiplinger. "We understand that a strike authorization vote is one of the important ways flight attendants express their desire to get a deal done. The results don't change our commitment or distract us from working expeditiously to reach an agreement."
More than 93% of eligible flight attendants participated in the vote, with 99.47% of them voting to authorize a strike, APFA said. The vote is an important step because it allows the union's negotiations team to "return to the bargaining table with a clear message to management that American Airlines flight attendants are fired up and ready for our contract," the APFA said.
The union made a filing with the federal National Mediation Board (NMB) in April and cannot strike until the NMB releases it from mediation and following a 30-day cooling off period.
"But if management continues proposing concessions coupled with meager improvements to compensation and retirement, we will not hesitate to request a release (from the NMB) to strike if necessary," the APFA said.
Airline ticket prices are falling
Last month, the NMB denied Southwest Airlines Pilots Association's request to halt contract talks with its carrier. The union, which has been in negotiations with the airline for more than three years, held strikes at Los Angeles International and several other airports on Aug. 30.
Pilot strikes are historically rare, Kiplinger previously reported. The last one occurred in 2010 at Spirit Airlines. Agencies like the NMB take pains to prevent work stoppages from disrupting the flow of interstate commerce via the airline and railway industries, with Congress also sometimes stepping in.
Meanwhile, while the airline industry has faced pilot shortages and a number of issues since the pandemic, it has made some progress for travelers as airline ticket prices are coming down, Kiplinger recently reported. These include prices for domestic flights, which are down from last year, as reported.
RELATED CONTENT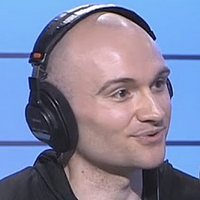 Joey Solitro is a freelance financial journalist at Kiplinger with more than a decade of experience. A longtime equity analyst, Joey has covered a range of industries for media outlets including The Motley Fool, Seeking Alpha, Market Realist, and TipRanks. Joey holds a bachelor's degree in business administration.